Doggface makes rap debut with Snoop Dogg as a Low Rider
Los Angeles, California - Viral internet sensation Doggface made his rap debut Wednesday with hip-hop legend Snoop Dogg in a music video for the Klypso song Low Rider.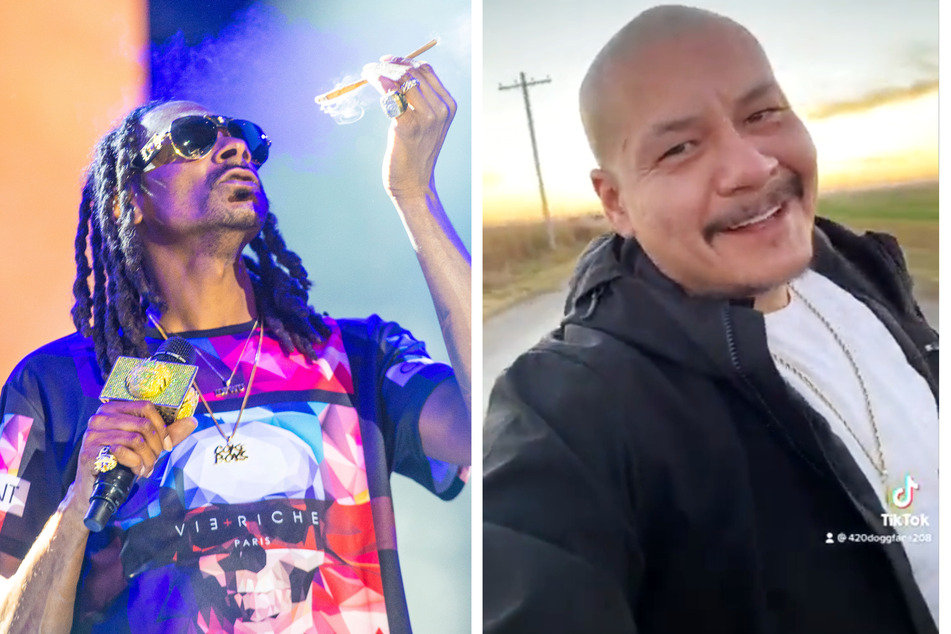 It's been two long years since we all watched Nathan "Doggface" Apodaca ride a longboard to work while drinking Ocean Spray cranberry juice and singing along to Dreams by Fleetwood Mac.
Now, the Kush loving skater is trying his hand at the rap game.
On Wednesday, DJ Klypso posted the new music video for Low Rider, a song he produced that features Doggface, Snoop Dogg, and the band WAR, whose song is sampled on the track.
The track was teased in March and released on 420, making it a perfect anthem for the holiday.
"They were both a manifestation born from a couch," explained DJ Klypso. "I wanted to bring them all together with WAR to officially remake the all-time classic Low Rider and produce my first music video with all of them alongside Cheech and Chong and George Lopez."
The video opens with Doggface skating through Cali, eventually running into stoner icons Cheech and Chong as they are about to light up in a food truck. As they begin to puff, puff, pass, the trio are met by police officers. After realizing who they are, the cop decides to take a hit with them!
The rest of the video feels like one big stoner party. The band WAR plays the instrumentals as Doggface and Snoop flow over the beat, dancing and puffing. The video has a host of cameos, including comedian George Lopez, who is seen toking and choking in the studio with the two rappers.
Doggface, as always, seems to be living his best life.
Cover photo: Collage: 123RF/kobby_dagan & Twitter screenshot / @doggface208