Doja Cat and Dolly Parton team up for a TikTok musical about a pizza
Los Angeles, California - Dolly Parton and Doja Cat are working together to create a virtual musical inspired by Taco Bell's Mexican Pizza!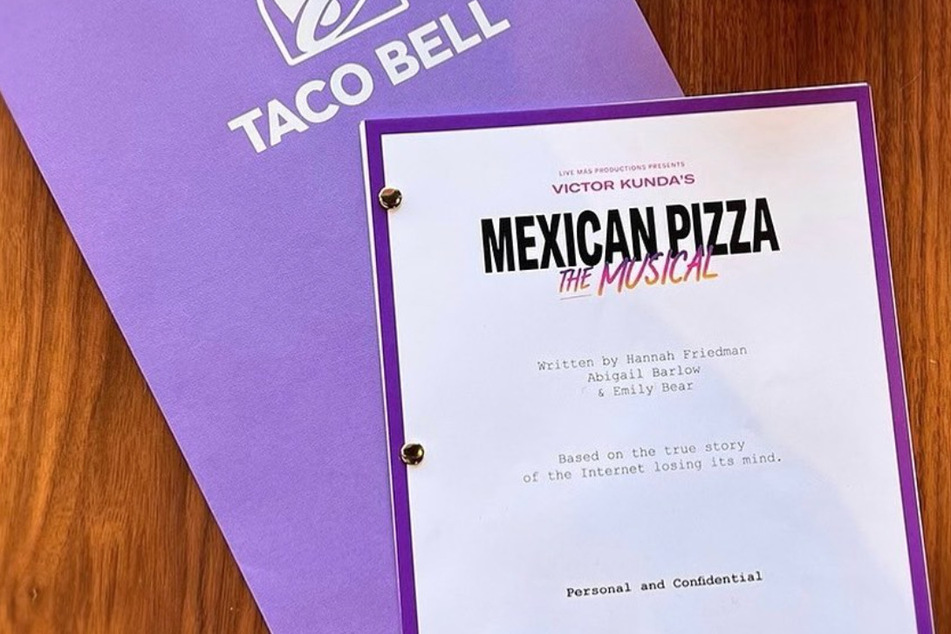 Parton broke the news in an Instagram post, saying: "Here it is y'all! We're making a musical about my favorite pizza, the Mexican Pizza. I can't wait for you to see it!"
She also shared a picture of the script, that showed the cover page: "Based on the true story of the Internet losing its mind."
The event will be broadcast on Taco Bell's TikTok on May 26 at 8 PM EDT and it will feature some mysterious special guests.
The event caption read, "We're telling the Mexican Pizza fan story – in song! Tune in for the live premiere of #MexicanPizzaTheMusical to celebrate with fans like you who helped bring it back."
The fan favorite menu item was initially discontinued in 2020, but it will be back by popular demand on May 19, according to People.
The idea for the musical started with a TikTok by Doja Cat, celebrating her beloved Mexican pizza with "a monstrosity of a beat."
"Mexican pizza is the pizza for you and me," she sang at in the clip posted March. This was followed up with a hilarious reimagining as a musical by TikToker Victor Kunda.
Now this idea is going to become reality with a star-studded cast to boot. Dolly Parton will appear alongside Doja Cat and Kunda, to a score written by Grammy Award-winning duo Abigail Barlow and Emily Bare.
Cover photo: Are you ready for a musical inspired by Taco Bell's Mexican Pizza? We are.