J. Cole shows off years of rap game prowess on his new album
Raleigh, North Carolina – J. Cole's long awaited album, The Off-Season, is now blessing airwaves worldwide, reminding rap-lovers and artists in the game who really holds the crown.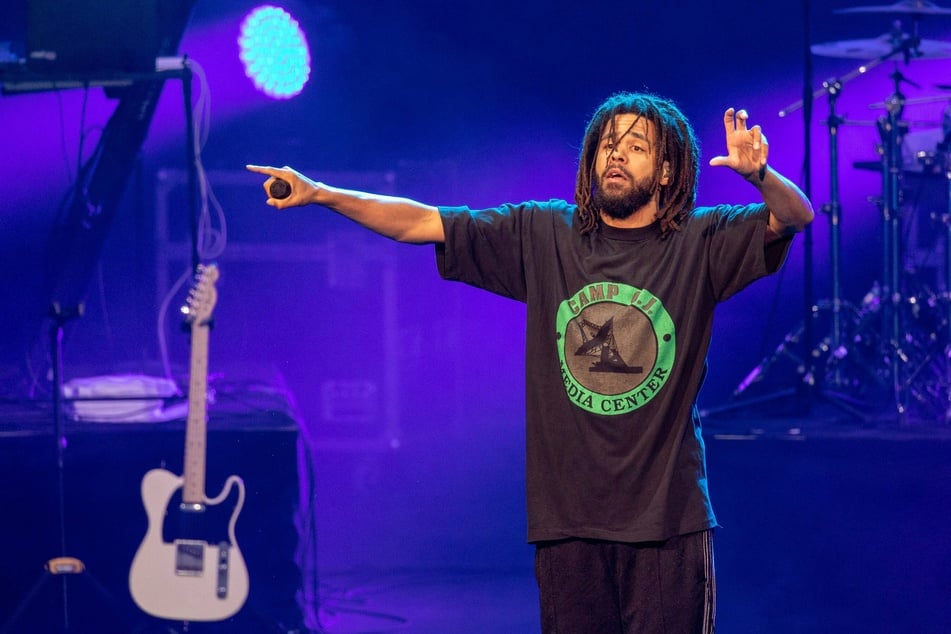 It's been three years since J. Cole dropped his last album KOD, and it's safe to say fans have been chomping at the bit for any piece of Cole's lyrical genius pie.
The Off-Season, released on Friday, feels like an accumulation of technical skills, hard-hitting beats, and growing grudges gathered throughout his 15-year career in the industry – and it's exactly that.
Unlike his 2014 album Forest Hills Drive, which walked listeners through Cole's adolescence and lessons learned, The Off-Season serves the tea in the way only a veteran rap legend can.
Rather than taking a contemplative approach, Cole hits each verse with the needed intensity and lyricism, especially when he's dishing out disses.
One thing that most stands out about Cole's newest album is the inclusion of features. The last three studio albums by the 36-year-old didn't have a single feature on them.
Though they're not named in the song titles, The Off-Season has at least two featured artists on two separate tracks. Lil Baby links up with Cole on Pride.is.the.devil and 21 Savage lends his wisdom on My.life.
Having waited three years for this moment, fans are sounding off on Twitter about the album in its entirety, and the reviews are mixed.
One Twitter user was in awe of the North Carolina native's new body of work, saying it brought him to tears in the best way even before finishing his first-listen.
"Your progress has been the most admirable thing I've ever witnessed. You truly are the greatest to ever do it and I'm so blessed and proud to be here to witness your greatness. Cole World forever,"he wrote.
But not everyone was sold on his re-emergence into rap, with one reply stating, "You fell off respectfully."
Cole goes where the wind blows
Even with his new body of work out, fans are wondering how much longer Cole will be making music.
An Instagram post from December shows titles and tasks on a list that's labeled, "The Fall Off Era." With The Off-Season being released, only two items on the list seem to remain unaccomplished.
Prior to emerging from the woodwork two weeks ago to announce his newly-released album and surprise track, people weren't even sure if Cole would ever return to the music world, as rumors spread he was trading in music to become a professional basketball player.

They turned out to be partially true, as Cole has signed on to play with the Rwanda Patriots in the Basketball Africa League, according to Sports Illustrated.

Could the last two items on the list signal Cole's exit from the rap game? That's something no one will know. That is, until Cole wants them to.
Cover photo: IMAGO / ZUMA Wire