Katy Perry adores this handmade baby gift from Taylor Swift
Los Angeles, California - No more Bad Blood, just love! Katy Perry just shared a picture of Taylor Swift's handmade gift for baby daughter Daisy Dove. It looks like the two pop stars have finally ended their long feud.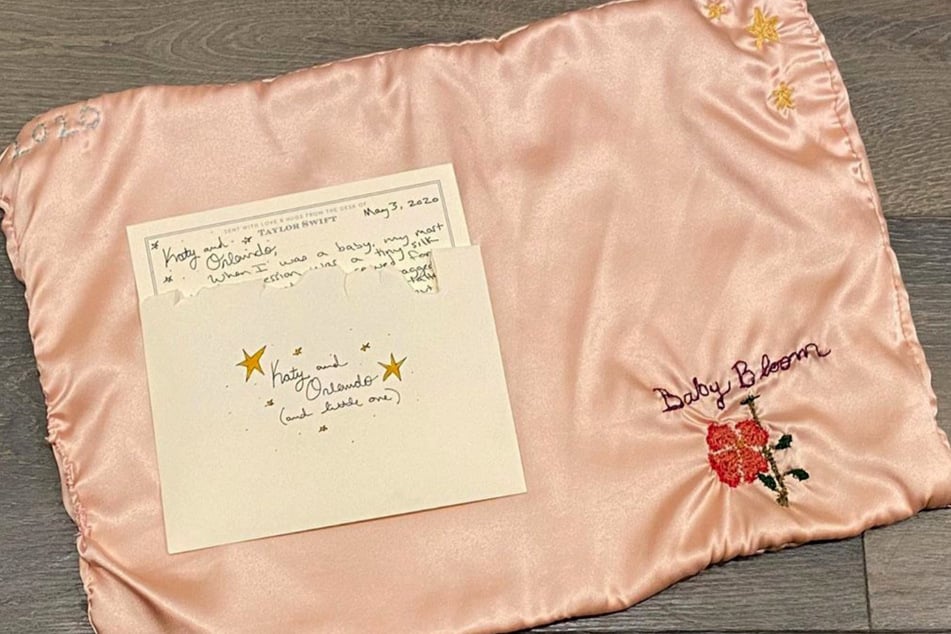 Just a few weeks ago, Katy Perry (35) and her husband Orlando Bloom (43) announced the birth of daughter Daisy Dove Bloom.
Katy wants her fans to be part of this new exciting journey into motherhood and frequently posts little updates on Instagram.
Even for stars, being a parent is not always as uncomplicated and glamorous as it might seem online. But all struggles aside, it's often a wonderful experience. After all, there's a lot of baby laughter, tons of cuddling, and a whole world to discover together. And being showered with gifts is also quite a nice perk.

One very special present reached the Perry-Bloom household in May and now that Daisy is here to enjoy it herself, Katy wants to show it off. She published a photo of the pink silk blanket embroidered with the words "Baby Bloom" and a red flower. It was made by none other than Taylor Swift (30), who is famous for her thoughtful gifts. The handmade present came with a note addressed to "Katy and Orlando (and little one)".
Katy shared her gratitude in the post description: "Miss [Daisy Dove] adores her hand embroidered blankie from Miss Taylor Swift. Hope it's one that she drags around for years till it becomes an unrecognizable shred that she keeps in her pocket as a teenager."

Katy and Taylor finally settled their differences last year and this heart-warming moment is the perfect proof that the two really do love each other again.
Cover photo: Screetshot/Instagram/katyperry