Kendrick Lamar, Olivia Rodrigo, and more made "F*** the Supreme Court" the motto at Glastonbury
Glastonbury, UK - As he closed out the famous Glastonbury music festival on Sunday, Kendrick Lamar joined a number of performers who used their set to condemn the reversal of the landmark 1973 Roe v. Wade ruling, including Billie Eilish, Olivia Rodrigo, and Lorde.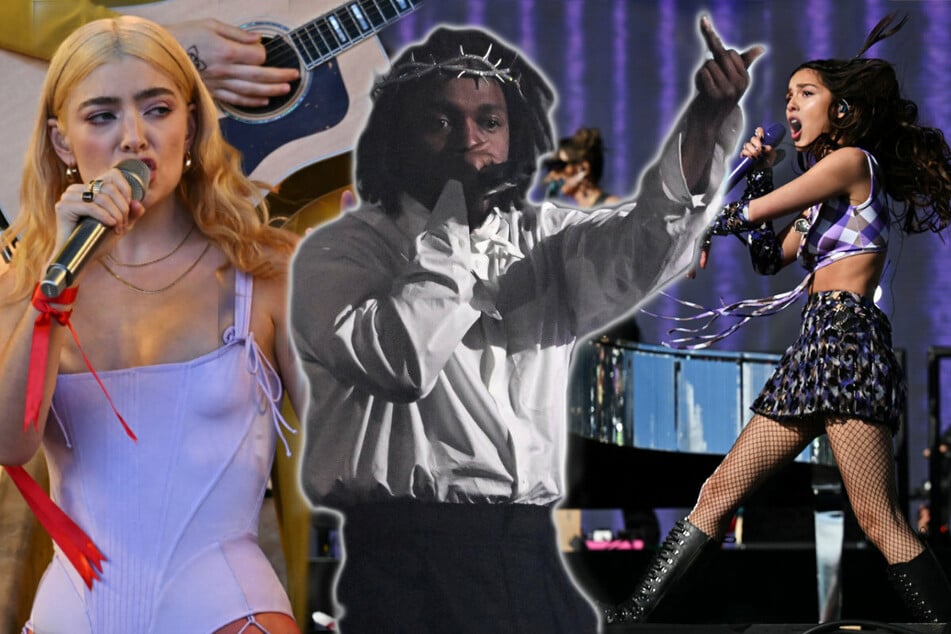 At the end of an electrifying show in front of over 100,000 fans, the Pulitzer Prize-winning rapper wrapped up his last song – Savior – by repeatedly chanting: "They judge you, they judged Christ, God speed for women's rights!"
His tone rising with each repetition, the 35-year-old star finished it off with a literal mic drop for the ages, capping a festival peppered with political statements that echoed the protests held all over the US in response to the Supreme Court's decision to scrap the federal right to abortion.
On Saturday, Olivia Rodrigo called Lily Allen on stage, where they performed the British singer's hit song "F*** You" together. She left no room for doubt as to whom the lyrics were dedicated to: "This song goes out to the Justices Samuel Alito, Clarence Thomas, Neil Gorsuch, Amy Coney Barrett, and Brett Kavanaugh. We hate you," Rodrigo announced.
The two pop artists proudly put up their middle fingers for every rendition of the chorus.
Lorde: "F*** the Supreme Court"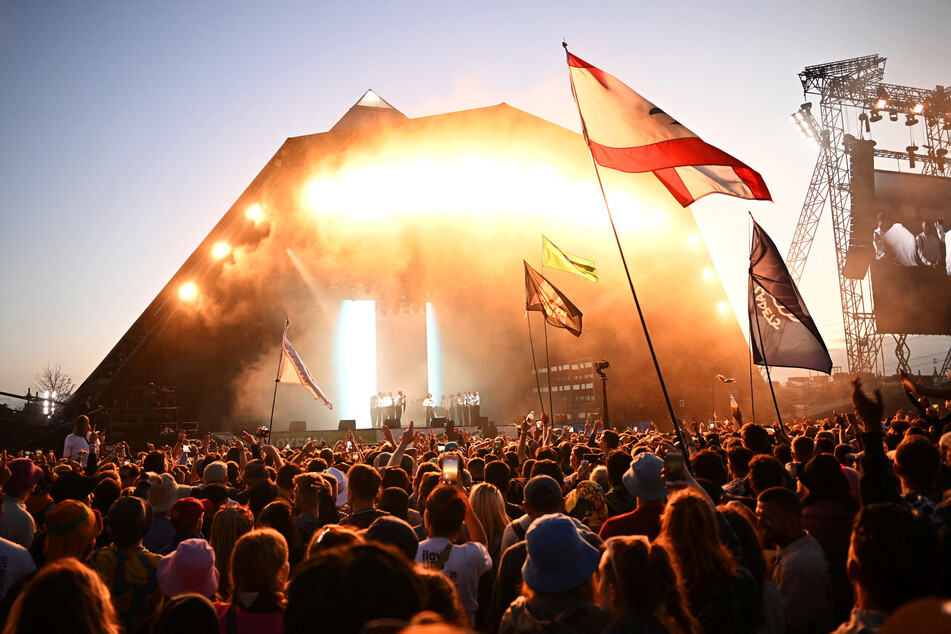 Sunday, it was Lorde's turn to deliver about female bodily autonomy, alongside a big shout of "F*** the Supreme Court".

Near the end of her rendition of Secrets From a Girl (Who's Seen It All), the New Zealand singer altered the lyrics to speak out on how she feels female bodies are controlled.
"Want to hear a secret, girls? Your bodies were destined to be controlled and objectified since before you were born. That horror is your birthright," she said.
"But here's another secret, you possess ancient strength, ancient wisdom. Wisdom that has propelled every woman that came before you."
"That wisdom is also your birthright. I ask you today to make accessing that wisdom your life's work? Because everything depends on it."
On Friday, the day the decision was passed, Billie Eilish had kicked things off by leading the crowd into a chant of "F*** the Supreme Court!"
Cover photo: Collage: REUTERS