Lil Nas X hopes his "haters are sad" after his controversial Montero debuts at No. 1
Los Angeles, California – Lil Nas X may be going to hell in his viral music video Montero (Call Me By Your Name), but his tunes are ascending to the top of the charts.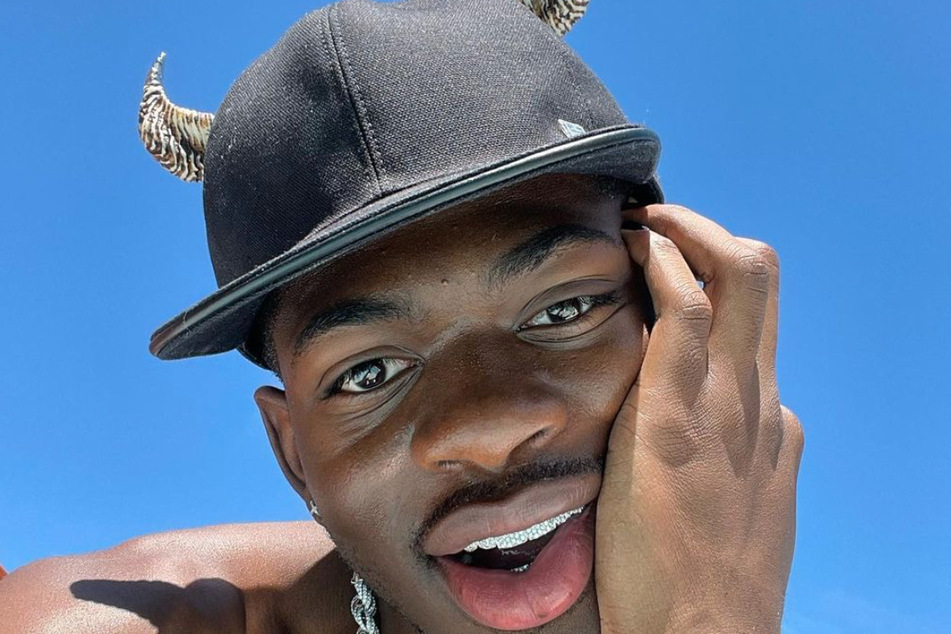 On Monday, the 21-year-old rapper's Montero (Call Me by Your Name) debuted at No. 1 on Billboard's Hot 100 chart.
The success comes just over a week after he released the highly anticipated song and music video, which has so far racked up nearly 95 million clicks on YouTube – and counting.
"y'all told a 19 year old who had just escaped the lowest point of his life that he would never have a hit again. you told him to stop while he's ahead. he could've gave up. but 4 multi platinum songs and 2 #1's later, he's still here. thank you to my team and my fans! ily," Lil Nas X tweeted about his new accomplishment, taking a hit at the people who previously dismissed him as a one-hit wonder.
The singer later followed up with an even more emotional account of how his instant-smash hit came to be. He said he used to try hard to "please everyone" and "not make any enemies," but it ultimately stifled him creatively.
"One day in june i was working on a song and found myself leaving the studio every 10 minutes to cry. but i didn't stop working, a melody came to my mind. 'call me when u want na-na-na-na na, and i knew it was something special about it, fast forward a year later it's the biggest song in the world," he wrote.
The much-anticipated and unabashedly queer music video angered some conservative listeners because it showed the rapper descending to hell on a stripper pole and giving Satan a lap dance. But Lil Nas X never ran out of hilarious responses to the conservative backlash.
"Y'all love saying we going to hell but get upset when I actually go there lmao," he tweeted.
Watch the music video here:
Following the news of his No. 1 debut, he had yet another special message for his ill-wishers: "i hope my haters are sad. i hope they are crying. i want your tears to fill my grammy cup," he wrote.
It's not the first time, the rapper has topped the charts. In 2019, Lil Nas skyrocketed to fame with Old Town Road, which was No. 1 for 19 consecutive weeks.
Cover photo: lilnasx/instagram