*NSYNC trolls fans with hints of new music after more than 20 years!
Los Angeles, California - The five members of *NSYNC are officially releasing new music together again after more than 20 years!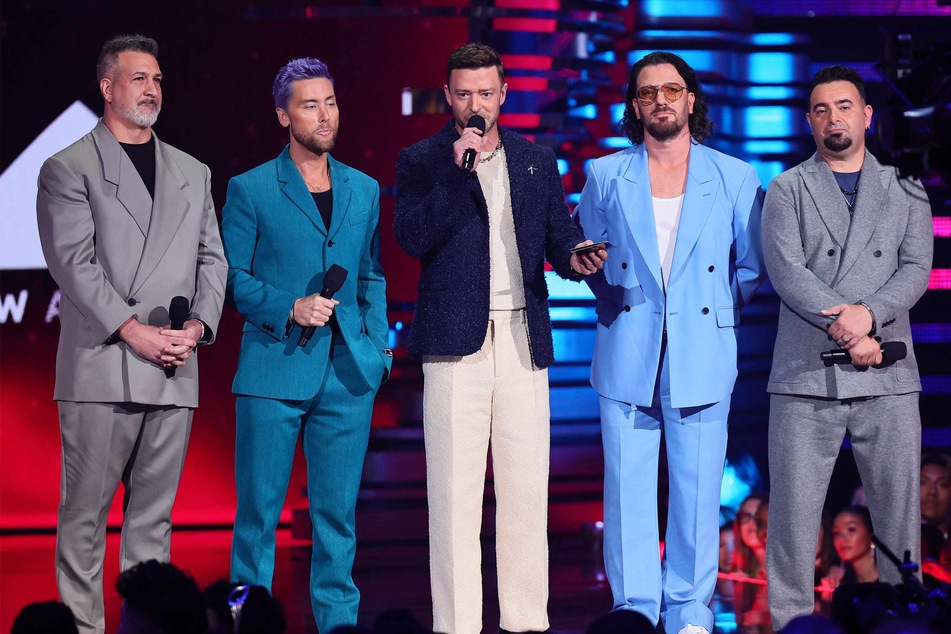 Boyband fans rejoice! It ain't no lie: new *NSYNC tunes are coming with no strings attached.
Snippets of their new song called Better Place dropped on Thursday in the trailer for the third Trolls movie, Trolls Band Together.
The full song will be released on September 29, as the band teased "something" might be coming in a new IG reel on Wednesday.
The new Trolls movie hits theaters in October with *NSYNC's Justin Timberlake and Anna Kendrick back on board and lending their voices for the popular Trolls characters Poppy and Branch.
Timberlake and his *NSYNC bandmates Lance Bass, Joey Fatone, Chris Kirkpatrick, and JC Chasez caused a frenzy on Tuesday night by surprisingly reuniting at the MTV Video Music Awards. They presented the trophy for best pop video award to winner Taylor Swift, who was visibly moved and outed herself as a big fangirl of the band.
The group disbanded in 2002 and has not put out new music since then. Timberlake went on to have a huge solo career.
Is *NSYNC recording more new music?
The reunion of the fan-favorites at the MTV VMAs has fueled raging rumors about the group's possible return to the recording studio to release more new music.
Yet Universal, producer of the Trolls film, told the Today Show on NBC that there is only one new song by *NSYNC in the new movie.
The original Trolls film, featuring characters with colorful hair and googly eyes, grossed around $340 million dollars worldwide in 2016.
Cover photo: THEO WARGO / GETTY IMAGES NORTH AMERICA / GETTY IMAGES VIA AFP