Rapper Roddy Ricch responds after his arrest before Gov Ball set: "F**ck NYPD"
New York, New York - Rapper Roddy Ricch was arrested on a gun possession charge shortly before he was set to appear at Governors Ball music festival this weekend.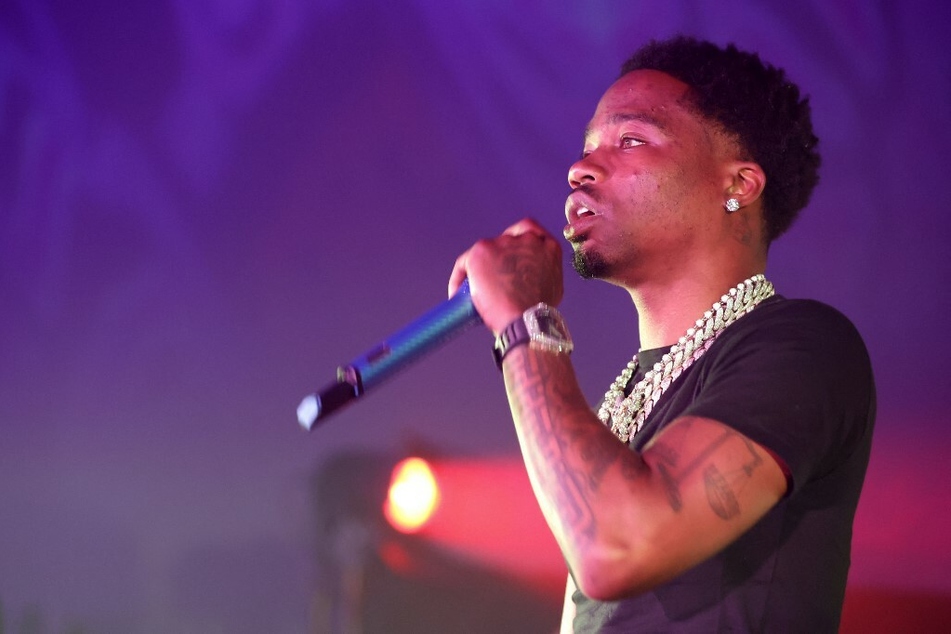 The Grammy winning artist was in a 2020 Cadillac Escalade that was stopped at a security checkpoint for the New York event around 6:20 PM on Saturday.
Security officers reportedly spotted a 9 mm gun and a magazine in the vehicle.
Ricch was arrested along with two other men. Charges include criminal possession of a weapon, criminal possession of a large capacity ammo feeding device, and unlawful possession of a large capacity ammo feeding device. Each charge carries a penalty of up to seven years in prison.
The Los Angeles-based rapper was set to perform at day two of the festival on Saturday, but because of the debacle, didn't make his appearance.
Fans weren't initially alerted to Ricch's absence, according to the TAG24 team doing live coverage throughout the fest. Concertgoers rushed to the stage to see his performance, only to be disappointed that it was empty.

It wasn't until about 40 minutes after Ricch was scheduled to perform that the fest announced the news on Twitter.
Roddy Ricch responds after charges are dismissed
On Sunday, Ricch was reportedly released from jail and the charges were eventually dismissed.
He hit the Hot 97 Summer Jam stage in New Jersey right after his release. A video shows him saying, "Can I hear everybody in here say 'F**k NYPD?'"
The crowd adamantly chanted along with the rapper.
Roddy Ricch's most recent album, LIVE LIFE FAST, is currently streaming everywhere.
Cover photo: FRAZER HARRISON / GETTY IMAGES NORTH AMERICA / GETTY IMAGES VIA AFP