Gov Ball Live: NYC's hottest music fest opens with swag and style
New York, New York – Gov Ball music fest has officially opened it gates, and TAG24 NEWS is on the ground getting in on all the action.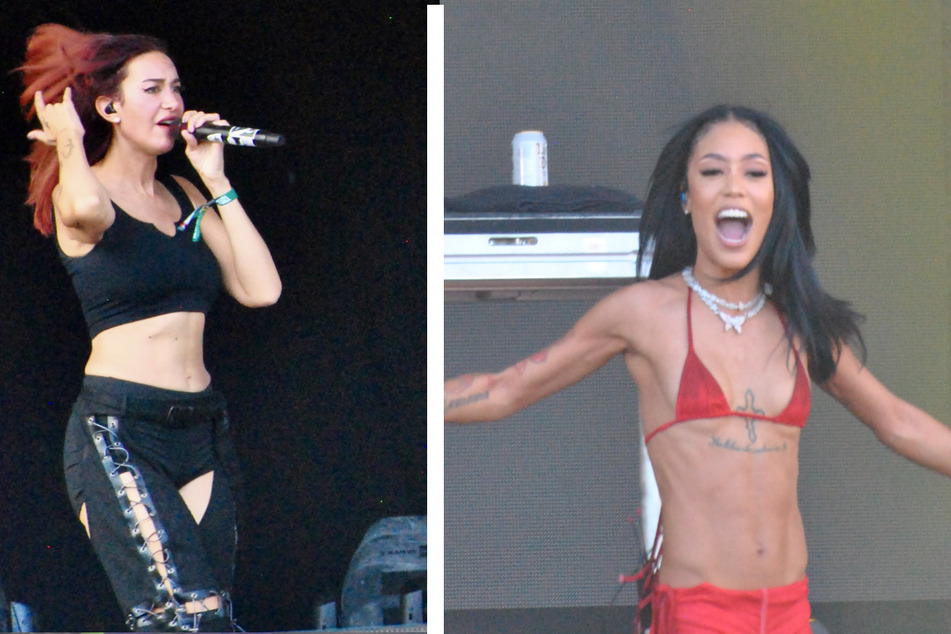 Governors Ball kicked thing off on Friday with plenty of swag, style, and sunshine.
One of the biggest music festivals in New York City returned to its home at Citi Field stadium for the second year in a row on Friday, and the home of the Mets has already seen plenty of home runs.
New York's own Julia Wolf opened up the GOVBALLNYC stage for her debut music festival performance, and ramped up her hometown crowd.
"I could have walked here," she said of how close she lives to the venue.
She sat down at the piano to slow down her sets for a few tracks, one of which she sung in Italian and dedicated to her sister – who is the spitting image of Julia and cheered her on from the crowd below.
Brother-sister duo Between Friends soared as the day's very first performance, Aly & AJ brought huge millennial throwback vibes, and Coi Leray twerked her way through dance-offs with her hyped up crew.
The festival grounds have been littered with upcycled dumpsters spray-painted with graffiti art and turned into photo ops. "New York or nowhere" and "Have a NYC Day" murals have come out to play – and we appreciate the pun.
And don't even get us started on the first lewks of festival fashion. Thus far, the style choices are daring as ever, and we're here for it.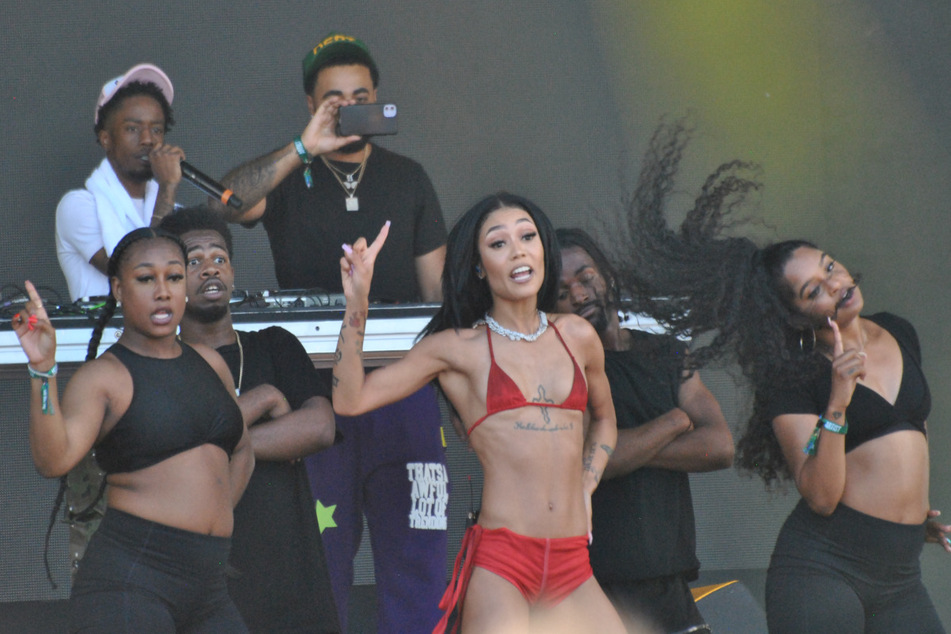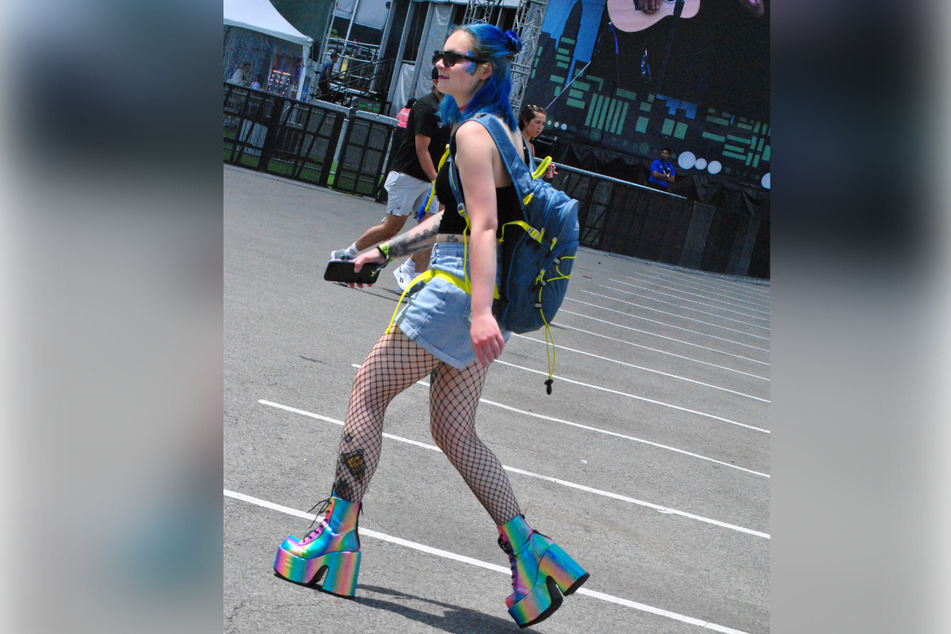 As Julia Wolf sang, "We just getting started" – and that's certainly the case for Gov Ball 2022.
Cover photo: Collage: Taylor Kamnetz