SXSW 2023: JID, SABA, and more prove the Future of Music is bright
Austin, Texas - Night one of Rolling Stone's Future of Music showcase at SXSW went off without a hitch, and the opening acts crafted the ideal vibe for closer JID to flaunt his lyrical prowess.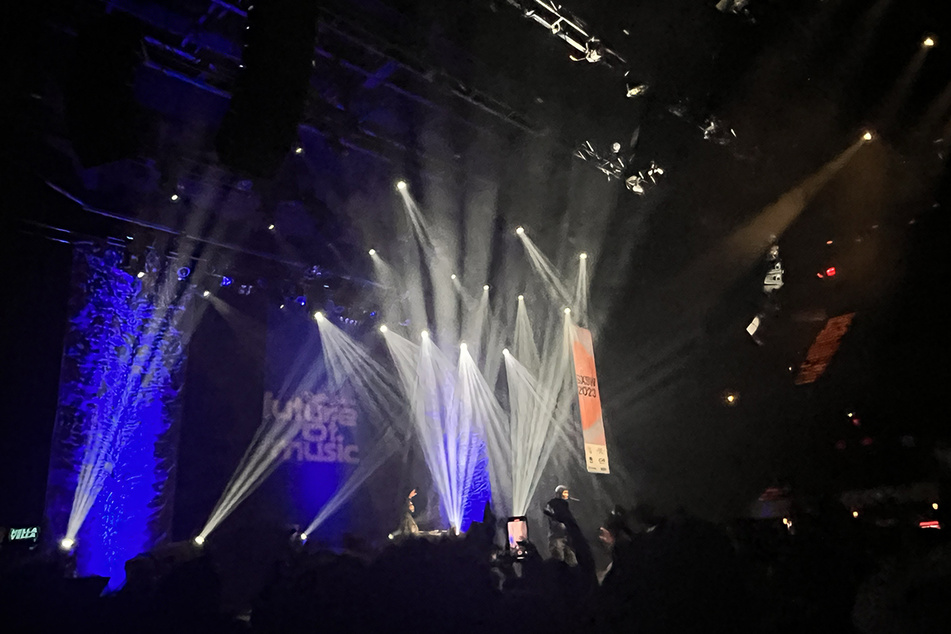 When you think about the future of music, what comes to mind? Is it sonic innovation, a lyrical revolution, a reimagined stage design, or the introduction of theatrics in a live music setting?
If you're basing the future of the industry off of night one at Rolling Stone's Future of Music programming at SXSW, then that future includes a taste of all of the above – and so much more.
Spill Tab perfectly set the stage and got a seemingly mellow Tuesday night crowd vibing out and ready for Baby Rose, an artist out of Washington DC who wasted no time shifting the tone into something a little more sultry and theatrical. Then, Geffen Records artist midwxst took matters into his own hands, and his DJ/hype man truly did the most all in the name of support throughout his set.
Another thing the first three artists of the night truly took advantage of aside from elite vibes was the power of lighting and visual effects during a live set. Not only does it keep the audience engaged, it helps each artist further communicate the message behind each song – and that's what art's all about.
Next up was SABA, and it's safe to say he took the crowd's energy from a solid four to a nine In preparation of JID's on-stage arrival.
JID's SXSW showing proves concertgoers crave connection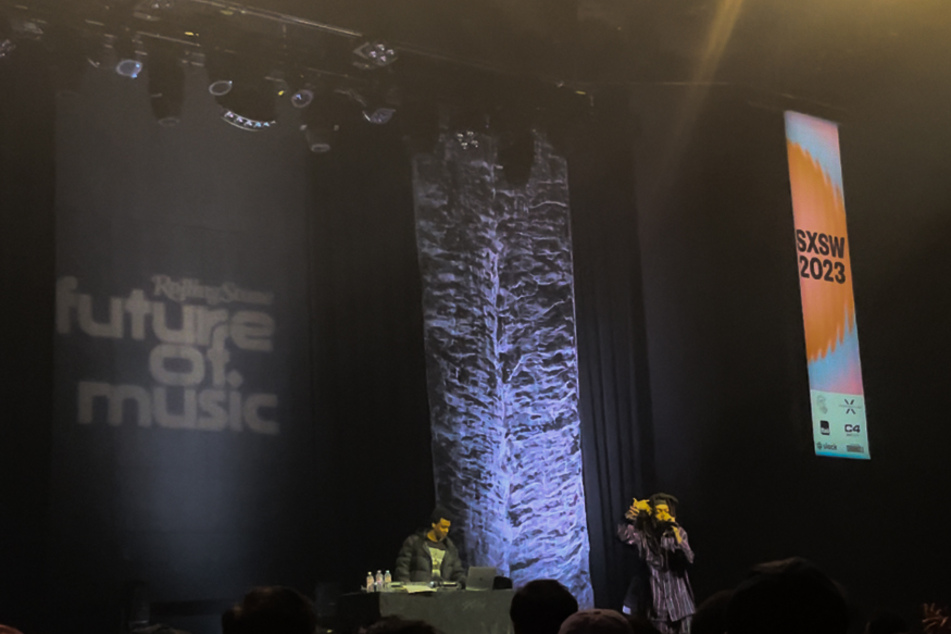 Sure, SABA's music catalog lends itself fairly easily to crafting hype sets. But it was the audience engagement he dabbled in between songs that was truly captivating. In these moments, those in attendance found out SABA's a SXSW veteran who has worked his way up to landing official showcase slots.
Of course, he's not alone in that respect, as JID frequently reflected on 2023 being his umpteenth times playing SXSW – even traveling to Austin in the past without booking any sets in efforts to get his name out there and further his career.
Clearly, his consistency and dedication paid off, and the Atlanta native seems to have learned a thing or two about the art of connection – especially in the post-Covid-19 world of live performances.
Throughout JID's set, where he showed just why he deserves any and all the recognition, the 32-year-old rapper, born Destin Choice Route, took the time to specifically call out people in the crowd for back-and-forth banter, ensuring they felt seen and appreciated as a fan.
After all, music is meant to bring people together. So if the future of music looks anything like Tuesday night's Rolling Stone showcase, concertgoers can rest assured the best is yet to come.
Cover photo: TAG24/Taylor Kamnetz