Together Pangea powers up garage rock in Austin
Austin, Texas – Garage rock band Together Pangea might be based in California, but they showed up to show out at Antone's Nightclub deep in the heart of Texas on Thursday night.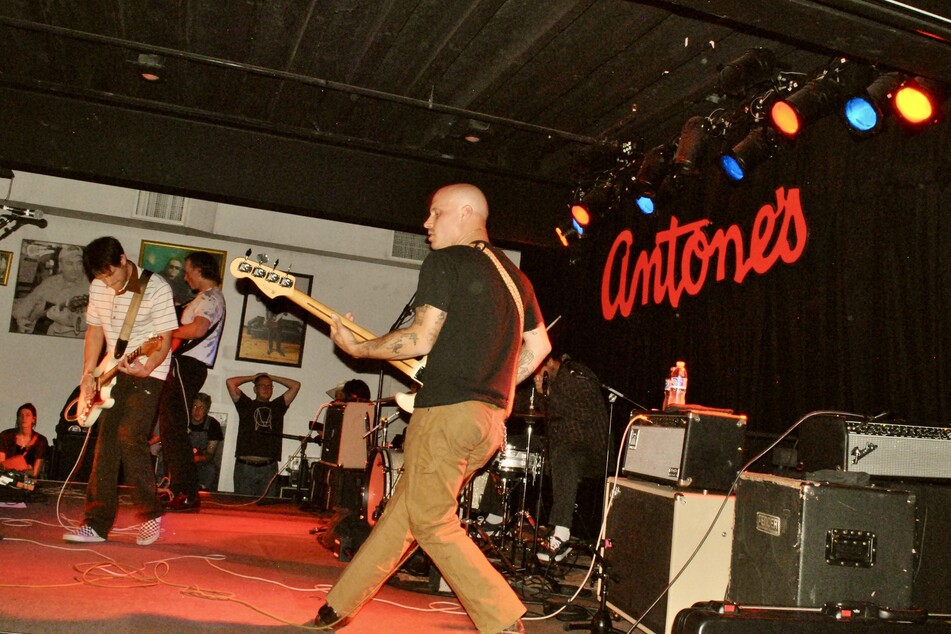 Have you ever been to a show where, from the second you stepped foot inside the venue, it just felt different?
That's exactly how Antone's felt on Thursday night, and it's all thanks to the guitar-shredding nature of Together Pangea and its two opening acts in Death Lens and Sad Park.
As someone who grew up in Austin, I've been to my fair share of concerts spanning genres over the years. From intimate venues to packed stadiums and everything in between, there are not many places I haven't seen a show at.
But walking into Antone's on Thursday evoked a different vibe than I've experienced in quite some time. Maybe it's because live music took quite the hiatus thanks to the Covid-19 pandemic, or perhaps I just forgot about the illusive power of music.
Whatever the reason is irrelevant, but I'm beyond thrilled to have been a part of the crowd at Thursday's show, and each person in attendance seemed equally psyched to be there.
The importance of live music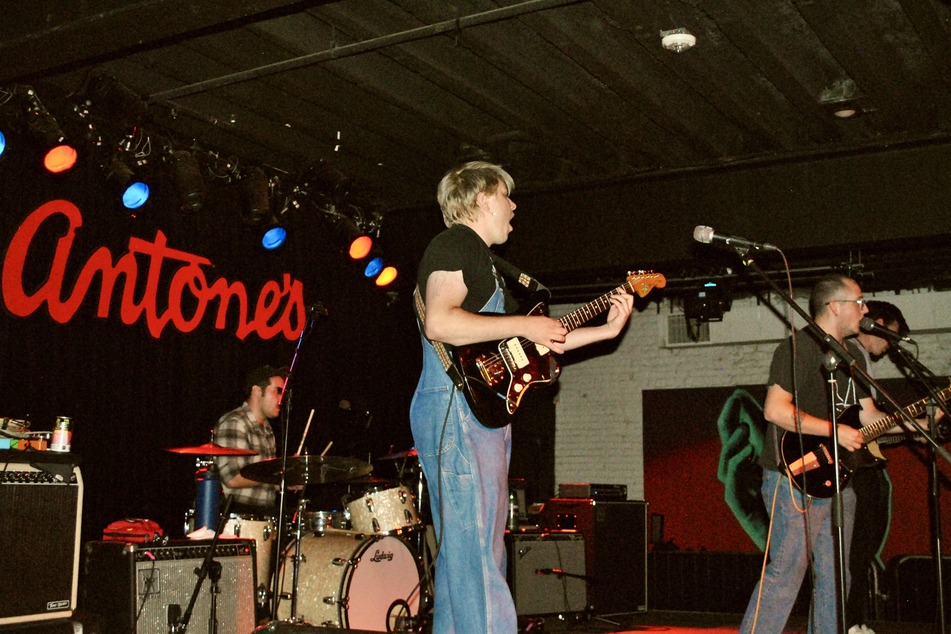 Once Death Lens took the stage decked out in cowboy hats, the place quite literally got jumping. Towards the end of their set, the band left the stage – guitars, microphones, and all – to join the crowd in a mosh pit mid-performance as to "show them how we do it back in LA!"
From that point forward, there was no doubt in my mind that this is it. This is what music – particularly live music – is all about: Fostering a sense of inclusivity amidst a crowd that rivals The Breakfast Club in terms of contrasting style and interests.
Next up was the jean and overall-clad band Sad Park. From the second their set started, the crowd was fully engaged and uninterested in holding back the urge to get down to good music and vibe out.
By the time Together Pangea took the stage, the venue was already electric, and their mere presence only intensified things in the best way possible.
It didn't take long to realize this band is all about the music, and the crowd was riding the same wave.
Though Together Pangea wasn't keen on the transitional banter in between songs that many bands dabble in, it wasn't needed here, nor was it missed.
With pop garage rock-inspired chords, rhythmic change-ups mid-verse, and impeccable taste in footwear, Together Pangea successfully provided a night of musical bliss for a crowd that clearly needed a release – one that only live music can give.
Together Pangea performs at Antone's Nightclub in Austin, Texas
A show unlike the rest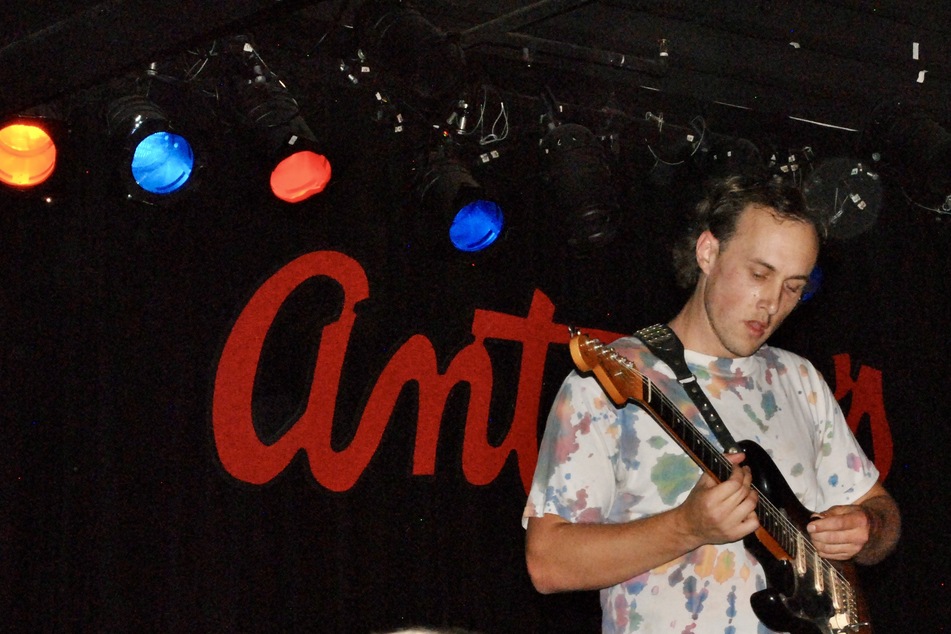 As mentioned, I've been to a lot of shows in my 30 years on this earth, but Thursday night at Antone's was worlds different from the rest.
Coming into this show, I can honestly say I didn't know the words to any of the bands' songs by heart, but honestly, I didn't need to.
Music, after all, is something that's meant to be felt, heard, and appreciated in a live setting however any respective individual sees fit.
If you only ever attend shows of artists you're a die-hard fan of, you're likely missing out on a slew of magic that can only be found when dipping a toe into the unknown.
On Thursday night, I found that magic all over again, and there's no one to thank besides Together Pangea.
The band, who released its fifth full-length album Dye in October 2021, will now head to various cities and round out their headlining tour before supporting Jimmy Eat World on select UK tour dates, starting with a sold out show in Luxembourg City on June 17.
If you have the chance to snag tickets to see Together Pangea wherever in the world you might be – do it. If there's one thing I'm sure of, it's that your music-loving soul needs it.
Cover photo: Taylor Kamnetz