Young Thug's Punk: A breath of fresh air that isn't your average rap album
Atlanta, Georgia - Atlanta native Young Thug released his new album Punk in the middle of the night on Thursday in a Lyft – a move keeping him classy and relatable compared to, say, Kanye West's multiple stadium release parties. Ahead of his SNL performance on Saturday, his new album shines with highly polished production quality and big name features, making it rise above the industry standard.
Despite 20 tracks and plenty of features, Young Thug's latest album feels tight, and stands out from the march of mediocrity plaguing the forgettable chart-toppers of Kanye West's DONDA or Drake's Certified Lover Boy.
Punk is a welcome breath of fresh air, and the featured artists accentuate the mood of the track they're featured on.
J. Cole rolls heavy into the second track on the album, Stressed, and crushes his verse over oppressive drums. Later, the track shifts to a more melancholy, thoughtful tone. T-Shyne jumps in with a heartfelt final verse about trust and belonging, which segues smoothly into the next track, Stupid/Asking.
It's here that the melancholy feel in early tracks gives way to swaggering lines from the artist, woven together with a subtle guitar melody and haunting vocals from Gunna.
Then, the big guns roll in with crunchy bass and lion roars, letting Young Thug and Juice WRLD swagger all over track 7.
Recovering from the aggressive bragging, a catchy guitar riff and harps chill things out in Livin It Up with Post Malone and A$AP Rocky.
Young Thug gets back to faster lyrics and beats as Punk moves along, supplemented by some more serious flex with Gunna and features from Lil Double O, Drake, and Travis Scott.
Doja Cat's autotuned lines on Icy Hot underline the bouncy minimalist style of the song. A simple high hat, trappy clap on the snare, and a wandering 808 bass line highlight Young Thug and Doja Cat's breathy swaggering.
Each song on the album helps make Young Thug's Punk into a memorable combination of bravado and tender emotions.
The album avoids a feature avalanche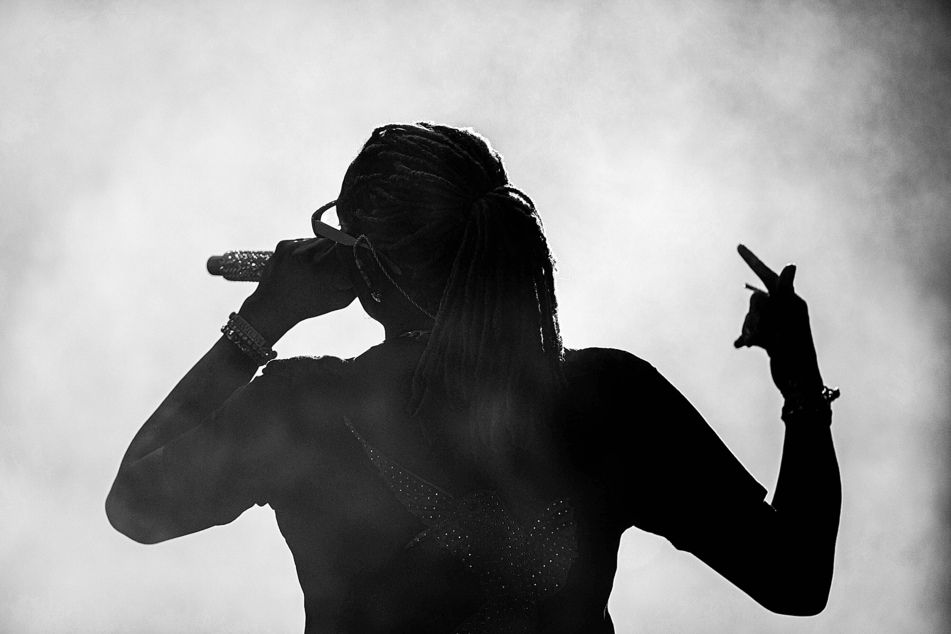 Features are definitely a big part of the album. But just like big egos, which pop up in some verses, they aren't everything.
The album has space for Young Thug to crush parts with his partners-in-crime, but also puts in the solo work – where he truly shines.
The rapper expresses an exquisite balance of emotions throughout the project, which makes the listening experience feel timeless. It's a rarity, now that many released albums tend to be unfinished messes. But Punk nails the 20-track sweet spot in a way that doesn't make listening to the album a drag.
Moving the focus from solo tracks to features, and from somber pieces to tough-talking punchlines, makes Punk feel like a journey through styles and sentiments.
However, you'll have to push past some juvenile sexism and throwaway lines to fully enjoy the album, in the instances where the 30-year-old talks smack about how weak others are and clarifies that he has been heterosexual since he was eight.
Yet those lyrics are few and far between, letting Punk move effortlessly between feels and thrills, mostly clever lyrics, and moving honesty from the rapper and the top-shelf features. It makes the album perfect for winding down, especially before winter comes.
Unlike the industry-standard of some truly mediocre, half-baked album releases, Punk is an example of how only a fully-cooked album can serve up tracks that stand out, and gives listeners an emotional ride when listening from start to finish.
Cover photo: IMAGO/MediaPunch