Anti-monarchy protesters arrested in police crackdown ahead of Charles III's coronation
London, UK - Protesters against the UK's monarchy have been arrested ahead of King Charles III's coronation in scenes that sparked outrage among British republican organizations.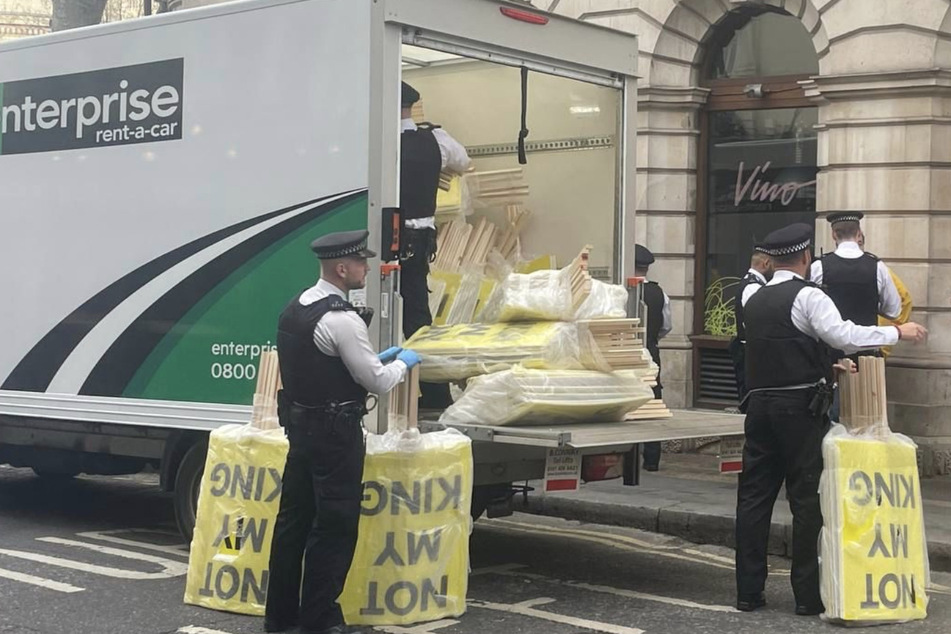 Footage on Twitter showed Graham Smith, chief executive of the anti-monarchy group Republic, being detained by police in London.

Demonstrators wearing yellow "Not My King" T-shirts, including Smith, had their details taken by officers.
In one video, an officer says: "I'm not going to get into a conversation about that – they are under arrest, end of."
On Wednesday, the Metropolitan Police announced they would have an "extremely low threshold" for protests during the coronation celebrations, and that demonstrators could expect "swift action."
After the apparent arrests, Republic activist Luke Whiting told the PA news agency: "Six Republic members have been arrested including the CEO as the demonstration was starting at the edge of Trafalgar Square."
"It is unclear why, potentially it is because one of them was carrying a megaphone."
"It is unclear exactly whether the police are using these new powers and whether they are misusing them to stop protest happening."
Massive police presence ahead of coronation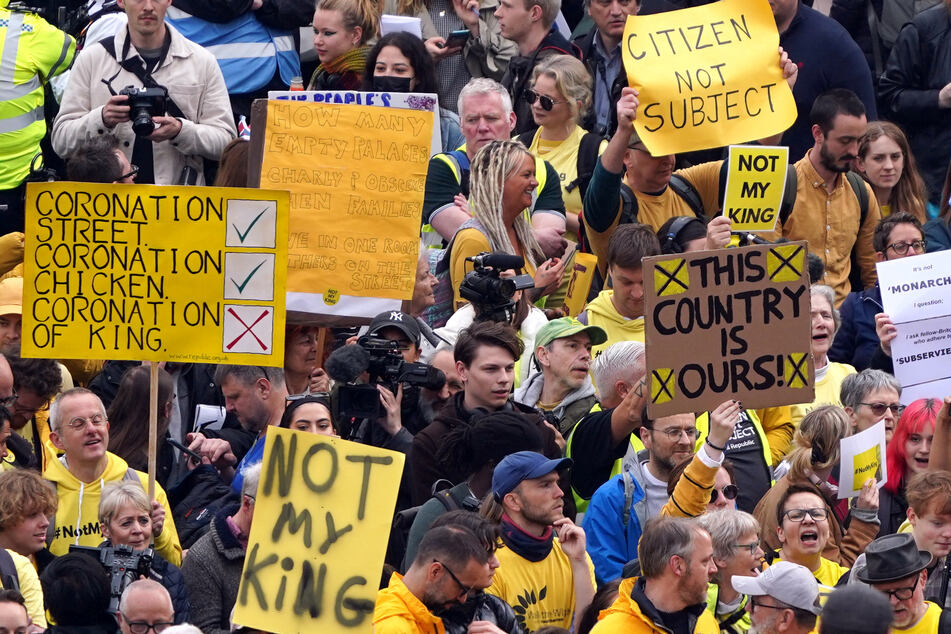 One woman in a Republic T-shirt who was arrested told PA: "We had a delivery of placards ready for the protest and then the tactical support unit questioned us as to how we had got through the road closures."
"They questioned whether what we were doing was a delivery."
"They then said they found evidence of means of locking on, of items that could be used to lock on, and they arrested us."
Two men who appeared to have been part of the same demonstration were carried away by officers into a marked police van.
Some 11,500 police officers are set to be on duty for the coronation on Saturday.
Cover photo: Twitter/Labour for a Republic