Disputed Duchess: is Meghan Markle openly taking a stand against Trump?
Washington D.C. - According to media reports, Duchess Meghan Markle will take part in a discussion panel on the subject of the US presidential election - and this has provoked fierce criticism. Markle will use her appearance to encourage women to vote in the November election.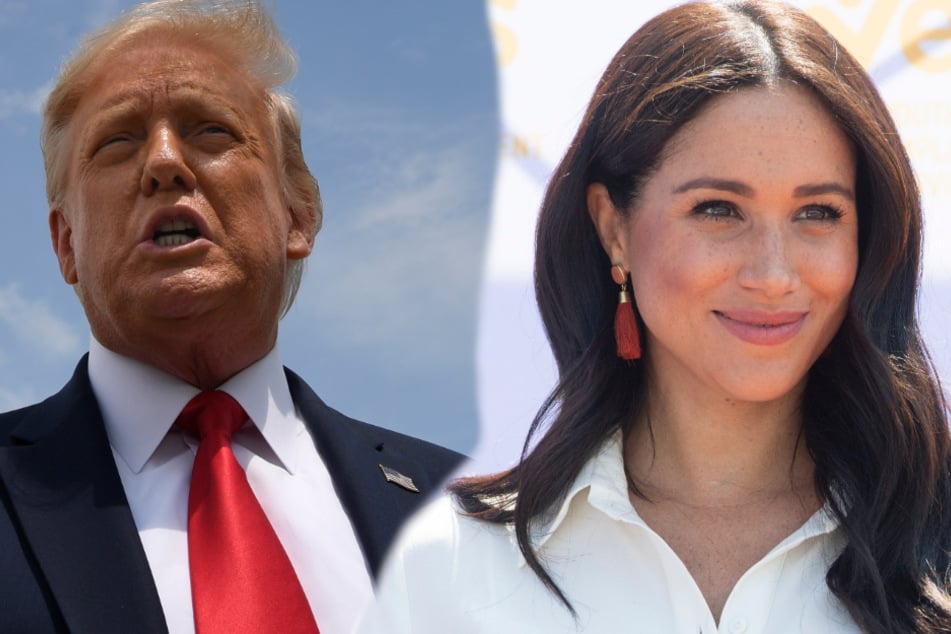 As of Thursday afternoon, there was no official confirmation from her spokesperson in London. On social media, angry Brits demanded that the Duchess of Sussex give up her after interfering in US political affairs.
Meghan (39) is considered a sharp critic of US President Donald Trump. At one point, she even threatened to leave the US if Trump ever became president of the country.
The online event #whenallwomenvote will take place late on Thursday afternoon and Meghan was invited as a surprise guest, the organizers announced on Twitter.
The When We All Vote initiative was founded in 2018 by former first lady Michelle Obama, whose husband, former president Barack Obama, who recently harshly criticized his successor Trump at the US Democratic National Convention.
The online event hosting the Duchess is not partisan, according to an unnamed source quoted by the PA news agency. Rather, the 39-year-old's appearance is intended to support women and democracy.
Prince Harry (35) and Meghan broke from the royal family in March - but they are still royalty and members of the royal family traditionally do not vote. There is, however, no law against it. Queen Elizabeth II (94) is politically neutral. Meghan had mentioned in an interview in the Marie Claire magazine that she would vote in the upcoming US elections.
After stints in Canada and Los Angeles, Harry and Meghan now live with their one-year-old son Archie in Santa Barbara, California. Many Brits still resent the former Suits actor's "Megxit".
Cover photo: Susan Walsh/AP/dpa, Facundo Arrizabalaga/PA Wire/dpa