Meghan Markle visits memorial for victims of Texas school shooting
Uvalde, Texas — Meghan Markle, the Duchess of Sussex, paid a visit to a memorial for the victims of the school shooting in Uvalde, Texas, on Thursday afternoon.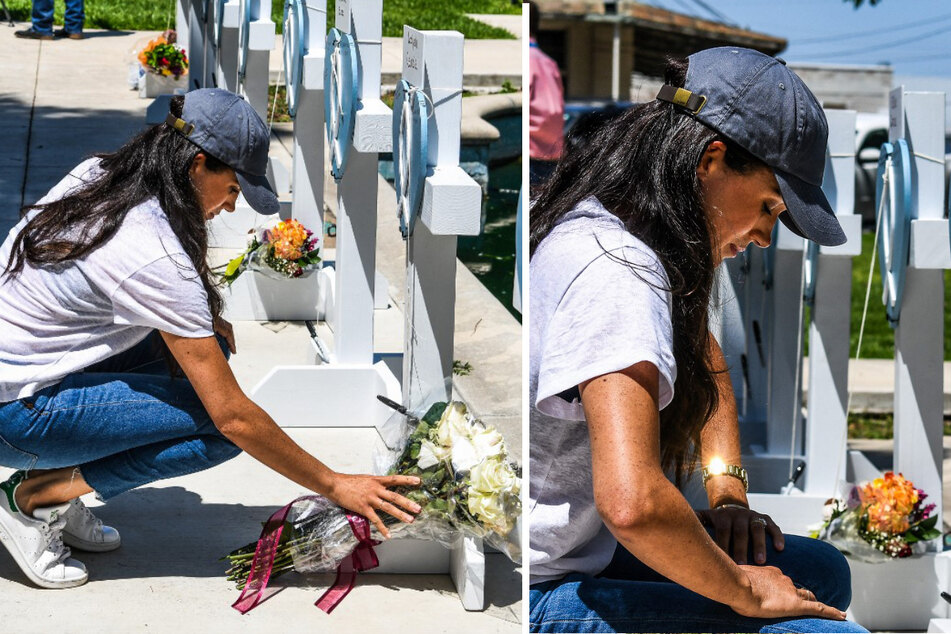 Accompanied by a bodyguard and wearing a baseball cap, a white T-shirt, and jeans, Meghan looked down at crosses left to memorialize the 19 children and two teachers killed in the attack.
According to her spokesperson, Meghan took the trip "in a personal capacity as a mother, to offer her condolences and support in person to a community experiencing unimaginable grief."
She also donated food at a community center hosting a blood drive, dropping off two crates filled with sandwiches, beverages, and desserts for blood donors.
Volunteer Gloria Contreras told reporters she "had no idea who she was. [Meghan] just was carrying on a conversation like her and I knew each other for years."
"We were just talking about, you know, the situation and what happened what we were doing here ... We were talking about Texas and Uvalde and how it is to be in a small town and how everybody is so kind and warm-hearted and know we know each other and stuff and how the faith is deep-rooted."
Ignoring calls from reporters at the Robb Elementary memorial, Meghan placed white roses tied with a purple ribbon at a cross for 10-year-old Uziyah Garcia.
Someone had written on the cross, "You will be missed."
Megan Markle honors victim Uziyah Garcia, who was remembered by his father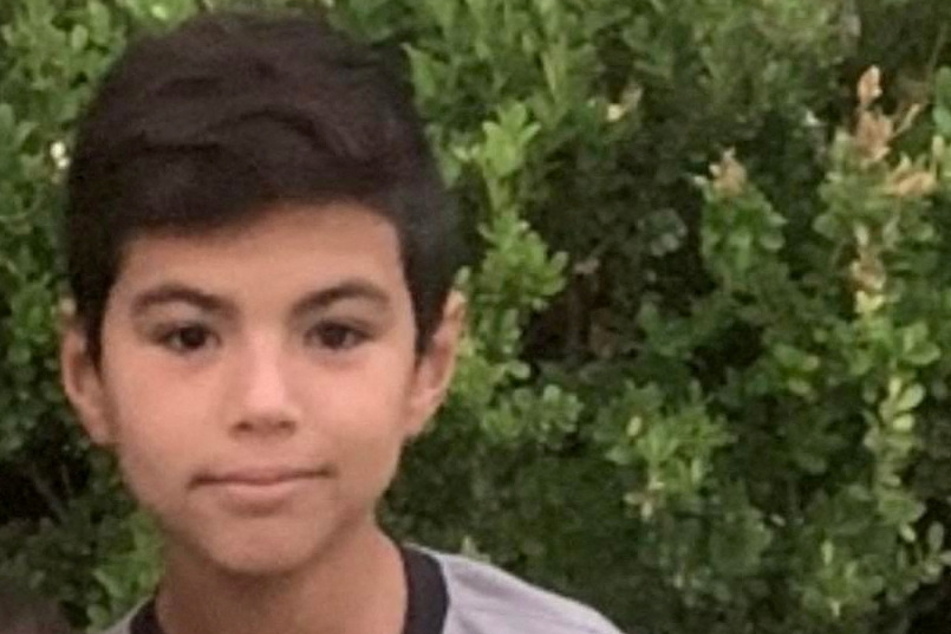 The boy's father, Sergio Garcia of San Angelo, Texas, described Uziyah as an energetic, loving and gentle boy. Garcia hadn't spend much time with his son over the last eight months, as the boy's parents were in a custody dispute.
But, Garcia said, that didn't stop Uziyah from spilling his love for his father in their short moments together.
Garcia said his son always expressed his love. He didn't say goodbye without saying "I love you," and wished his dad a good day at work in the mornings.
"He was my world. He was my everything," Garcia said. "Now I'm never going to get to hold him again, never going to get to kiss him again."
Garcia sobbed as he remembered teaching his only son how to ride a bike without training wheels, and playing basketball and football with him.
This Sunday, Uziyah was meant to be reunited with his father for summer vacation in San Angelo.
"He was my little man," Garcia said.
Now, instead of planning his vacation with his son, Garcia is waiting for the boy's body to be released. He drives the four hours from San Angelo to Uvalde, back and forth, as he waits to hear news.
The hardest thing, he said, is imagining what his son's final moments were. Was he scared? Was he crying?
"I break down. I'm lost," he said.
Cover photo: Collage: CHANDAN KHANNA / AFP