Texas school shooting: Gunman posted his plan on Facebook
Uvalde, Texas — The gunman who killed 19 children and two teachers at a Texas elementary school in one of the deadliest school massacres in US history posted his intentions before barricading himself inside a fourth-grade classroom, where all the fatalities and injuries occurred, state and federal officials said Wednesday.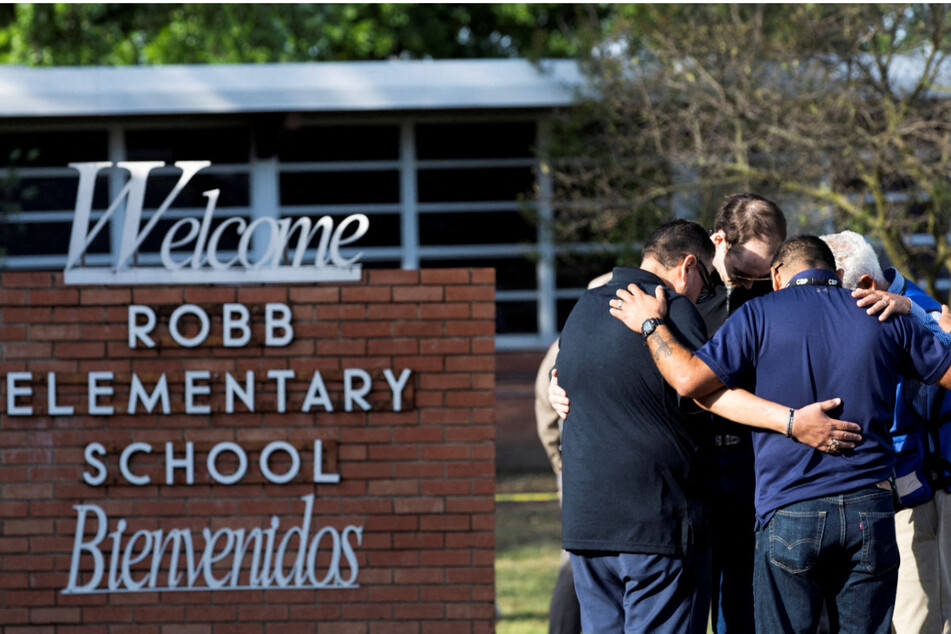 "He was able to barricade himself inside the classroom," Christopher Olivarez, a Texas Department of Public Safety spokesperson told the Los Angeles Times. "We're still trying to confirm motive, what triggered him."
The rampage began with Salvador Ramos shooting his 66-year-old grandmother, Cecilia Martinez Gonzalez, in the face at her home in Uvalde.
Texas Governor Greg Abbott said Ramos was a high school dropout with no criminal record or mental health history. He gave no warning of his crime, Abbott said, until about 30 minutes before he reached the school, when he posted on Facebook that he was going to shoot his grandmother, who had worked as a teacher's aide for the elementary school until 2020.
In a second post on Facebook, the gunman wrote, "I've shot my grandmother."
Less than 15 minutes before arriving at school, he said, Ramos posted: "I'm going to shoot an elementary school."
A spokesperson for Meta has since confirmed that Ramos did not post the messages publically, but sent them to another user via Facebook Messenger. Meta said they were discovered only after the shooting happened.
In an emotional news conference, Beto O'Rourke, the former Democratic congressman who is running for governor of Texas, walked up to the podium and confronted Abbott.
Some in the audience shouted, "You don't represent us!" at O'Rourke while others shouted, "Let him speak! Freedom of speech! He has something important to say."
The candidate and many others have slammed Gov. Abbott for his relaxed policies on gun ownership in Texas.
Texas school shooting: The timeline of the day is revealed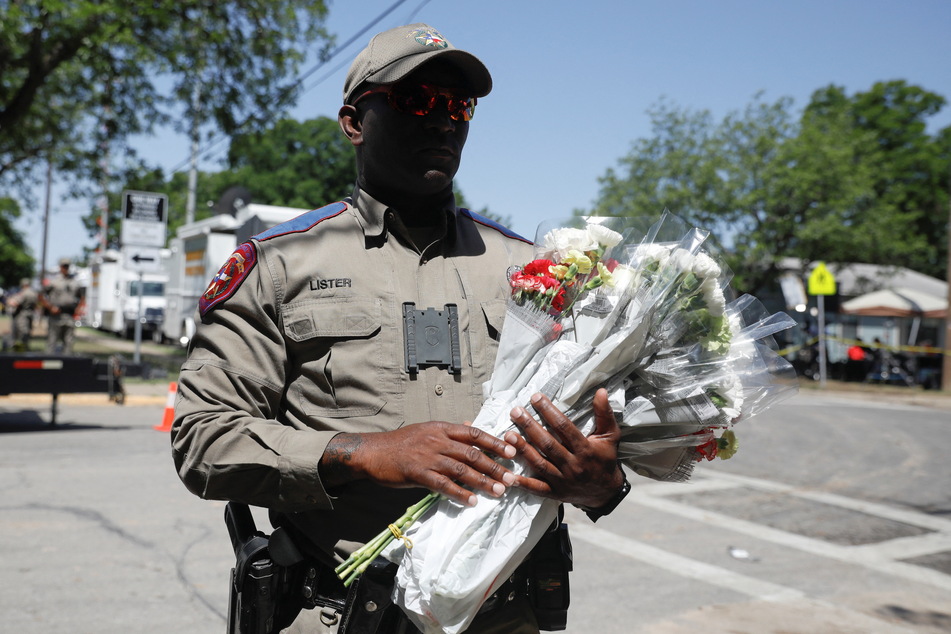 The gunman, whom officials identified as Ramos, an 18-year-old who had dropped out of a nearby high school and worked at a local Wendy's, was fatally shot at the scene.
After Ramos shot his grandmother, he got into his SUV and crashed it into a ditch before arriving at the elementary school, according to a law enforcement source.
Clad in black and wearing an armored vest with no protective ballistic plate inside, the gunman was captured on a security camera with at least one weapon visible as he approached the school.
A caller reporting the SUV crash to the Uvalde Police Department said a man with a gun exited the vehicle, according to the briefing officials gave lawmakers.
At 11:43 AM local time Tuesday, Robb Elementary School went into lockdown.
About 34 minutes later, the Uvalde Consolidated Independent School District announced on social media that there was an active shooter at the school.
"Law enforcement is on site," the district said. "Your cooperation is needed at this time by not visiting the campus. As soon as more information is gathered it will be shared. The rest of the district is under a Secure Status."
The children at Robb Elementary were two days away from their summer break when the attacker burst into their classroom. Tuesday's theme at the school was "Footloose and Fancy," and students were supposed to wear special outfits with fun or fancy shoes.
Texas school shooting: More details emerge about the shooter as his grandfather responds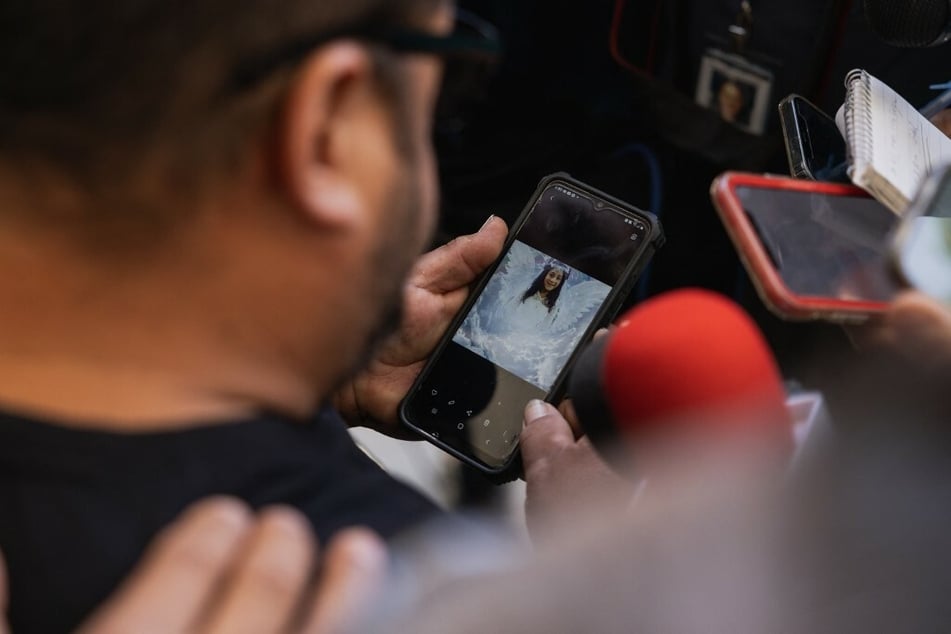 In their briefing for lawmakers early Wednesday, law enforcement said the suspect purchased two AR-platform rifles at a local federally licensed firearm seller on May 17 and May 20. On May 18, the suspect purchased 375 rounds of 5.56-caliber ammunition. One of the rifles was left in the crashed vehicle. The other rifle, a Daniel Defense, was located in the school with the suspect.
The suspect dropped a backpack with several magazines full of ammunition near the school entrance, authorities said. Inside the school, at least seven 30-round magazines were found.
The shooter's grandfather, Rolando Reyes said Wednesday that he did not know that his grandson had any guns in the house as he stopped by his home — still a crime scene — before returning to his wife, who he said was undergoing surgery in San Antonio.
Asked about his grandson's motive in the shooting, he said, "I don't know."
Reyes said his grandson lived with him, that they spoke daily, and he didn't seem upset or have drug problems. Ramos wasn't licensed to carry a gun, he said.
"I'm so sorry," Reyes said as he walked past police tape to his car. He knew the victims' families. "I feel terrible for those who lost children. They were innocent. I feel for all the victims and the families."
Texas school shooting: Hospitals give update on the injured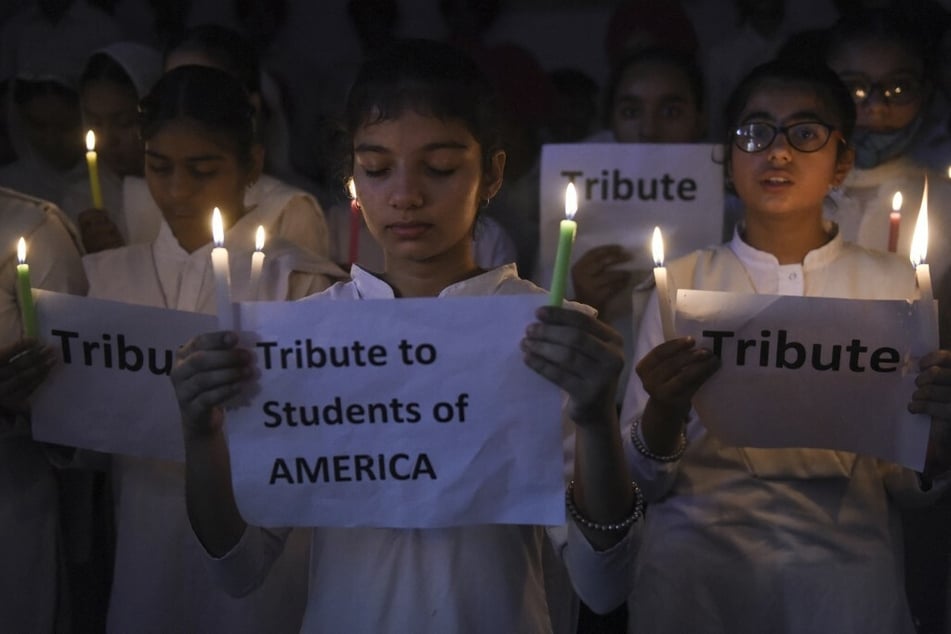 The initial group of officers who responded to the shooting "were breaking windows — they shattered windows to help the teachers and students evacuate the school," Olivarez said.
A total of 17 people were also injured, he said. All of the dead had been identified and their bodies removed from the school Wednesday, although the campus remained a crime scene and students were dismissed for the year.
The massacre in the predominantly working-class Latino city of about 16,000 people, roughly 50 miles from the Mexico border, involved the most fatalities of any US school shooting since 2012, when 20 children and six adults were killed at Sandy Hook Elementary in Newtown, Connecticut.
"Uvalde has been shaken to its core," Abbott said at the Wednesday afternoon news conference at the local high school. "All of Texas are grieving with the people of Uvalde."
Two teachers were among the dead, and more children were injured in the massacre. University Hospital in San Antonio said Wednesday that two victims — a 66-year-old woman and a 10-year-old girl who arrived in critical condition — were now in serious condition. A 9-year-old girl and another 10-year-old girl were in good condition.
Texas school shooting: A community mourns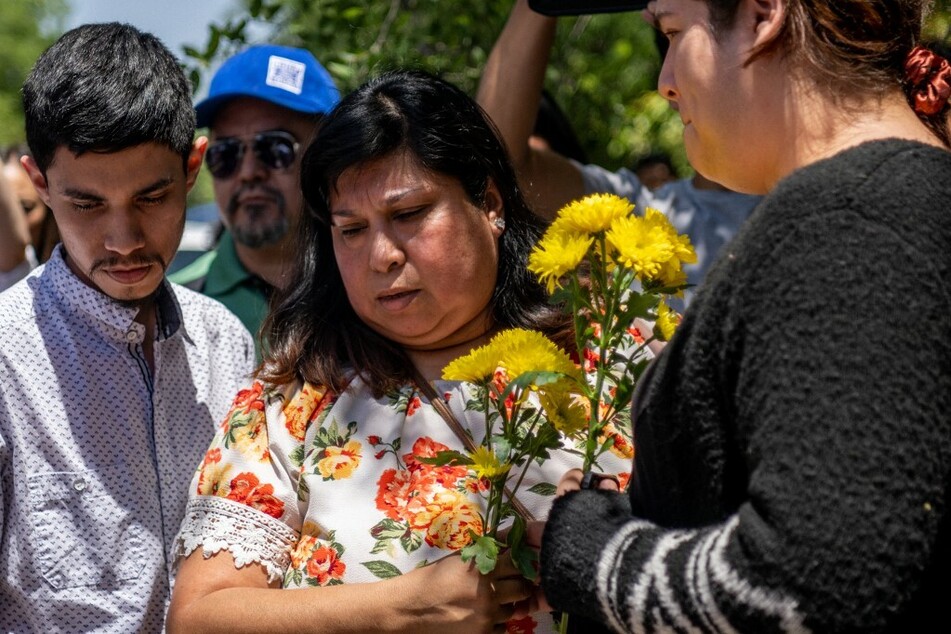 Art Acevedo, the former police chief of Houston and Austin, Texas, said state law allows an 18-year-old to buy AR-style rifles and permits a buyer to purchase two semi-automatic rifles.
"There is a reason why the drinking age is 21," Acevedo said. "18 to 21 are important years for development. If he had to wait three years to get the guns, maybe he would have changed or got on the law enforcement radar."
Acevedo said he has heard conservative friends say they think it is reasonable to delay access to this type of rifle: "When people say there is nothing we can do, that isn't true," he said. "We can change the age limit here and it would save lives.".
Uvalde's mayor, Don McLaughlin, asked for prayers for the families of those who lost their lives so "God could surround them with his love and comfort."
"My heart is broken for them all," he said in a Facebook post early Wednesday. "To our community — I know your hearts are broken."
Cover photo: REUTERS