Harry and Meghan get defiant response from photo agency involved in alleged car chase
New York, New York - The photo agency involved in an alleged New York City car chase with Prince Harry and Meghan Markle has reportedly refused to hand over images of the couple.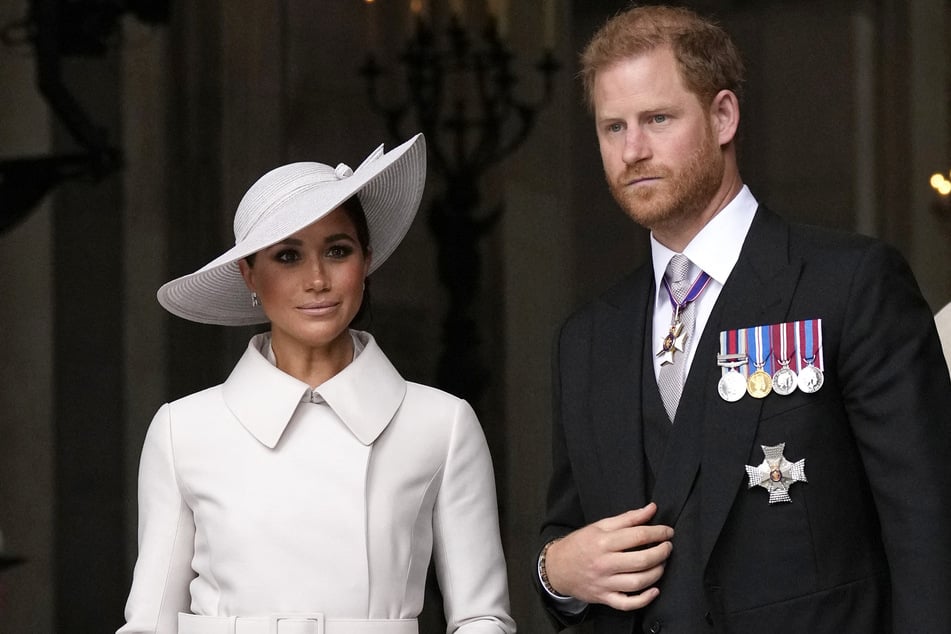 Backgrid rejected a demand by the Sussexes to hand over photographs taken during what the pair described as a "near catastrophic" pursuit on Tuesday night, saying Americans "long ago rejected royal prerogative."

The letter, which the celebrity picture agency said it got from the pair's legal team on Thursday, reportedly said: "We hereby demand that Backgrid immediately provide us with copies of all photos, videos, and/or films taken last night by the freelance photographers after the couple left their event and over the next several hours."
In a statement on Wednesday, a spokesperson for Harry and Meghan said the pair and Meghan's mother "were involved in a near catastrophic car chase at the hands of a ring of highly aggressive paparazzi."
He added: "This relentless pursuit, lasting over two hours, resulted in multiple near collisions involving other drivers on the road, pedestrians and two NYPD officers."
NYPD responds to allegations of near-crash
The duke and duchess had been at the Ms Foundation For Women's 50th anniversary gala event.
It was Harry and Meghan's first public appearance together since the duchess missed the King Charles III's coronation on May 6.
Paparazzi deny there were any near-crashes, while the NYPD said "numerous photographers" made the couple's journey "challenging" but there were "no reported collisions, summonses, injuries, or arrests."
Cover photo: Matt Dunham / POOL / AFP