American Song Contest: Kelly Clarkson and Snoop Dogg catch a vibe at the semi-finals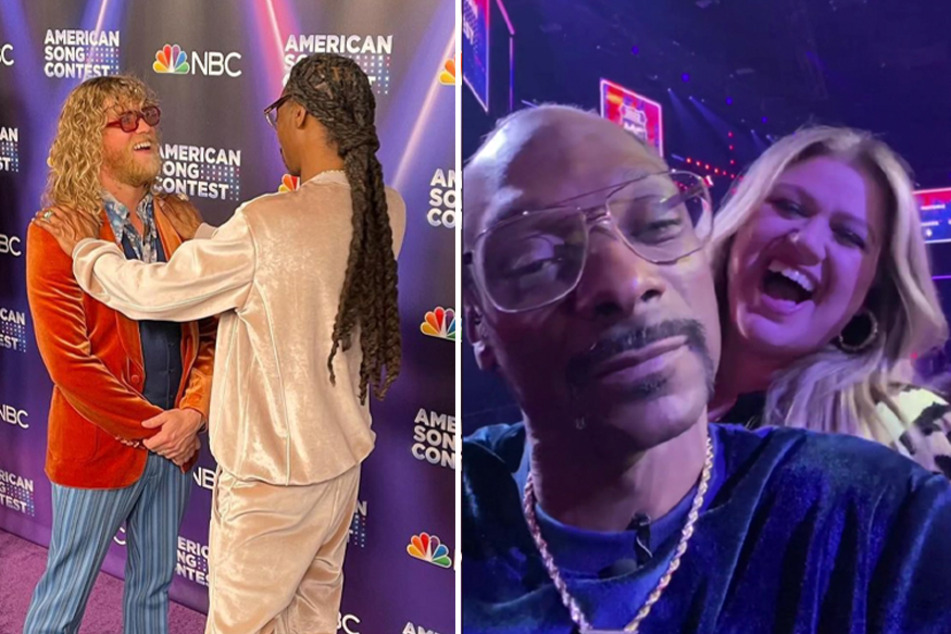 Warning: Spoilers ahead!
We've made it through the first round of semi-finals on ASC, and honestly, it's a feat to be proud of.
Though it's a bit strange to hear contestants perform the same songs they did in their respective qualifiers, particularly when compared to singing shows like American Idol and The Voice, it is the Eurovision way.
After all, producers had to have some similarities to the competition that inspired the show, which they've mostly failed at until now.
But before Kelly and Snoop could get vibey with the 11 semi-final performances of the night, the illustrious co-hosts announced who made it through from last week.
Joining the jury's selection of Ada LeAnn representing Michigan was Tenelle representing American Samoa, Sweet Taboo of California, John Morgan for North Carolina, and the final redemption spot went to Enisa from New York.
With last week's logistics taken care of, Kelly and Snoop were ready to vibe out to the night's performances.
Stand out performances and the jury's selection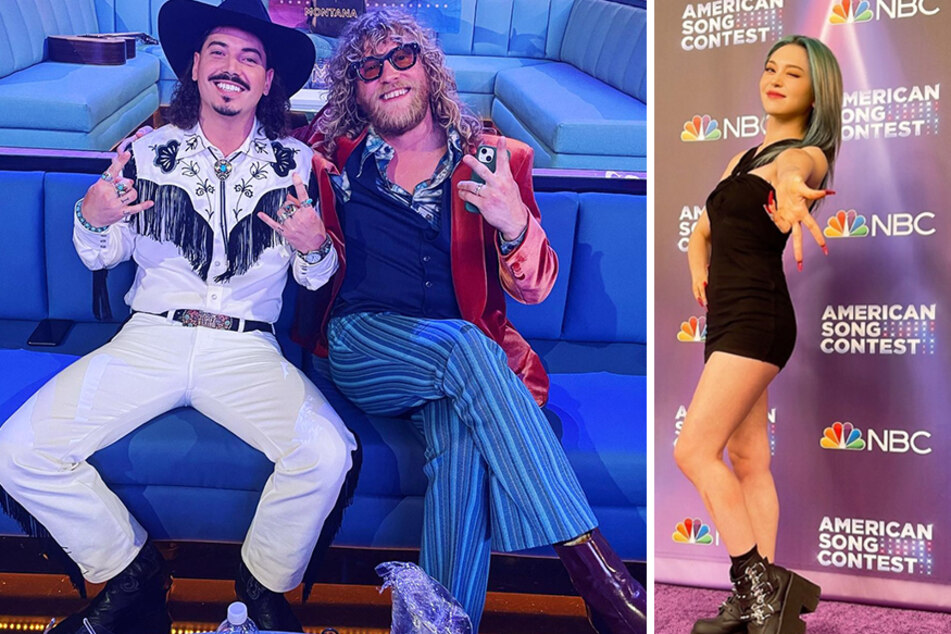 Competing in the first round of the semi-finals were Alabama, Colorado, Kentucky, Massachusetts, Michigan, Montana, New Hampshire, Oklahoma, Rhode Island, Washington, and Wyoming.
The main question going into the semi-finals was whether AleXa from Oklahoma would actually sing this time.
The jury's still out on whether the K-pop singer was lip-syncing during her first performance, and to be honest: the same question remains for her semi-finals showing.
Either way, it didn't stop Snoop D-O double-G from calling AleXa "Oklahoma's K-pop queen" despite the fact her performance was nearly identical to her first one – costume, dance moves, set design and all.
She wasn't the only one who subscribed to the rinse-and-repeat formula, as Ryan Charles from Wyoming had a strikingly similar, neon-centric showcasing of his original song, New Boot Goofin'.

Could he have spiced it up and added a little variety to the performance? Sure. But it doesn't take away from the fact that his song is an absolute banger, and viewers should feel #BLESSED to have witnessed such greatness.
Even better was seeing Snoop Dogg get jiggy with it while Ryan commanded the ASC stage.

Then there was Allen Stone repping Washington, who managed to take the funky fresh feel of his song, A Bit of Both, to new levels that actually brought tears to Kelly and Snoop's eyes.
The national jury seemed to be on the same page as the co-hosts, as they automatically advanced the Washington native to the "grand final."
There are still 11 semi-final performances coming viewers' way when American Song Contest returns on May 2 at 8 PM ET on NBC.
Cover photo: Collage: Screenshot/Instagram/ allenstone/TikTok/americansongcontest/