American Song Contest: Kelly Clarkson shows off "Snoop moves" at semi-finals
Universal City, California – We love to see American Song Contest's illustrious co-hosts in Kelly Clarkson and Snoop Dogg get silly, and that's exactly how part two of the semi-finals kicked off.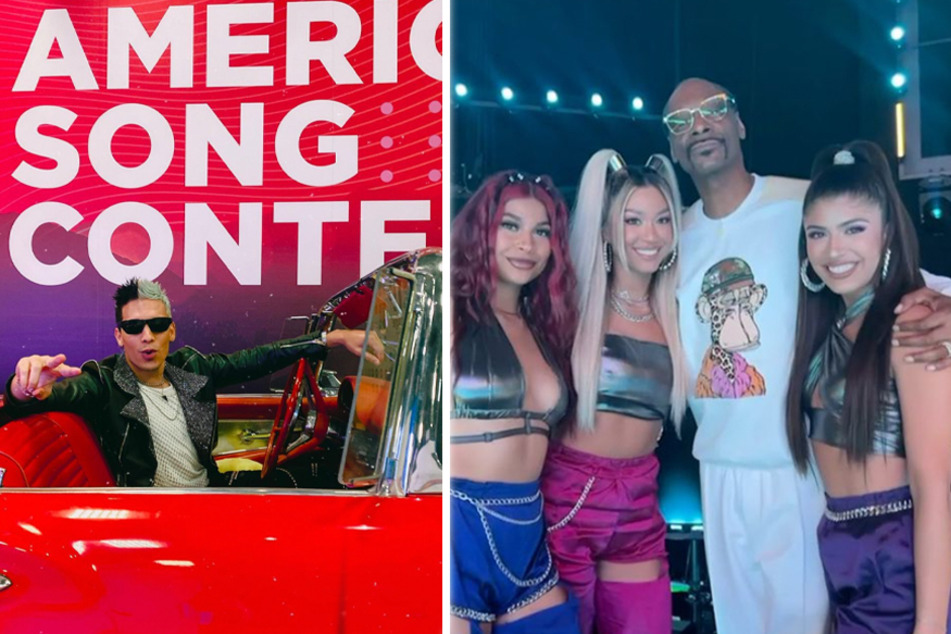 Throughout the entirety of ASC, Snoop has been rocking the freshest matching sweatsuits of sorts, all the while his partner in crime Kelly is clad in fancy dresses with full glam.
But the second and final installment of the semi-finals started with the Miss Independent singer donning a matching tracksuit made by Snoop, whilst wearing high top Chuck Taylor's as he so often does, and looked damn good doing it.
"I've been practicing my 'Snoop moves,'" Kelly proclaimed to the D-O double G with utter pride.
Sure, we would've been happy to watch Kelly impersonate Snoop for the entirety of the episode. But the co-hosts did have a job to do, and it started with revealing the results based on last week's performances in part one of the semi-finals.
Joining the jury's selection from last week in Allen Stone from Washington for the grand final will be AleXa of Oklahoma, Colorado's Riker Lynch, Jordan Smith repping Kentucky, and NI/CO of Alabama.
With 11 contestants competing in Monday's second half of the semi-finals, including Kelly and Snoop's home states of Texas and California, tensions were visibly running high.
Standout moments and the jury's selection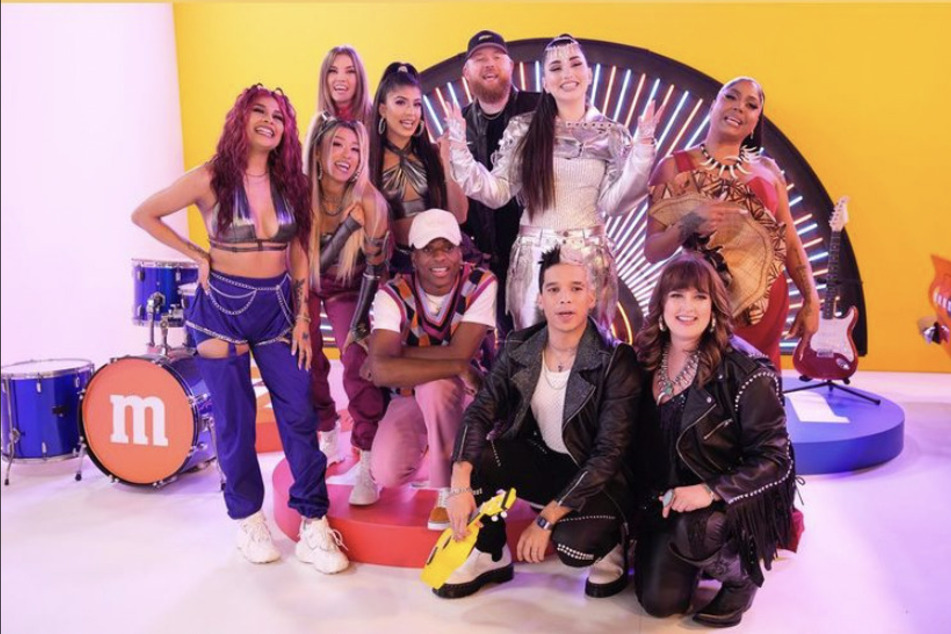 Competing on the ASC stage for part two of the semi-finals were Puerto Rico, North Carolina, Kansas, New York, North Dakota, Connecticut, Texas, California, Tennessee, Georgia, and American Samoa.
Christian Pagán of Puerto Rico without a doubt deserves to be in the grand final for his Spanglish banger, Loko, and his semi-finals performance only validated this sentiment.
Riding to the stage aback of a motorcycle is one way to make a memorable entrance, and Snoop Dogg clearly agreed. "This song makes me feel loco," the rapper boasted whilst waving a small Puerto Rican flag.
Though Broderick Jones of Kansas' performance during the qualifiers didn't particularly stand out amongst the masses, his semi-finals showing was quite legendary.
Was it the combination of rocking a sweater vest, baseball cap, and khakis during his electro-pop performance, along with a falsetto that could make any grown human being cry? Perhaps.
Whatever the reason, there was no denying this song could easily play on a top 40 radio station or in the club at 3 AM with lasers and flashing lights, giving viewers mad Usher and Justin Bieber vibes.
Michael Bolton also hit the stage for Connecticut during part two of ASC's semi-finals. Before his performance, the tenured music artist thanked his fans for supporting and voting for him.
We still don't get how it's fair to have a highly decorated musician competing on a reality TV competition show alongside up-and-comers. Considering most of the show is fan-voted, it simply doesn't make sense.
Sure, his song has a banging backbeat and could probably get any crowd rocking in the blink of an eye. But his performance was lackluster, and again we ask: how is this fair?
The national jury opted to move Tyler Braden of Tennessee through to the grand finals, which will commence when American Song Contest returns on May 9 at 8 PM ET on NBC.
Cover photo: Collage: Screenshot/Instagram/ christian_pagan & sweettabooofficial