American Song Contest: Snoop Dogg and Kelly Clarkson sing praises
Universal City, California – American Song Contest seems to get better each week with increasingly charismatic performances and candid color commentary from co-hosts Snoop Dogg and Kelly Clarkson.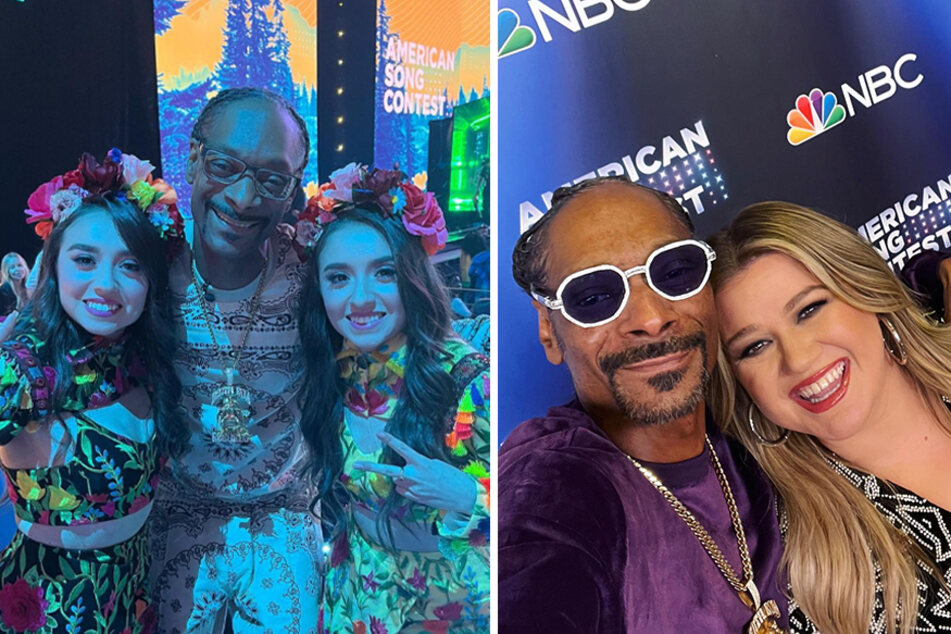 Warning: Spoilers ahead!

What's better than watching a recurring live competition-based TV show that implements the feedback of its toughest critics on a weekly basis?

OK, there are a lot of things that probably top it. But that doesn't take away from the fact that American Song Contest seems to be finding its footing, and it's paying off.
With Kelly and Snoop letting loose and vibing off one another, the show's overall watchability in between performances is starting to outshine the performances themselves. To be frank, we aren't mad about it.
But before the illustrious co-hosts could engage in quality banter, there was unfinished business to attend to.
Who will be joining last week's national jury selection in the semi-finals?
After Snoop had the contestants and audience members singing along to his suspenseful "who could it be, who could it be?" ad-lib action, the results from last week's performances were revealed.
Moving onto the semi-finals with last week's jury pick of Tyler Braden of Tennessee was Riker Lynch from the Snoop-friendly state of Colorado, Ni/Co repping Alabama, and "Mr. Independent" Grant Knoche from Kelly's home state of Texas.
Honestly, it's just nice to see someone other than a highly decorated musician – looking at you, Michael Bolton – make it through to the next round.
With last week's logistics out of the way, it was time to rock out and see what kind of star power and stage presence Monday's contestants were bringing to the table.
Stand out performances and the jury's selection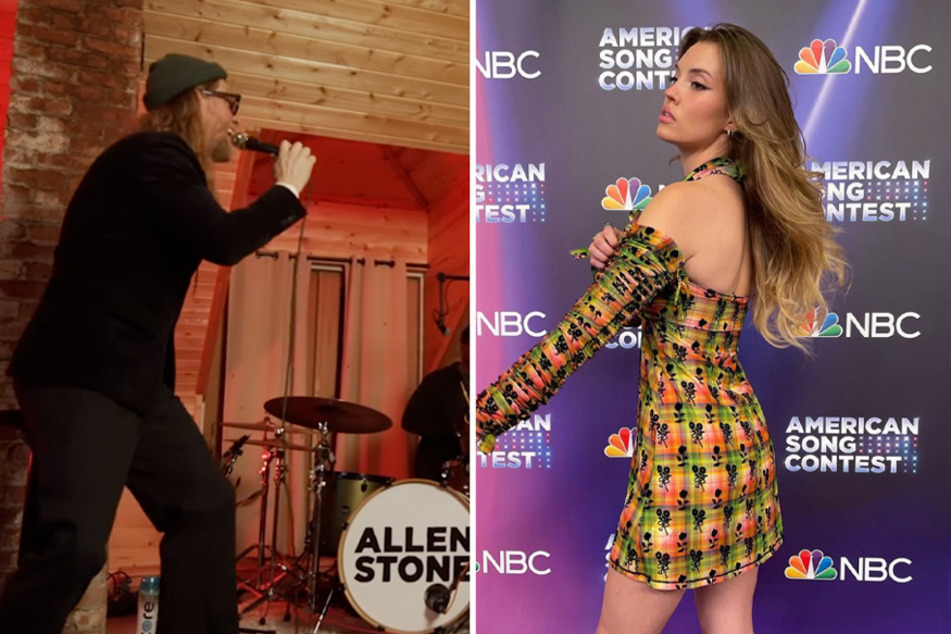 If we've learned one thing from American Song Contest thus far, it's that any musician can put on a top-tier show if handed a hefty production budget along with a crowd that has to act as if they like them.

Competing on Monday's episode were New Hampshire, Nevada, Utah, Washington DC, Massachusetts, Georgia, Hawaii, West Virginia, Arizona, Pennsylvania, and Washington.
While Mari of New Hampshire was first to hit the stage, it was Nevada's two-time Grammy nominee The Crystal Method with vocal help from Koda that undoubtedly blew the minds of viewers everywhere.
With a killer light show, smoke plumes that would make The Chainsmokers jealous, and an EDM meets The White Stripes sound that's seldom heard in today's music scene, The Crystal Method raised the bar early on in the night.
Even Snoop knew he had to pace himself following Nevada's performance, declaring, "I gotta stay in character, I don't wanna get too rock out right now."
But Stela Cole of Georgia wasn't going to let some special effects throw her off her game. Rocking a dazzling pink bodysuit reminiscent of Taylor Swift's 2016 Grammy performance of Out of the Woods.
"That song was hot," Snoop told Kelly after Georgia exited stage left, adding Stela Cole was "representing Georgia in a real way."
But soulful singer-songwriter Allen Stone of Washington, who told Kelly he was competing because the state "took a pretty big hit recently [in] losing Russell Wilson of the [Seattle] Seahawks, so [he] wanted to come back and give a little hope."
Rocking a turtleneck, rose-colored glasses and flare slacks that had Kelly confessing, "you might want to remove yourself or call someone to remove me later," Mr. Washington was surely giving Monday's contestants a run for their money.
Clearly, the national jury felt similarly, as they gifted Washington a one-way ticket straight to the semi-finals.
Tune into the final qualifying round and see who else makes it to the semi-finals when American Song Contest returns on April 18 at 8 PM EST on NBC.
Cover photo: Collage: Screenshot/Instagram/lasmariasmusic & kellyclarkson