Bachelor in Paradise: Grocery Store Joe solidifies his role as this season's unsung hero
Sayulita, Mexico - It was all Grocery Store Joe in the latest episode of Bachelor in Paradise, after he laid the hammer down on Brendan Morais and Pieper James for their suss actions, while also taking things to the next level with his flame.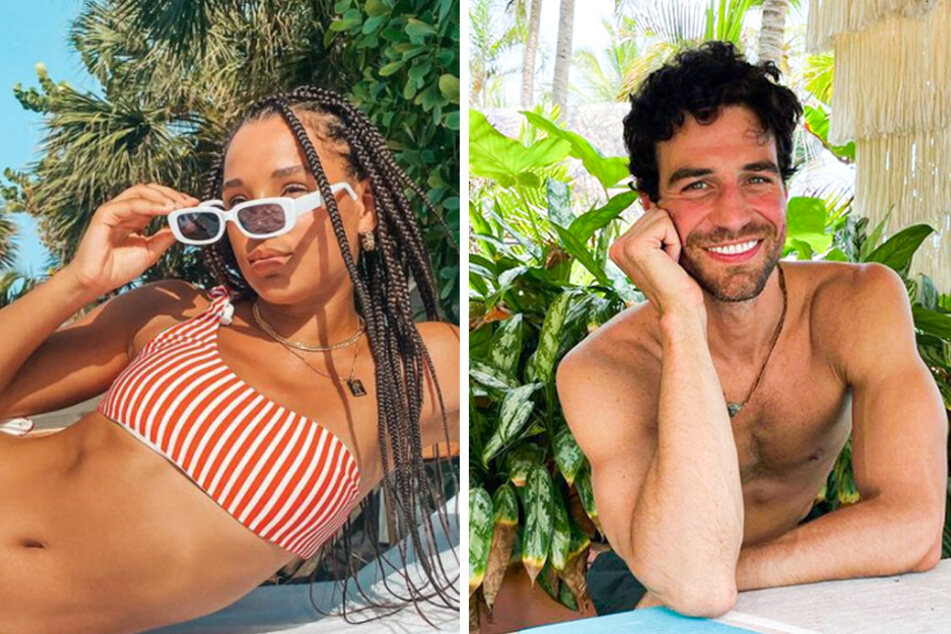 Nothing can stand in Joe Amabile's way when he's on a mission to unveil the truth, even if it means subtly guilt-tripping another couple into leaving Paradise.
After being part of the crew that rallied against Chris Conran and Alana Milne, leading to their untimely departure, Joe was called upon by the "mob of disgruntled females" to confront Brendan and Pieper for doing essentially the same thing Chris did to Jessenia Cruz.
For whatever reason, Brendan and Pieper just couldn't comprehend why anyone was upset about them lying about their history together – at Natasha Parker's expense – or about Brendan "playing the game" just to ensure he was still there when Pieper arrived.
Despite their best efforts to defend their shady choices, as well as an attempt to stay even if it meant being hated, Brendan and Pieper ended up leaving Paradise together in yet another awkward car ride to the airport.
Unlike the Chris and Alana debacle, Pieper didn't kick Brendan out of her vehicle when getting out of dodge, so maybe their relationship will take flight outside the confines of Paradise.
A single is saved in a Bachelor in Paradise first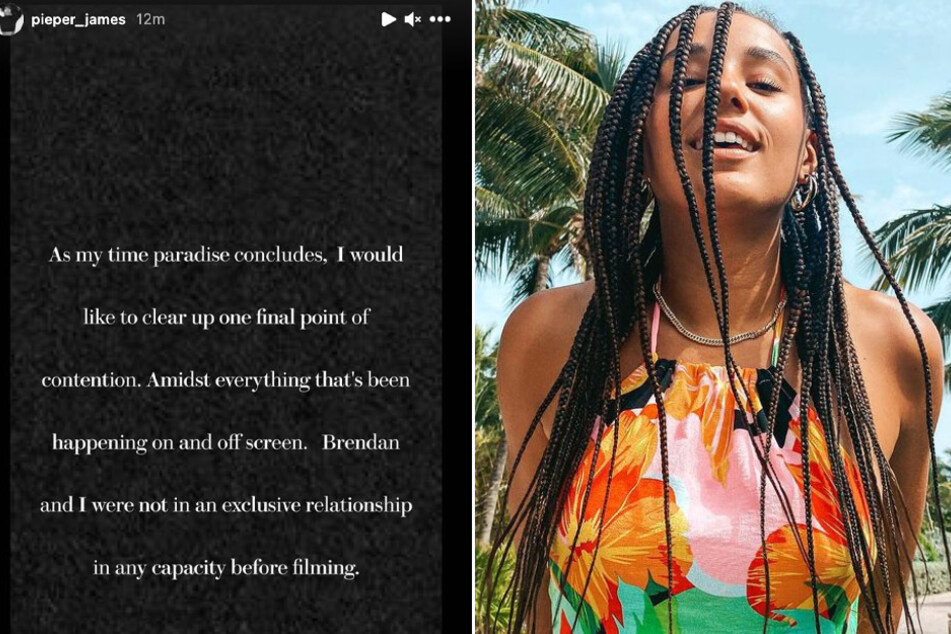 After her on-air departure, Pieper doubled down on her innocence in an Instagram Story, further proving she still doesn't understand anything or has any intention to take a bit of responsibility.
"As my time in Paradise concludes, I'd like to clear up one final point of contention," she wrote, "Brendan and I were not in an exclusive relationship in any capacity before filming."
Despite her best efforts to stop the bleed when it comes to her Instagram followers, Pieper somehow still didn't get that Joe and company weren't angry because she had a connection with Brendan, but rather because of their shady actions that hurt others along the way.

Meanwhile, Natasha was given a one-off sympathy rose by Bachelor Nation's very own and Paradise Bartender, Wells Adams, saving her from packing her bags. It's safe to say everyone agreed she deserved to stay in hopes of finding love or lust when new men inevitably arrive.
Though the relationships all around Joe were imploding left and right, his fling with Serena Pitt was going strong.
Rather than falling victim to the many traps set to derail relationships, Joe took things to the next level in a major way by dropping the L-bomb!
While Serena notoriously sent Bachelor Matt James home crying on his season of the Bachelor because she just wasn't feeling it with him after he met her family, it's adorable to see her so drunk in love with such a good guy.
More singles are set to show up when Bachelor in Paradise returns on Tuesday, September 21, at 8 PM EST.
Cover photo: Collage: Screenshot/Instagram/pieper_james/joeamabile1