Bachelor in Paradise: The claws come out and the shameless clout-chasing is exposed
Sayulita, Mexico – It's not Paradise unless someone's ex shows up to throw everything off course, and that's just what Pieper James did.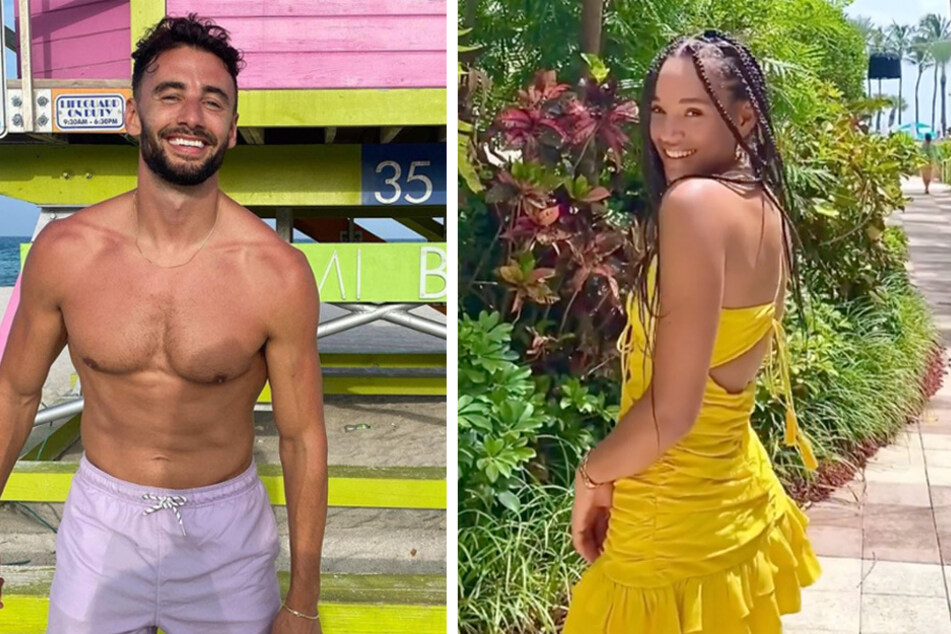 Another week of Bachelor in Paradise means another week full of juicy love triangles that make the claws come out.
There's no love triangle quite as chaotic as the train wreck of a love story amongst Natasha Parker, Brendan Morais, and new-to-Paradise Pieper James.
After spending weeks saying he and Pieper were just hooking up back home, Brendan admitted to her that he was just doing what he had to in order to make it another week closer to her arrival.
This is the polar opposite of what he had been telling Natasha, who tragically believed him up until the moment she pulled Pieper aside to get her take on things.
Things would've played out beautifully if Pieper and Natasha had teamed up against Brendan and his truth-bending ways, but this is Bachelor in Paradise, so of course that didn't happen.
Instead, Pieper all but admitted she was in on Brendan's plan the whole time and clearly understood the joint assignment: get on TV for the clout.
To add insult to injury, Brendan seemed to have taken a page out of Greg Grippo's gaslighting playbook, telling Natasha she suffered from "selective hearing" if she thought they had a thing.
What is love without jealousy?
Aside from Brendan's torrent of lies, what ultimately led to his downfall was the love triangle between Joe Amabile, Kendall Long, and Serena Pitt.
It became glaringly obvious that Kendall was trying to reignite the dwindling flame between her and the former grocery store owner.
But he gently reminded her that they broke up because she wouldn't move to Chicago, and she made it very clear that was still the case.
In a normal world, this would probably mean they're done for good. But that would be far too simple for this show.
Rather than telling Serena he was over Kendall, Joe basically told her things might get messy between the three of them, which sounds a heck of a lot like he wants to date them both.
As Serena struggled to have faith in her blossoming relationship due to the arrival of her boo's ex, Demi Burnett was losing it after seeing Mari Pepin pull her man Kenny Braasch to the side in attempts to win him back – forgetting that she was the one who stole him in the first place.
To be fair, Mari did tell Kenny she wanted to date around in Paradise while keeping him for herself, then got mad when he did the same.
Apparently, there's something about seeing the person you like making out with someone else that really brings out the rage and jealousy deep within the soul.
Demi did make a last ditch effort to win Kenny over, inviting him to the elusive "Boom-Boom Room", which he turned down because he wanted to sleep – alone.
Will the rest of the contestants call out Pieper and Brendan for their clout-chasing ways? The saga continues tonight at 8 PM EST on ABC.
Cover photo: Collage: Screenshot / Instagram / brendanmorais / pieper_james