Marvelous Mrs. Maisel's return rumbles with fantastic absurdity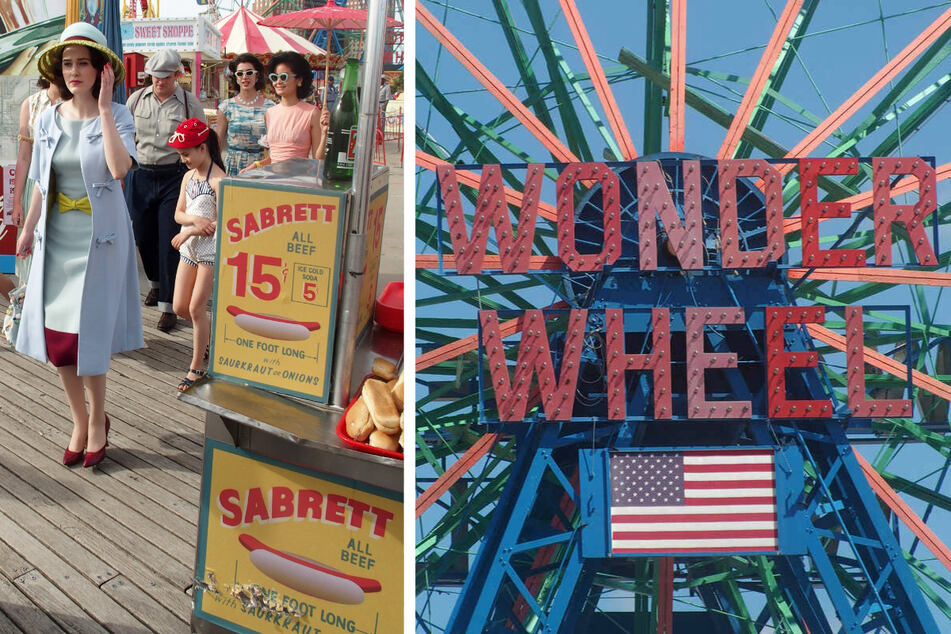 Beware, spoilers will be spilled.
Episodes one and two of season four were released on Amazon Prime Video Friday. And we're reeling like we're the ones on the Coney Island Wonder Wheel.
Let's rewind: Episode one starts and ends with Midge back on the stage at the comedy club, The Gaslight.
Midge, played powerfully by Rachel Brosnahan, says she wants "revenge" after losing her touring contract with famous singer Shy Baldwin in last season's shocking finale. And the marvelous Maisel doesn't want to be the "bigger man"– because she is a woman, of course.
Instead, she wants revenge that lingers: "I will sneak into your basement and I will fry fish ... I will befriend your only daughter and introduce her to a poet. And I will sit at their wedding and I will laugh."
Midge proves she's going to be playing by her own rules from now on, and we're here for it.
A rumble on the Wonder Wheel is spectacularly absurd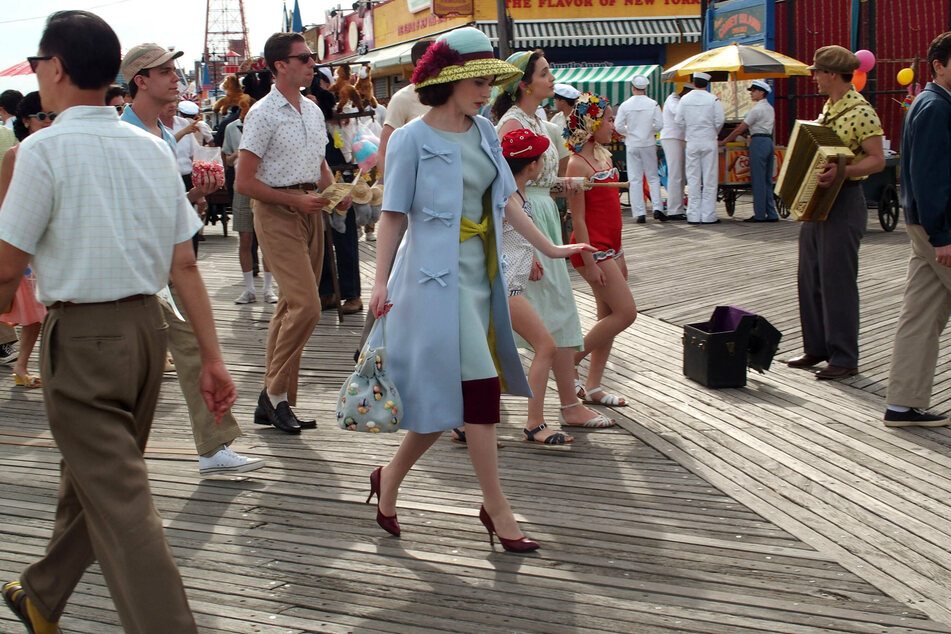 As episode one continues, Midge's stand-up act soon cuts to her and her manager Susie, played superbly by Alex Borstein, dealing with the fallout of losing the Shy Baldwin contract and the big payday that comes with it.
It's a classic comedy of errors – in this case, of mismanaged money. Midge thinks Susie is dutifully holding on to her earnings. Little does she know, Susie gambled it all away and is instead waiting for an insurance check from burning down her mother's house to cover her losses.
When the check doesn't pan out, in a hilarious scene at an insurance firm, she reluctantly brings Midge's sort-of ex-husband Joel into the fold. Joel doesn't understand why Susie is there or why she needs Midge's money – he thinks Midge is in Prague on tour.
This all gets hashed out in the episode's crowing moment, a hysterical shouting match between the main characters from different carousel baskets on Coney Island's Wonder Wheel. The scene weaves together multiple arguments and discussions into a spectacular display of absurdity – topped off by the husky voiced Shirley, played by Caroline Aaron, checking in to see if everyone is enjoying their funnel cake. The whole exchange makes Rumble on the Wonder Wheel a perfectly fitting name for season four's first installment.
Episode one offers answers to the questions fans have been waiting for – for almost two years – sends a clear message that Midge is always going to be Midge, and revels in the superb writing viewers have come to expect.
Rumble on the Wonder Wheel is an energetic start to the fourth season, as the rest of the ensemble threatens to steal the show from Brosnahan.
Episode two proves there's no milk to cry over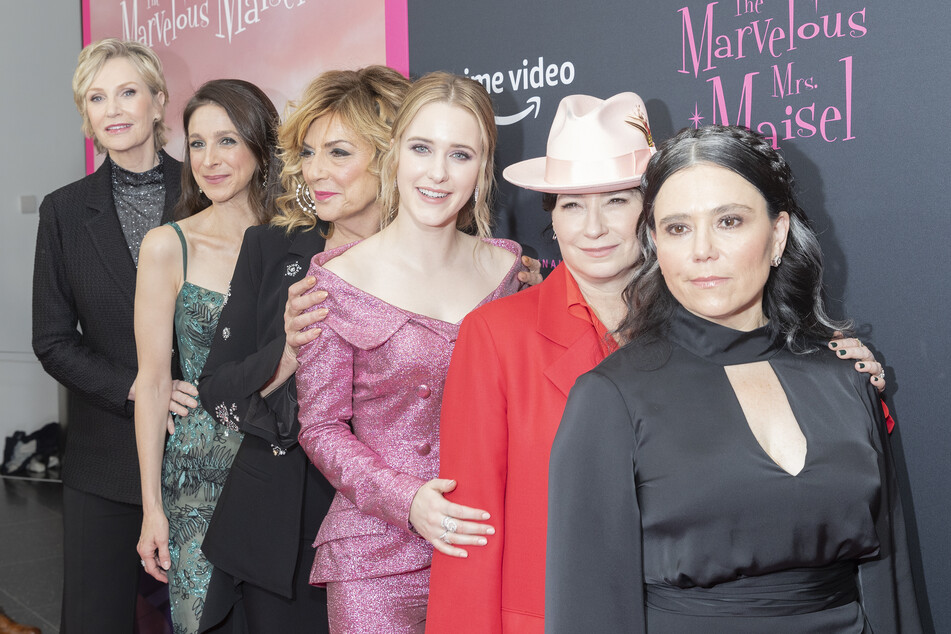 Episode one is fast-paced and full of rage and energy from losing the gig and making a new plan. Yet, episode two, Billy Jones and the Orgy Lamps, is about facing realities.

Midge tries unsuccessfully to deal with her cash flow problems by increasing her credit with vendors, including the milkman. But those efforts go sideways: she can't get her milk on credit now that she's not married to Joel. She invites her parents to move in, which backfires immediately.
The episode's stand-out scene arrives when Midge and Susie go to a comedy club and fail to get Midge a performing slot. Midge knows all the tired, sexist jokes before they get told, and gets in trouble for saying the punchlines too loudly. The scene encompasses a fundamental truth of the show – that Mrs. Maisel is clearly better than her male contemporaries and the only thing holding her back is her gender. As she tells her daughter mid-episode: "It's a f***king man's world, sweetie."
She swiftly ends up back in the slammer for the night, and it's like the start of season one all over again. Except that this time, Midge not only has an agenda – she has a voice.
Episode two also slows things down for some much-needed exposition and looks to its secondary storylines, like that of Susie's other client Sophie Lennon, played by Jane Lynch.
The season setup work is elaborate in episode two, but it does leave one wondering if producers are drawing things out too long in retelling Mrs. Maisel's climb to success. Though it looks like they won't let things lag for too long: the day before the fourth season's release, Amazon Prime announced the show has been renewed for a fifth season and final season.
Regardless, there needs to be another trick up their sleeves. Or else the show's plot, despite its strong actors, threatens to be season one all over again – this time, just set in the '60s.
Cover photo: Collage: Imago/ZUMA Wire