Nayte Olukoya dishes on dumping former Bachelorette Michelle Young in savage style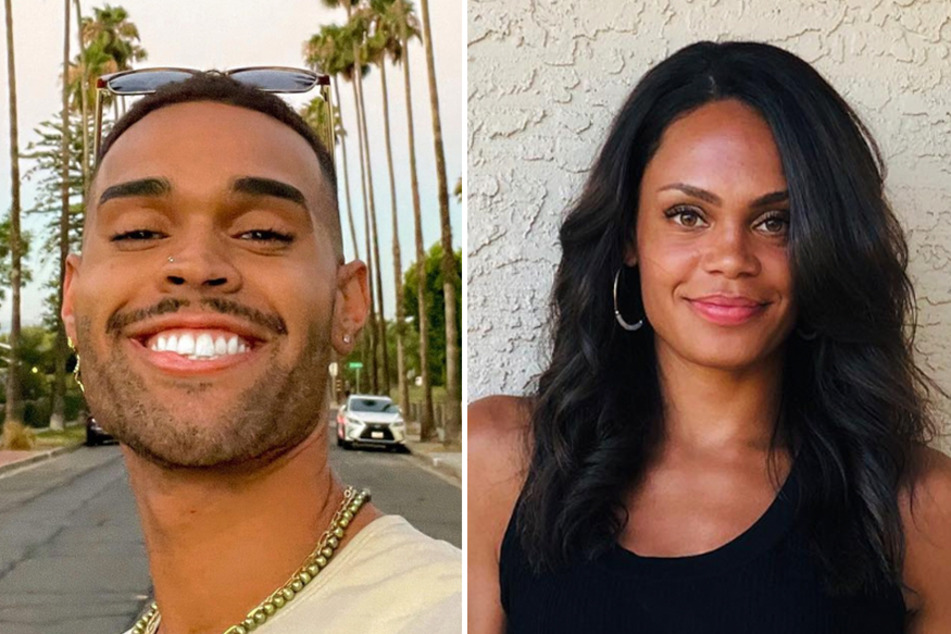 Nayte opened up about the split on the latest episode of Viall's podcast The Viall Files which dropped on Thursday, revealing that he broke up with Michelle in the worst of ways: over the phone and on her birthday weekend.

The couple announced their split in respective statements on their Instagram stories on June 17, but neither really opened up about what happened, or who broke up with whom.
That is, until now.
Nayte took it upon himself to be the one to pull off the band-aid and spill the tea about what led him and Michelle to part ways, and he chose a podcast that can be streamed worldwide as the platform to do it on.
"Our relationship was tough," Nayte told The Viall Files host and fellow Bachelor Nation star. "There was lots of ups and downs, lots of arguments, lots of fights, and just not really clicking, not really seeing eye-to-eye."
Though Michelle had said the breakup was "not something that I foresaw" in a July episode of The Ben and Ashley I. Almost Famous podcast, Nayte told Nick that the couple first talked about ending their engagement back in January.
So when they traveled to LA in June to celebrate Michelle's birthday and attend Wango Tango, Nayte recalled "things were just kind of rocky," noting that the pair got into a fight before a press event at the music festival.
Nayte admits breaking up with Michelle over the phone was a "dick move"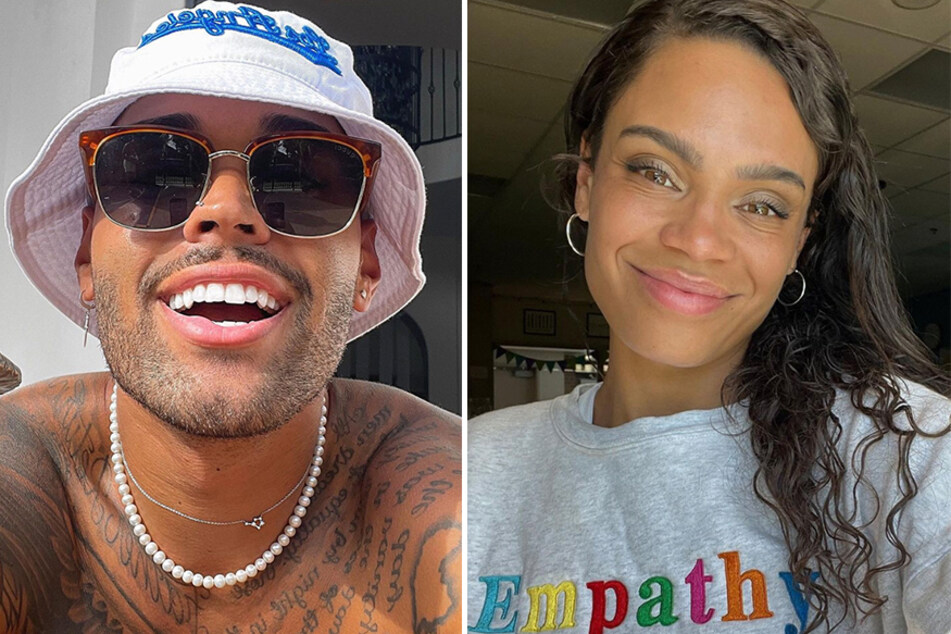 Nayte told Nick that throughout their Wango Tango weekend, he and Michelle pulled all-nighters "having very deep conversations," noting that "the last day in LA, a conversation was already heading towards a breakup, which again it wasn't our first time of us having breakup conversations." He added that this was the third breakup convo they'd had.
When Nayte was at the airport to head back to Austin, Texas, where he lived at the time, the season 18 winner recalled having a conversation with his mom and sister where he cried and remembered thinking, "I don't see the relationship working anymore."
He told Nick that Michelle called him up at that moment to discuss not attending CMA Fest the following week, asking him what their reason should be for backing out. "And I just blurted out, like, 'We're not doing CMAs because I can't be with you anymore.'"
Nayte continued, "So yeah, I broke up with her over the phone, which is a dick move." During the interview, he also said, "I miss the Michelle I fell in love with for sure. I'm not sure I miss the Michelle I broke up with."
Ouch.
Michelle, who has remained rather tight-lipped about the breakup since it happened, hasn't commented on Nayte's podcast confessional. However, it does appear that the former Bachelorette has deleted every pic with Nayte from her IG feed.
Yikes!
Cover photo: Collage: Screenshot/Instagram/kingbabatunde & michelleyoung