The Bachelorette: Gabby finds the love of her life while Rachel gets called out after Fantasy Suites
Los Angeles, California - The final Fantasy Suite dates on The Bachelorette's joint-lead season were nothing short of a cringe fest, with Gabby Windey and Rachel Recchia both going through the emotional ringer for very different reasons.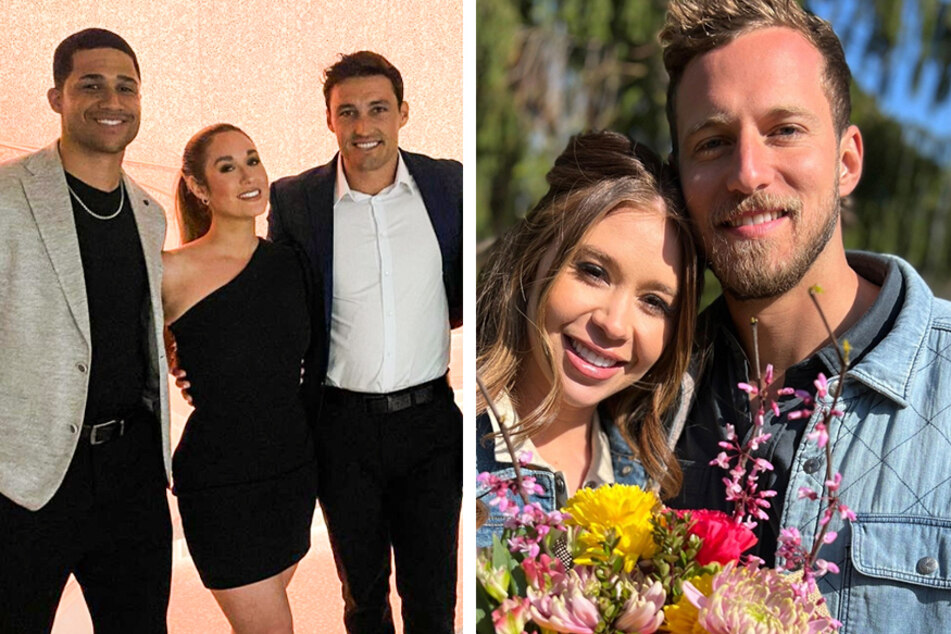 And on episode 10 of season 19, viewers found themselves rolling their eyes a record-setting number of times. Along with that was the overuse of the word "clarity," a franchise favorite that Gabby, Rachel, host Jesse Palmer, and the remaining men surely put to good use on Tuesday's episode.
Remember when we said Gabby was making up red flags that didn't exist while Rachel was avoiding the ones hitting her in the face? Well, the two leads traded places on Tuesday night, with Rachel telling Zach Shallcross that she had concerns – like the fact she's a whole year older than him – that he rightfully called "bull sh*t." Meanwhile, Gabby chose to momentarily put her faith in Jason Alabaster after he essentially admitted he was in this thing for a good time off-camera in the Fantasy Suite.
That's right, a mere 24 hours after Bachelor Nation witnessed Gabby push Erich Schwer away for being understandably impatient, though he proves time and time again to be "here for the right reasons," the co-lead decided to give the guy who told her he didn't know her at all and didn't want to date post-production the benefit of the doubt.
Thankfully, some time away from Jason gave Gabby the "clarity" she needed to realize he wasn't it. At that exact moment, Bachelor Nation heard Gabby utter the most heartbreaking sentence in franchise history: "It's not that he didn't want an engagement, he didn't want me."
As Gabby was contemplating how to proceed after she sent two of her three remaining men packing, Rachel was busy telling Zach things he clearly didn't want to hear.
The stars align for Gabby while Rachel gets called out at the rose ceremony
Coming off two killer Fantasy Suite dates with Aven and the walking red flag that is Tino Franco, Rachel had one final overnight left with Zach. Though it's safe to say he's not necessarily a front-runner, it's not far-off to think Rachel gave him the verbal runaround as a way to soften the blow when she inevitably has to admit she's just not that into him.
But rather than stopping by Rachel's room before the rose ceremony like every other dramatic contestant has done on The Bachelor or Bachelorette, Zach decided to stop Rachel as she was about to hand out her first rose to chat in private about why he's "not feeling OK."
To be expected, Gabby dipped out of the rose ceremony to confront Erich in private and figure out if she was going to go 3-0 with sending men home after Fantasy Suites, or if there was something to salvage with Bachelor Nation's favorite mullet man.
But as it turns out, Gabby realized the love Erich had for her was real, and one that she also felt, telling the last man standing, "I know that I love you."
Unfortunately, viewers didn't get to see how Rachel's rose ceremony turned out. Instead, Jesse Palmer informed everyone that the live finale, which will air in two parts over the next two Tuesdays, is set to be the most dramatic one ever.
Normally, we'd call his bluff. But given the amount of tears in the preview clips, and the fact that Gabby was seen telling Rachel to kick one of her final three where the sun don't shine because of something they did in one scene, we can't help but to believe him.
See how the first – and hopefully the last – double-lead season plays out when part one of the finale airs on September 13 at 8 PM ET on ABC.
Cover photo: Collage: Screenshot/Instagram/pilot.rachel & bacheloretteabc