The Bachelorette: Things get physical as the men duke it out for Katie Thurston's attention
Santa Ana Pueblo, New Mexico – Tensions are running high on The Bachelorette after a physical and competitive group date during which the guys literally fought each other for time with Katie Thurston.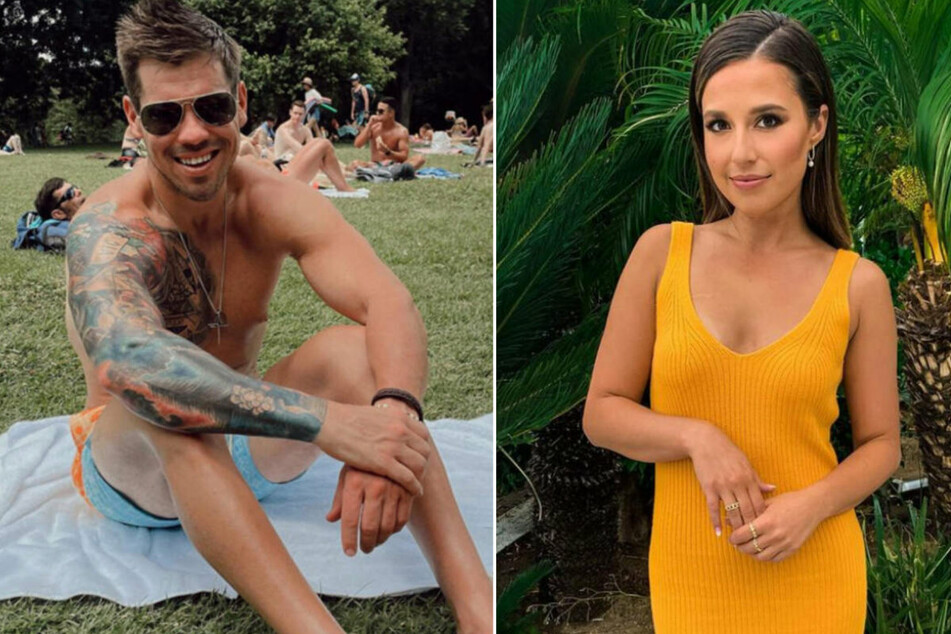 Things got intense on Monday night's episode of The Bachelorette. After Katie Thurston (30) confronted the guys about their feelings on Blake Moynes (29), she took off on a one-on-one with the newcomer, which ended with a steamy make out session followed by a rose.
On their date, Katie opened up to Blake about her sexual assault and the journey back to sex positivity, showing how comfortable she already feels with him. "I took a gamble with Blake, but after tonight, I know for a fact I made the right decision," she said.
But when it came time for a group date with 13 of the men, things got really heated. The guys were split into two teams for a game of "bash ball", a combination of football and basketball.
With the men dressed in wrestling bodysuits, they faced off for what turned into a violent game of this made-up sport, mostly thanks to Hunter Montgomery (34) turning a friendly competition into an aggressive one.
Katie ended up calling the game early after Michael Allio (37) got slammed to the ground, forcing the medics on-site to rush out and examine him in the middle of the field.
The guys have their eyes on the prize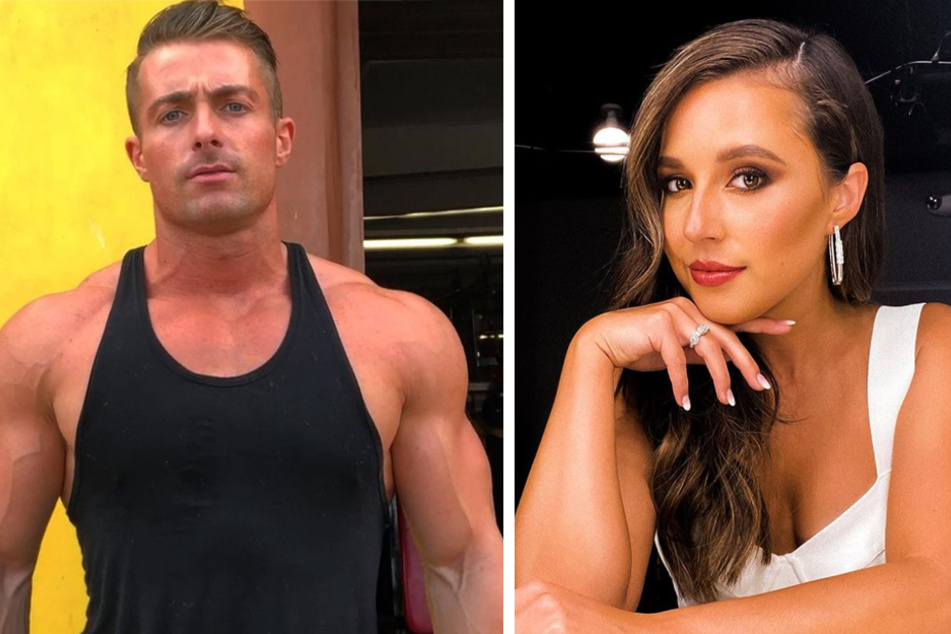 At the cocktail party, Hunter made sure to get his time alone with Katie, where he ended up showing her pictures of his kids and told her he wanted them to meet her.
"My mind has turned a corner in our relationship, and it's very serious at this point to me," Hunter told Katie.
This move resulted in Hunter getting the group date rose, something that did not sit well with the rest of the guys.
In a bold and vulnerable move, Michael A. opened up to the group about his past marriage to his late wife, and there wasn't a dry eye in the house.
The second one-on-one date went to Andrew Spencer (26), who got real with Katie about his ex-girlfriend's fear of having interracial children with him, and shared how much that absolutely broke him.
While admitting her naivety as a white woman, Katie told him, "To me, all I want in life is love. All I want is to have a beautiful family, regardless of how they look," moments before giving him a rose.
When the pre-rose ceremony cocktail party started, Hunter made a bold move and swept Katie away for a mini date, even though he already had a rose.
Predictably, this didn't sit too well with those who had limited time with the Bachelorette. James Bonsall (30) ended up busting into the surprise date to pull Katie aside and express his feelings for her in a last ditch effort to secure a rose at the ceremony – and the gamble paid off!
With nearly all the guys in agreement about their distaste and distrust for Hunter, it's only a matter of time before one of them confronts Katie about their collective concerns.
Cover photo: Collage: Screenshot / Instagram / thekatiethurston / hmontgomery