The Boys season 3 premiere date confirmed with new teaser!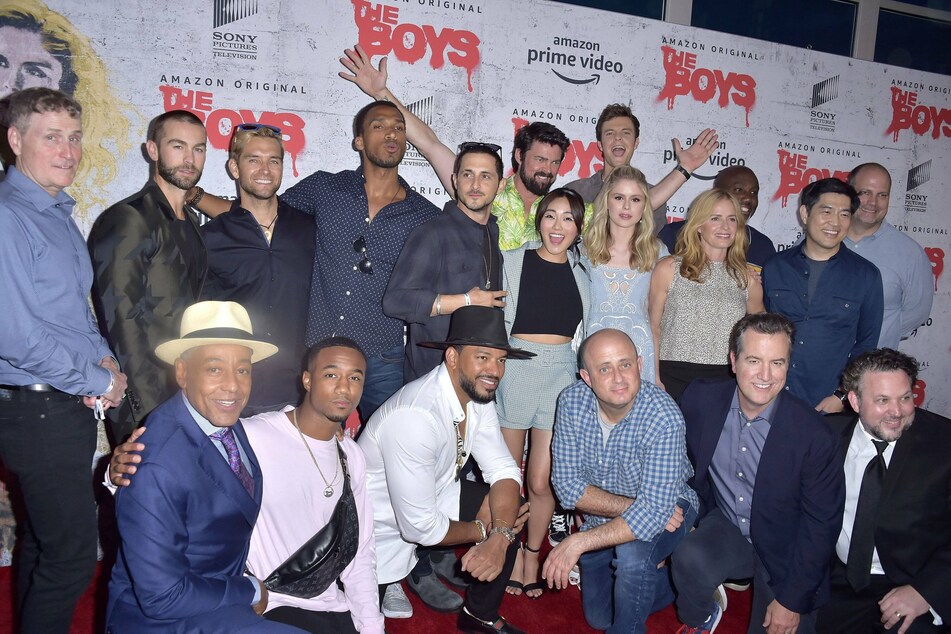 The raunchy band of vigilantes will return this summer for more bloody violence and mayhem.
On Friday, the streaming service's popular series confirmed its premiere date with a new teaser.
The brief clip showed two of the show's main cast members, Erin Moriarty as Annie January/Starlight and Anthony Starr/Homelander, posing for a photoshoot.
But as the camera zooms in closer on the patriotic superhero's face, he can be seen struggling to maintain his very creepy and chilling smile.
The first three episodes for the exciting series will be available on June 3 while the remainder of the eight-episode season will arrive on Prime Video every Friday until the season finale in July.
The dark superhero show's next chapter will follow the aftermath of the explosive second season finale.
For the first two seasons, the Boys – led by the entrancing Karl Urban's Billy Butcher – tried to to take down the corrupt group of superheroes, the Seven, and their employers, Vought International.
Billy himself had a personal vendetta against the Homelander, who was responsible for his wife's disappearance and death.
Though the second season saw some justice being served, there were a lot of loose ends that will hopefully be tied up in the upcoming season.
Also joining fun is Supernatural alum Jensen Ackles, who will portray Solider Boy – a Captain America-esque figure from the 1940s.
Get ready for a wild ride as The Boys return to Amazon Prime Video on June 3.
Cover photo: imago/Future Image