Will Kim Cattrall return to Samantha Jones' Sex and the City ways?
New York, New York – Showrunners might be bringing Samantha Jones back on the forthcoming season of And Just Like That, but will Kim Cattrall reprise her role as the fan favorite character?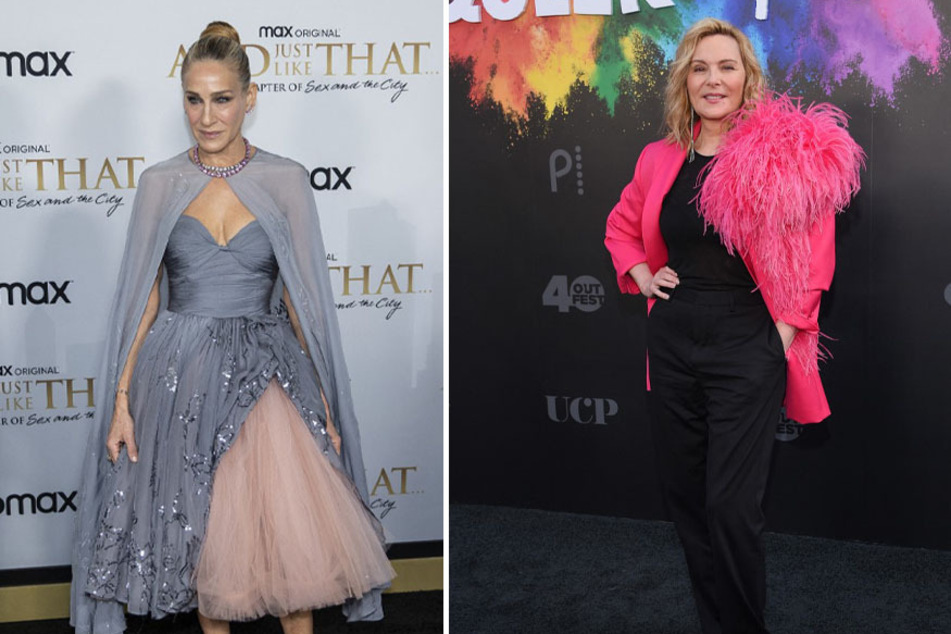 Those who tuned into the first season of And Just Like That...probably shouldn't hold their breath, as it doesn't seem Sarah Jessica Parker and Cattrall have made amends.
But that doesn't mean the 65-year-old's infamous character of Samantha won't make an appearance in season two.
In an interview with Variety, showrunner Michael Patrick King confirmed the illustrious character will definitely return in the next season.
Though he didn't confirm in what way, it's likely it'll once again be in text message form.
For those who haven't checked out season one of HBO Max's Sex and the City revival, Samantha and Carrie Bradshaw solely interacted via text, as Cattrall previously expressed no interest in returning to play the role of Samantha.
Though King didn't provide many details a or whether texts between Carrie and Samantha will be a larger part of the storyline in season two, he noted his "goal is to bring all the characters into the mix together, so that they're not so much on separate runways."
In March, HBO announced the show was renewed for a second season, though many strongly believe the first was more than enough – especially without Cattrall.

While it doesn't seem likely Cattrall will ever reunite on set with her gal pals, it's best to never say never in Hollywood!
Cover photo: Collage: KENA BETANCUR & LISA O'CONNOR / AFP