Ashley Graham opens up about post-pregnancy sex
Los Angeles, California - Ashley Graham opened up about keeping the romance with her partner alive after becoming a mother for the first time in January.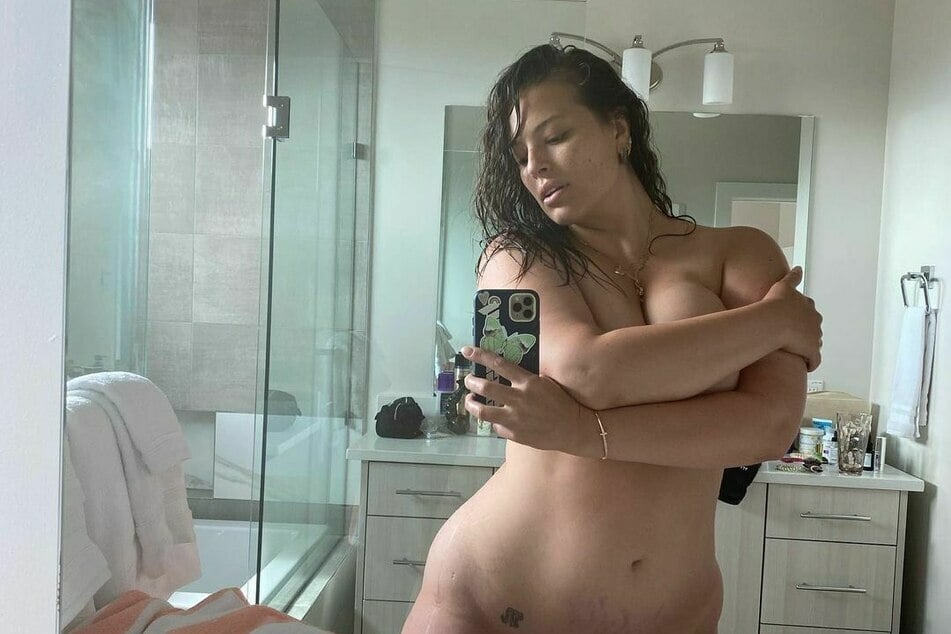 The plus-sized supermodel (32) is known for embracing her body, and inspiring other people to do the same. She had previously posted candid pictures of her post-pregnancy body, with her stretch-marks proudly included.

Following the birth of her baby  in January, Graham didn't shy away from sharing photos of her wearing disposable underwear or breastfeeding in a café.

But that's not the only change the plus-sized model has had to adapt to. She and husband Justin Ervin (31) have found new ways to keep the spark alive after becoming parents to son Isaac Menelik Giovanni.
"When you have a newborn, they usually sleep for a couple of hours, so we'll put him in the bassinet on the other side of the room and get it going," she told People magazine. 

Ashley Graham plans date nights with husband
Apparently, the couple organizes a date night every Thursday. 
"We'll take a walk, go to dinner, take a drive," she said. "That has been something that's been really great, because 24/7 it's about Isaac and we're both working parents now, so we need that extra time for ourselves that we used to have all the time."
Graham added that lots of women ask her if she is afraid to have sex again. "Not at all, and the reason I wasn't was because I know my vagina was made to have a baby and to push it out, and I knew it was going to go right back," she explained. 
"Everything's still in there, it all feels the same, the furniture is just probably rearranged."
While the coronavirus pandemic allowed her to spend extra time with her husband and new-born, the model said that she's ready to go back to work. 
Ashley Graham will soon release new episodes of her Pretty Big Deal podcast, in which she talks about love and career with celebrities like Serena Williams and Demi Lovato.  
Cover photo: instagram.com/ashleygraham/