Influencer couple hosts world's biggest gender reveal party
Dubai, United Arab Emirates - An influencer couple spent $100,000 on an over-the-top gender reveal party in Dubai.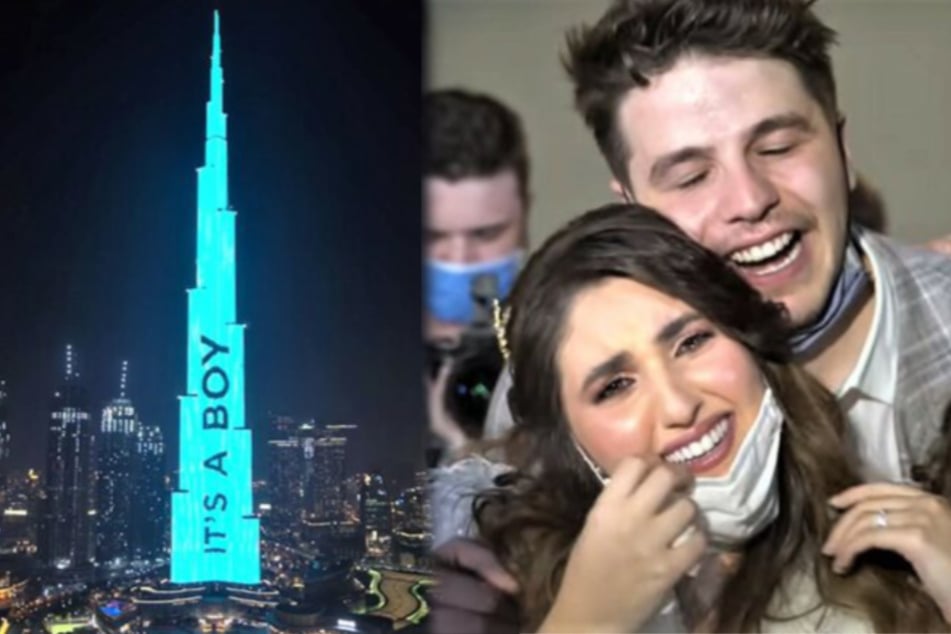 Anas and Asala Marwah hosted a huge baby reveal party at the world's highest building, the Burj Khalifa in Dubai, according to Unilad.
An opulent light installation marked the highlight of the extravaganza: the entire skyscraper lit up in blue and the message "It's a boy" was projected on the façade.
The couple were waiting in front of the huge building, and they got the news together with their daughter.

It didn't take long until the fancy event went viral as the influencers shared everything on social media. 
The influencers had spent several months planning the reveal. When the Burj Khalifa finally lit up in blue instead of pink, all three were cheering with excitement. 
"We wanted to do something unique and memorable so that we can all look at it in the future and remember what we built as a family," Asala told Metro.
Months of planning went into the world's largest gender reveal party
The Burj Khalifa's official Twitter account congratulated the couple. Meanwhile, the influencers' YouTube video has more than 17 million views.
Gender reveal parties have already been popular among celebrities, but Anas and Asala have set a new record with their mega-event. Their timing, however, was awkward: gender reveal events have been under increasing scrutiny after a recent party sparked a wildfire in California.

Cover photo: YouTube Screenshot @anasala family