Access denied! TikToker rallies submission of fake tips to crash Texas abortion whistleblower site
Austin, Texas – Pro-choice and women's health activists on TikTok are flooding a Texas pro-life website with spam in efforts to shut it down.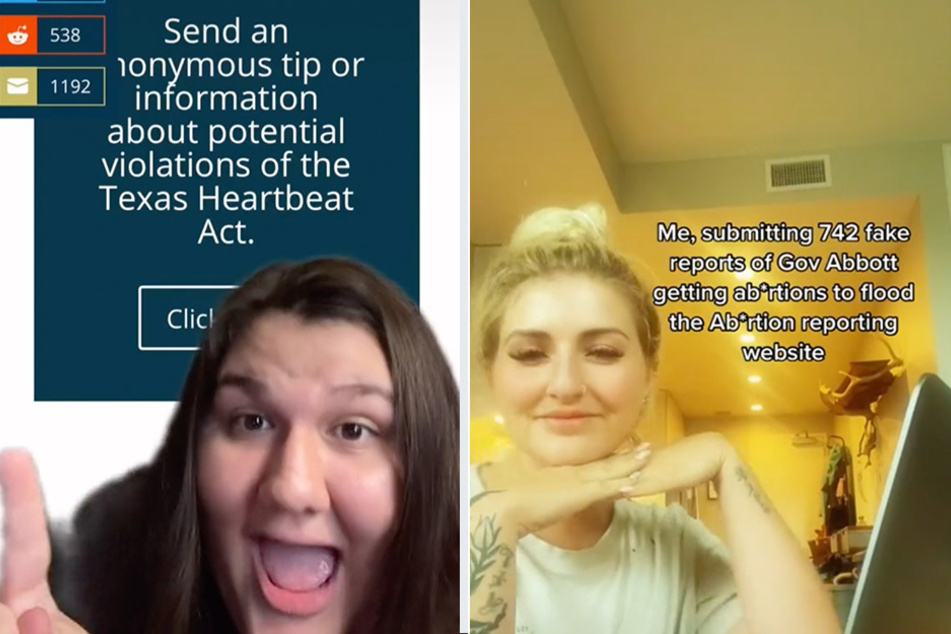 When it comes to women's rights, some TikTokers are leaving no stone unturned to make their distaste known for Texas' new "heartbeat bill," which bans abortions after six weeks.
The bill also prohibits an individual from helping someone access an abortion, and those who do could be fined thousands of dollars.
The ban went into effect on September 1, and pro-life activists are sounding the alarm by flooding a "Pro Life Whistleblower" website with false claims in an attempt to push back on one of the most restrictive abortion bans in the US.
The website said it was helping to enforce the act and "empowering citizens" by collecting anonymous tips of women and doctors who –now illegally – carry out abortions, and was founded by pro-life group Texas Right To Life.
The idea first stemmed from TikTok user Olivia Julianna, who sarcastically told her followers it would be "morally wrong" for them to submit fake tips. Yet, she goes on to spell out the name of the website, letter by letter.
She continued on, reiterating how "absolutely horrendous" it would be for people to flood the site with so many fake tips that it'd inevitably crash, "so women aren't sued for having abortions in Texas."
To take things one step further, Julianna cheekily said, "It'd be even worse if your anonymous tip was about Greg Abbott. That would be bad, don't do that!"
Starting the fake tip wildfire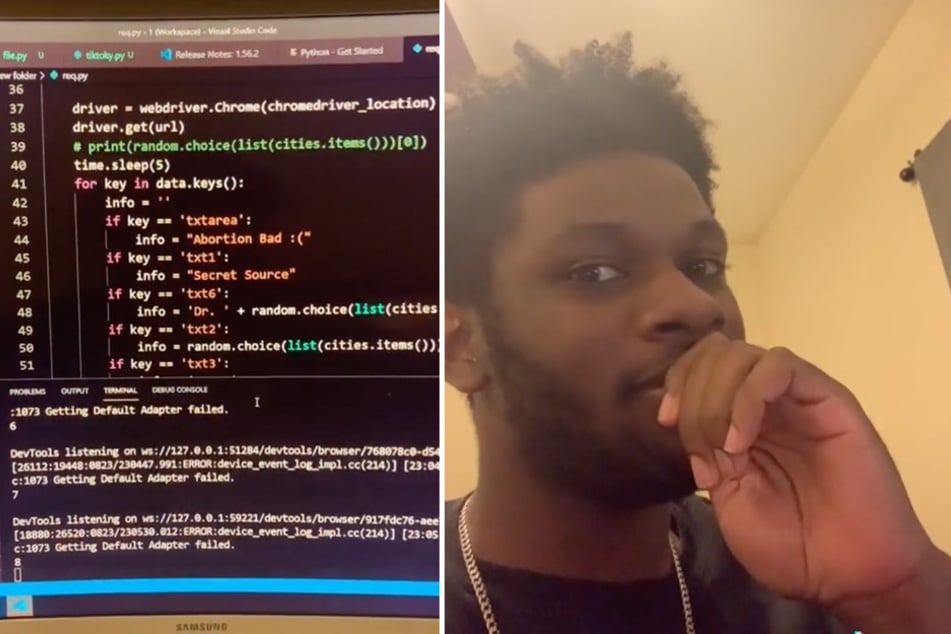 Her suggestion spread on the internet like wildfire.
Another TikTok user, Sean Black, created a bot that could automatically send in fake tips to the website, adding to Julianna's effort to crash it. He said the bot would send in these fake tips every 10-15 seconds.
To be expected, Black and his bot were blocked by the site's IP address – likely initiated by the site's moderators.
But one little barricade wasn't going to stop the fight against the newly-enacted law. Just because Black was personally blocked from visiting the website, didn't mean others were.
Instead, Black created a shortcut that not only others' enabled access to the form, but allows people to submit tips on a revolving basis with little to no downtown between them – further flooding the system.
On Thursday, a different TikTok user, travelingnurse, shared a video saying she had sent in 742 fake tips to the whistleblower site, with each inaccurately citing that Texas' governor Greg Abbott had gotten numerous abortions.
The antics seem to have been successful.
Around 8 PM on Friday night, Prolifewhistleblower.com had its public access to the site blocked.
"Exceeded the maximum global requests per minute for crawlers or humans," it read.
Texas Right To Life rebutted on their website: "Pro-abortion advocates tried for over a week to overwhelm the website with traffic and fake tips. When they failed, keyboard warriors harassed GoDaddy to take down our site."
Hosting platform GoDaddy said the website had violated its terms of service, but neglected to specify how.
Website organizers assured they were working to get the site restored, as it remained down on Saturday.
It's a win for pro-choicers, for now.
Cover photo: Collage: Screenshot / TikTok / 0liviajulianna & travelingnurse