The most memorable TikTok trends of 2022
As 2022 comes to a close, it's time to reflect on all the iconic moments brought to us by the most chaotic corner of the internet: TikTok.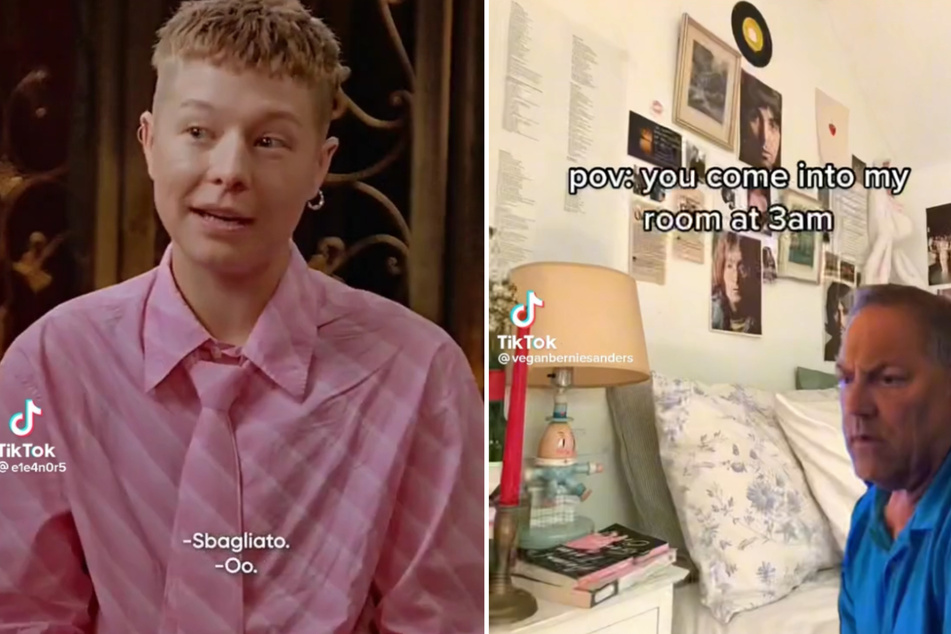 There's really never a dull moment on the platform, and the already-iconic trends of the year prove just that.
This year's viral TikTok moments covered everything from an unexpected crossover between Taylor Swift and a World Cup legend to fan edits that became so popular, they were confused with the actual TV show.
TikTok is certainly not going anywhere in 2023, so let's take a stroll down memory lane before these trends are lost to the ceaseless cycle of viral fame.
Permanently altered brain chemistry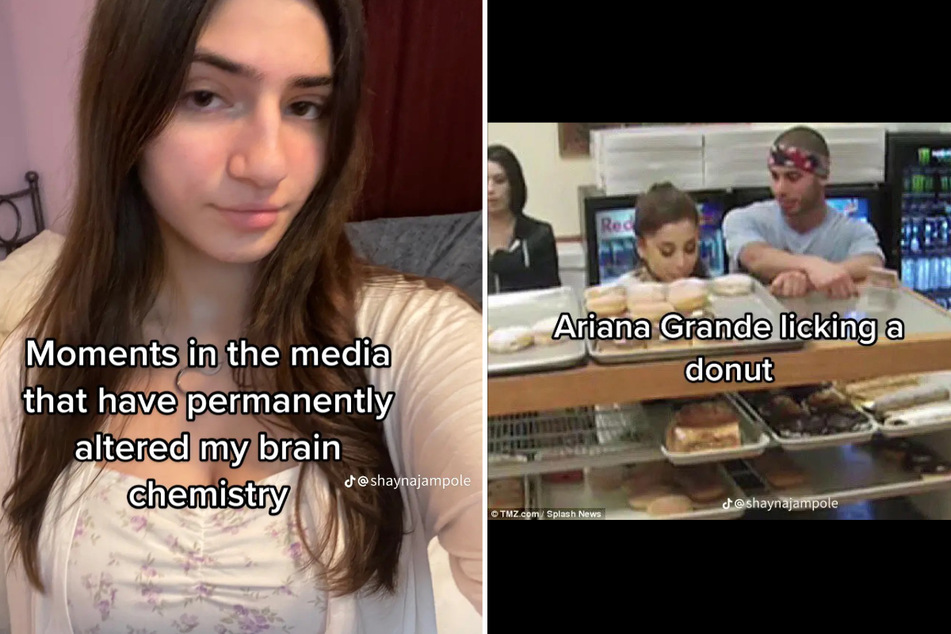 An eerie, stripped-down version of Cardigan by Taylor Swift provides the audio background for this 2022 trend in which creators recount specific moments that permanently altered their brain chemistry.

Some of the most iconic iterations include "Internet drama moments that permanently altered my brain chemistry," which includes moments such as the infamous "Bye Sister" scandal and Tanacon, and "American political moments that are burned into my brain, which included President Joe Biden's cameo on Parks and Recreation and the cursed Four Seasons Landscaping press conference.
The trend uses TikTok's slideshow feature, which allows creators to share a series of photos that the viewer can scroll through while the audio plays.
"Negroni...sbagliato...with prosecco in it"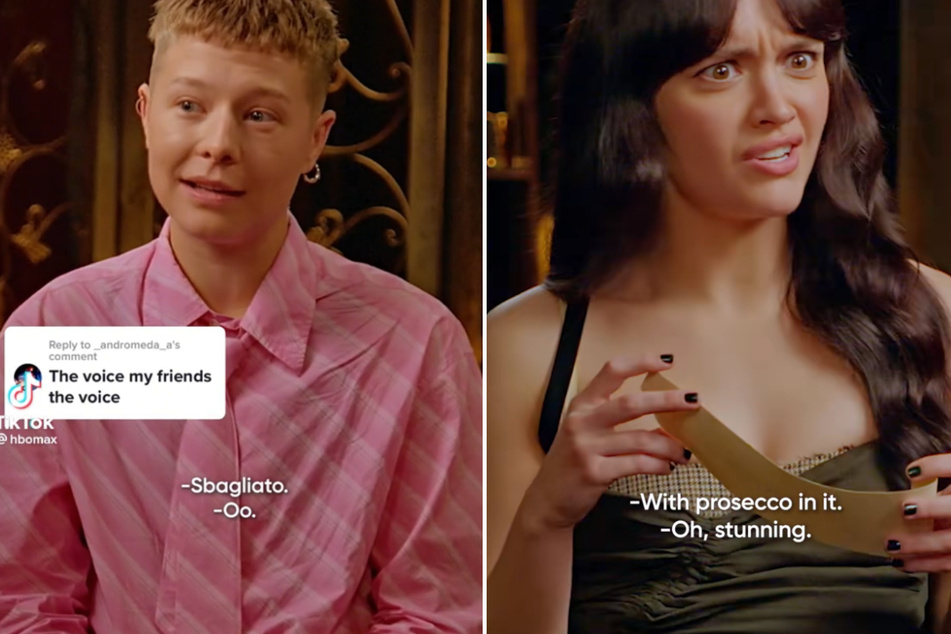 It was the TikTok that launched a thousand cocktail orders.
HBO Max shared a snippet of an interview featuring House of the Dragon stars Olivia Cooke and Emma D'Arcy in which the pair discuss their drinks of choice.
"Negroni...sbagliato...with prosecco in it," D'Arcy answers. Cooke applauds their choice with an eloquent exclamation: "Oh, stunning!"
TikTokers couldn't get enough of D'Arcy's pronunciation of the drink, and the audio was used in thousands of original videos where users ask different questions and line up their answers with the timing of the audio.
Naturally, the trending sound also led to a surge in popularity for the drink order at bars everywhere.
Roger Cleye, cover extraordinaire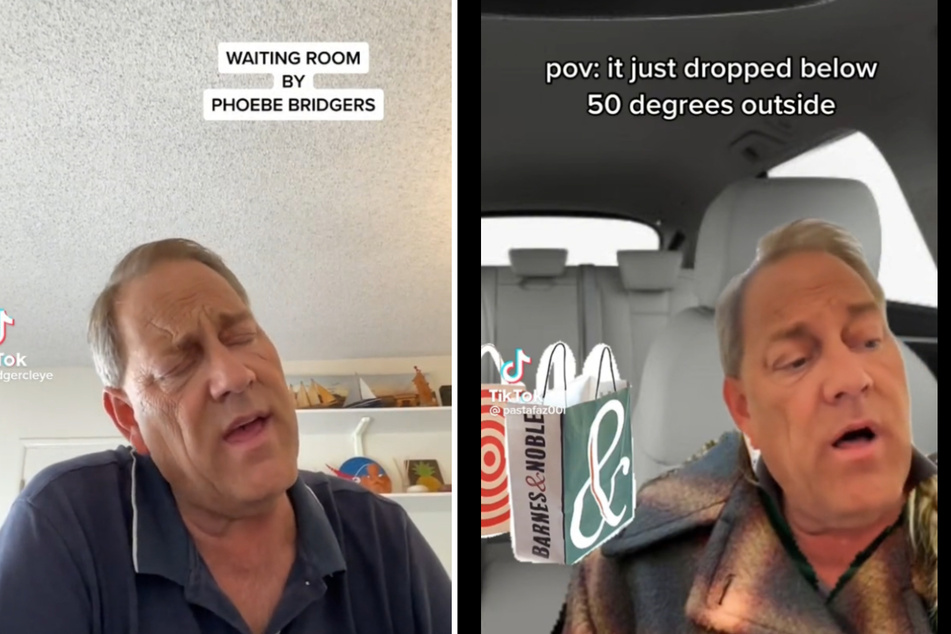 Roger Cleye took TikTok by storm this year with his short-but-sweet covers of various songs. From Taylor Swift to David Guetta, there's nothing he can't do.
After Cleye's videos went viral, creators began incorporating clips of his covers into their own edits.
These videos typically used a "POV" description such as "POV: you come into my room at 3 am" alongside a clip of Cleye edited into the backdrop with other photoshopped insertions.
The trend launched a flood of creative videos that were, at times, painfully relatable.
"Chrissy, wake up!"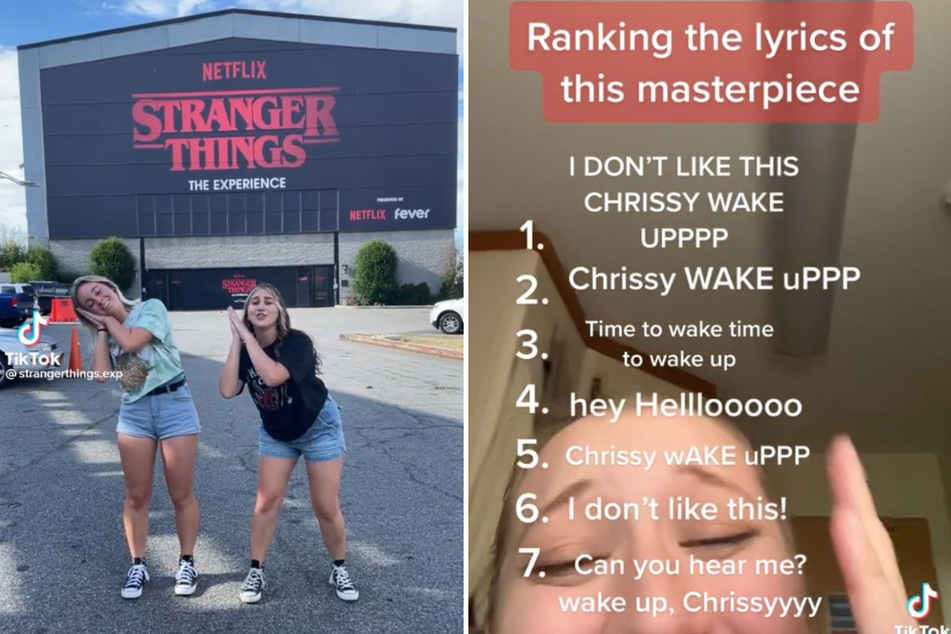 The fourth season of Stranger Things made waves all over social media, and TikTok had a field day with some seriously clever trends inspired by the new episodes.
The platform's favorite moment came courtesy of season 4 newcomer, Eddie Munson.
In the first episode, Eddie frantically begs cheerleader Chrissy to wake up after she falls under the spell of the villain Vecna.
"Chrissy, wake up! I don't like this!" he yells.
Eddie's pleading was then used in a surprisingly catchy musical remix, which soon became a viral audio on TikTok and raked up over 26 million streams on Spotify.
Celebrity Death Pranks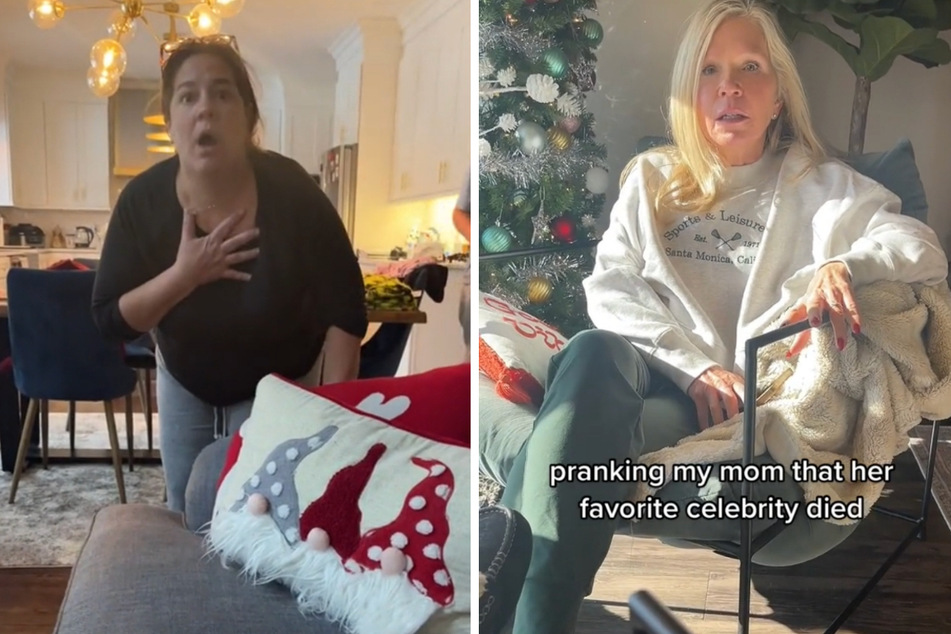 Closing out 2022 is one rather bizarre but equally hilarious trend.
As families gathered for the holidays, social media-savvy kids took the opportunity to play a prank on their parents.
In these viral videos, the prankster gasps dramatically and announces the fake death of their family member's favorite celebrity.
The false breaking news elicited some seriously climactic reactions of complete panic and disbelief, much to the pleasure of the viewers.
Happy New Year, TikTokers!
Cover photo: collage: screenshot/TikTok/@e1e4n0r5 & @veganberniesanders