Alamo Drafthouse workers at Austin flagship unionize
Austin, Texas – Workers at the Alamo Drafthouse Cinema's flagship location have formed a union, one management is declining to recognize.
Employees at the Alamo Drafthouse on South Lamar Boulevard in Austin have officially unionized with help from Industrial Workers of the World (IWW), a labor organization representing over 9,000 workers across the US.
In a press release published on Monday, IWW stated that the new union, called Drafthouse United (DU), was "excited to begin good faith negotiations with Drafthouse management to address workers' concerns."
According to the release, some of the employees' top requests included increasing wages and benefits, paid sick leave, transparency regarding Covid-19 policies, and fixing long-established building maintenance issues.
On Thursday, a member of DU, who asked to remain anonymous, told TAG24 that Drafthouse management, "Is continuing to decline to recognize our organization."
They added that the initial petition was sent to management on February 7, and included a list of suggestions for "improving working conditions and quality of life for all employees."
According to this member, the only thing management said regarding their request for "voluntary recognition" was that they were "not in a position to appropriately respond" due to the fact the request came from DU's official email address, rather than a singular employee.
Additionally, employees were reminded that management prefers to "connect" with teams via all-staff meetings, adding that employees could bring their questions directly to the Drafthouse's Vice President of Operations, David Fortson.
DU told TAG24 they had yet to accept or decline the invitation to speak with Fortson, "as we would prefer that management voluntarily recognize our organization first."

Drafthouse employees stress the importance of transparency
Though workers have called for better wages and a benefits package of sorts, it seems a bulk of the beef they have involves the lack of communication and transparency from leadership.

In an open letter posted on DU's website, Drafthouse employee Zach Corpstein noted that after re-opening the cinema amid the ongoing pandemic, there were numerous health and safety protocols in place.
These included things like mask and glove use by employees, mobile ordering, serving food on to-go plates to limit contact, and implementing "buffer" seating.
According to the letter, management physically removed certain sets of seats from theaters, creating a "buffer" to ensure guests were a safe distance from one another, and to limit the number of people at screenings.
However, Corpstein noted that "as time went on, we saw gradual changes coming from corporate," such as no longer requiring mask use, glove use, or mobile ordering.
Next, management eliminated buffer seating – something guests and employees seemed to favor amid a global pandemic – without any warning.
"The seats were re-installed in theaters overnight (badly, in some cases). Guests complained about this lack of transparency – employees, too," Corpstein wrote.
Drafthouse United garners political support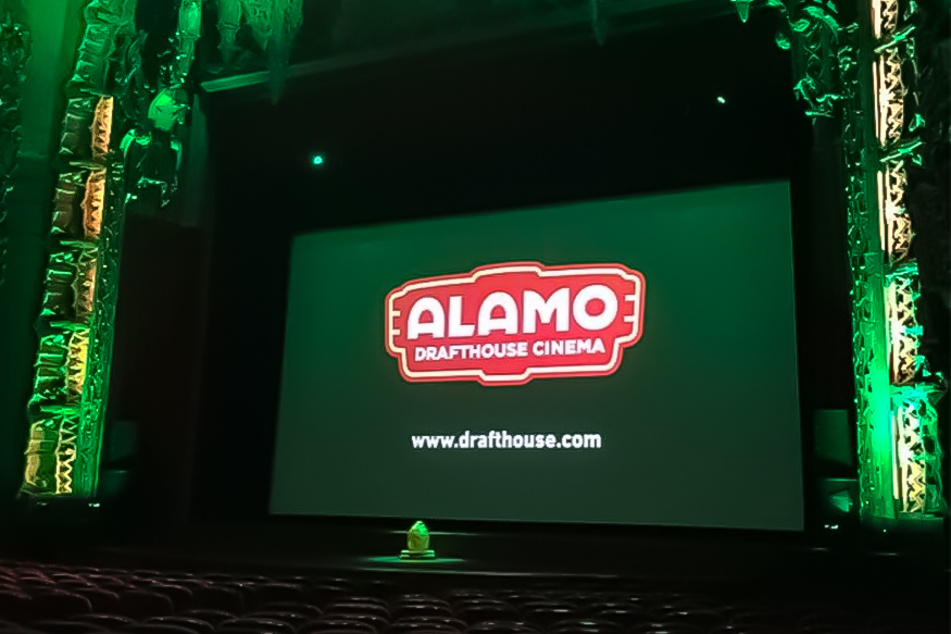 Instead of listening to the concerns of employees and paying customers, Corpstein said corporate sent a company-wide email stating, "It is extremely important that we send the message to our guests and our studio partners that we are here and committed to the success of the industry."
With this move, it feels like Drafthouse management doubled down on the idea of putting profit over people – even those who pay to spend hours at the cinema.
Alamo Drafthouse's management did not immediately respond to TAG24's request to comment.
While leadership might not be on board with Drafthouse employees unionizing, they have another power player in their corner with former city council member and congressional hopeful, Greg Casar.
Following the announcement that employees had unionized, Casar tweeted out a message of support, writing, "Let's go, Drafthouse United! Solidarity with these workers."
This is a developing story.
Cover photo: Screenshot/Instagram/drafthouseaustin