Bans Off Our Bodies: How to get in on the day of action for abortion rights
On Saturday, May 14, Americans will hit the streets for reproductive justice in major protests planned across the US. Here's what to know before you go.
What's it all about?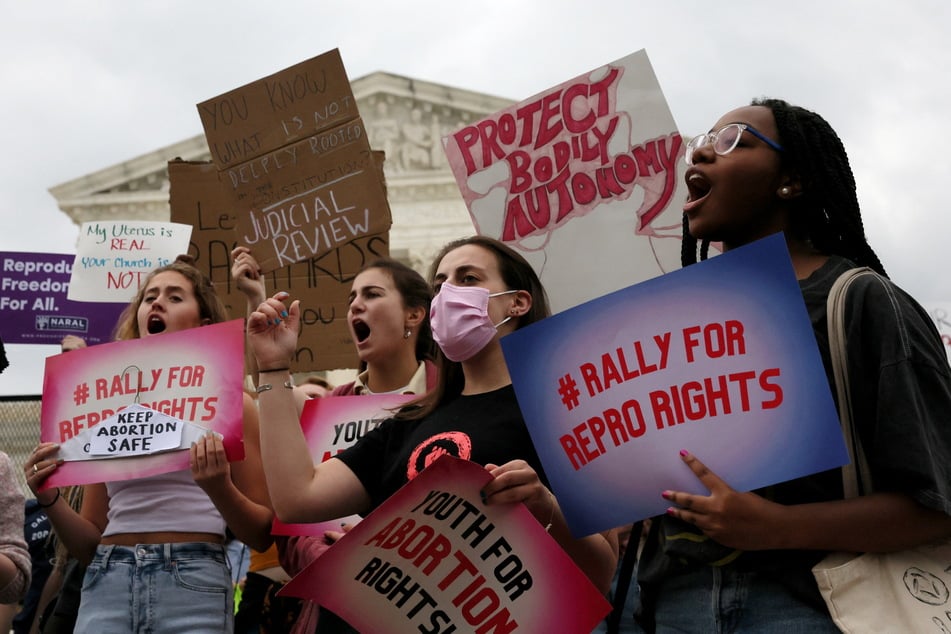 Reproductive freedom activists have planned a massive day of protests in response to a draft Supreme Court opinion that was leaked earlier this month.
The text shows conservative justices' intent to overturn Roe v. Wade.
Roe was a 1973 Supreme Court decision that effectively guaranteed the right to abortion up to fetal viability, which occurs around 23-24 weeks into a pregnancy.
But many Republican-led states have passed new laws that try to undermine abortion access, with some set to take effect if Roe falls.
The draft opinion is not a final decision, but it is a deeply concerning indication of what may be to come.
With many Americans' health and right to choose on the line, activists are standing up and saying enough is enough.
Here's how you can get in on the #action, and creative ways to raise your voice IRL.
Where will the rallies be?
From New York to Austin to Los Angeles, there are numerous Bans Off Our Bodies rallies planned for May 14 across the US.
Want to join? Check out Planned Parenthood's website or NARAL's Mobilize channel to find a protest near you.
Can't make it in person? You can also sign up for a virtual rally on Saturday from 1:00-3:00 PM EST.
However you choose to participate, showing up and showing out for abortion rights is a great way to make a difference.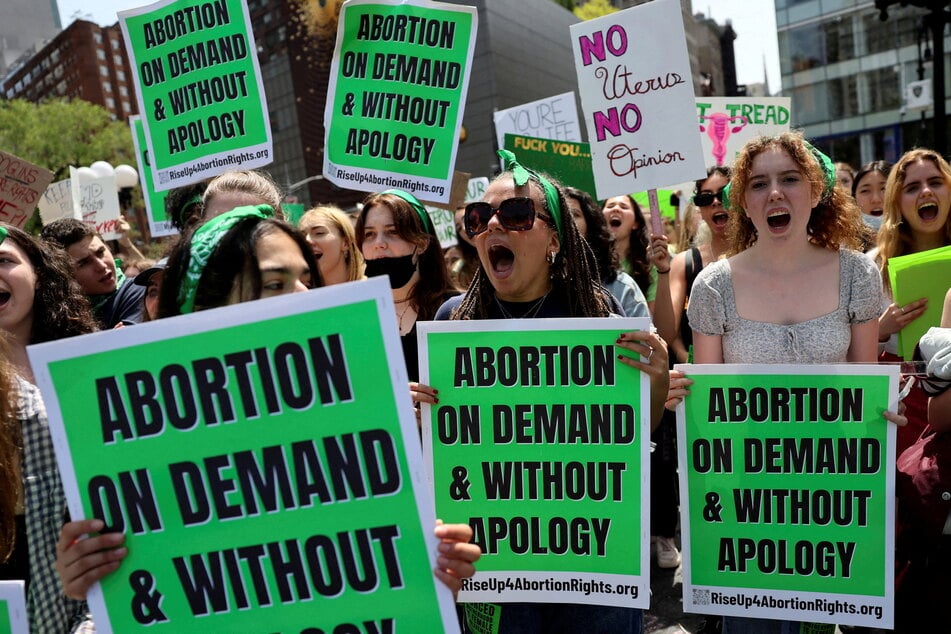 What do I need to participate?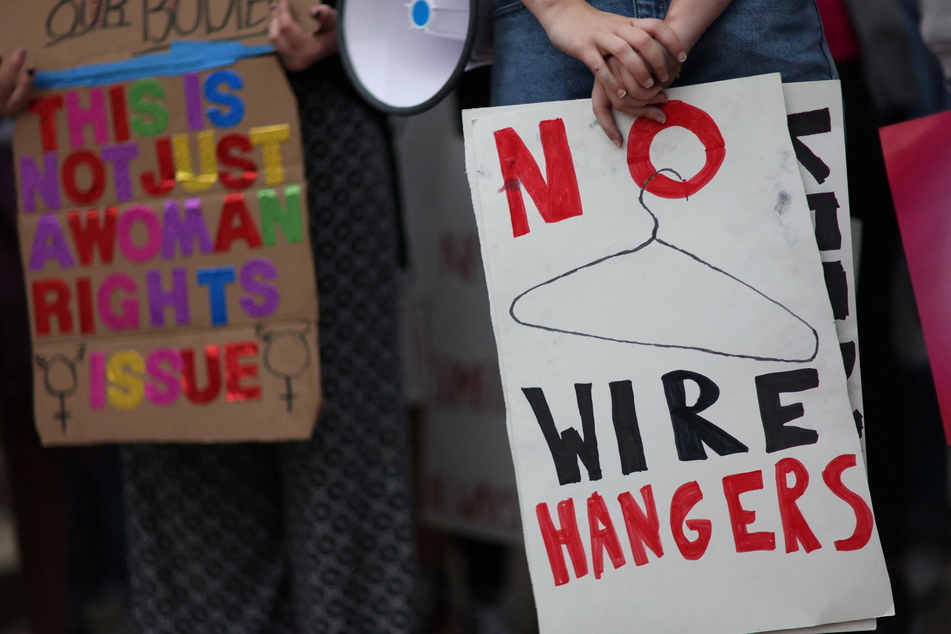 All you need to take part in a protest is yourself and your voice.
But if you want to amp things up, you could consider getting creative to show your solidarity.
Decorating a sign, wearing colorful clothing, and/or decking yourself out in body paint are fun ways to make a statement.
Plus, they make for great pictures on social media to amplify the message. Be sure to throw in a few hashtags like #BansOffOurBodies or #GenZForChoice.
Bring a few friends along to make it a party – or be adventurous and go alone.
Either way, you're sure to get inspired and meet some new faces while you're there who are equally fighting for the future.
Whether you're a dedicated protest-goer or Saturday will be your first time, don't miss out on this national day of action for reproductive freedom.
Cover photo: REUTERS