Bans Off Our Bodies: Thousands march across the US in support of abortion rights
New York, New York - Women's rights activists gathered in their thousands all over the country on Saturday to hold "Bans Off Our Bodies" protests as the US Supreme Court appears poised to overturn Roe v. Wade, the landmark 1973 decision legalizing abortion nationwide.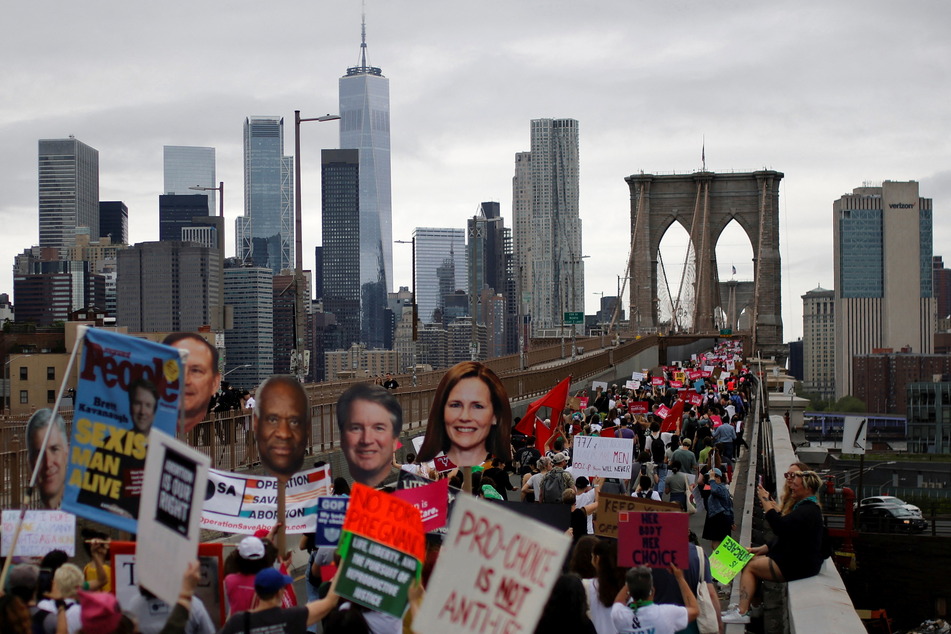 As People reported, protesters marched across the Brooklyn bridge all the way to lower Manhattan in huge numbers, kicking off a "summer of rage" in response to the threat to safe and legal abortion.
In LA, a rally organized by the Women's March Foundation started at 10 AM and featured appearances from Mayor Eric Garcetti, Senator Alex Padilla, and Representatives Karen Bass and Maxine Waters.

Donna Troy Wangler was among the few women gathered at the LA City Hall rally who wasn't toting a sign proclaiming her views. But the Inland Empire high school teacher had a poignant story to share about her daughter Lauren, who was born with Down's syndrome and was six years old when she died.
"Some people seem to think it's a snap for moms like [me] to have an abortion," Wangler said. "I decided to keep my child – and that was a traumatic load to carry. But gosh, the love we shared changed my life forever."
Holding up her cellphone, she gushed, "Here's a photo of Lauren. Look how proud of herself she is!"
"So, I'm here today," added Wangler (53), "because I want the world to know that abortion is a woman's choice. No one else's."
The rallies were among hundreds taking place across the US, including in San Francisco, San Diego, Washington DC, Chicago, and Austin, Texas.
Majority of Americans support abortion rights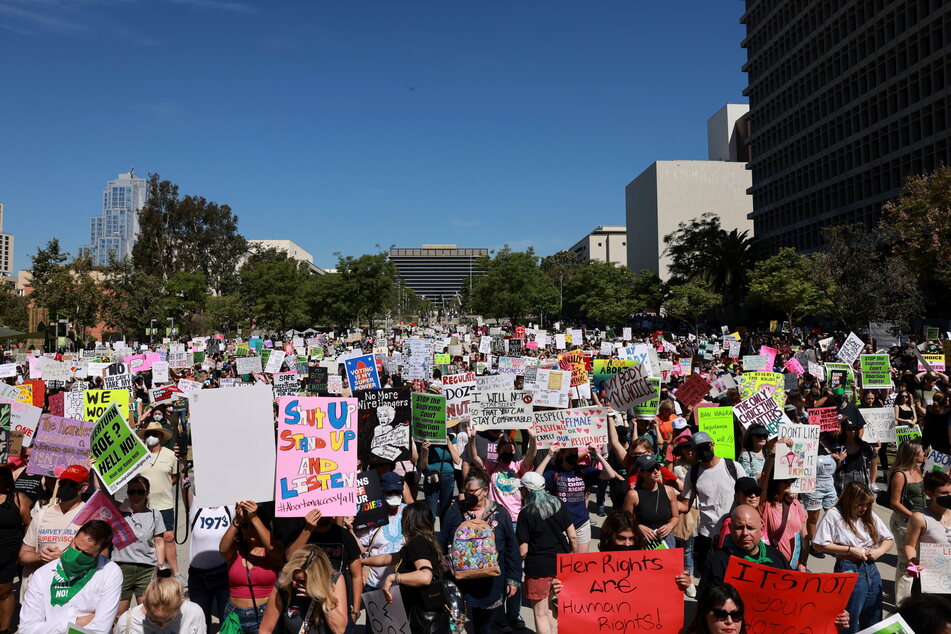 The demonstrations come after Politico reported May 2 that a draft opinion written by Justice Samuel Alito indicated a majority of the court would vote to overturn Roe v. Wade, reversing its recognition of women's constitutional right to access safe and legal abortions.
The Supreme Court has confirmed the authenticity of the draft but said that the decision is not yet final. At least 26 states are expected to ban abortion if the precedent falls.
The court, which has a 6-3 conservative majority, could issue a final opinion in late June or early July.
Most Americans support some form of abortion rights. A major survey of 10,441 Americans by the Pew Research Center, conducted in March and released earlier this month, found 61% of Americans said abortion should be legal all (19%) or most (42%) of the time.
On the other side, just 8% said abortion should be illegal in all cases, while another 29% said it should be illegal in most cases or with only a few exceptions. Those results are consistent with a host of other surveys of opinion regarding abortion.
Cover photo: REUTERS