Double Trouble: The Yes Men pass their pranks to a new generation of activists
New York, New York - The Yes Men co-founders Andy Bichlbaum and Mike Bonanno have been adding entertainment to activism with impressive stunts for 24 years. Now, they've started sharing their hard-earned secrets and tips to help younger activist groups blossom.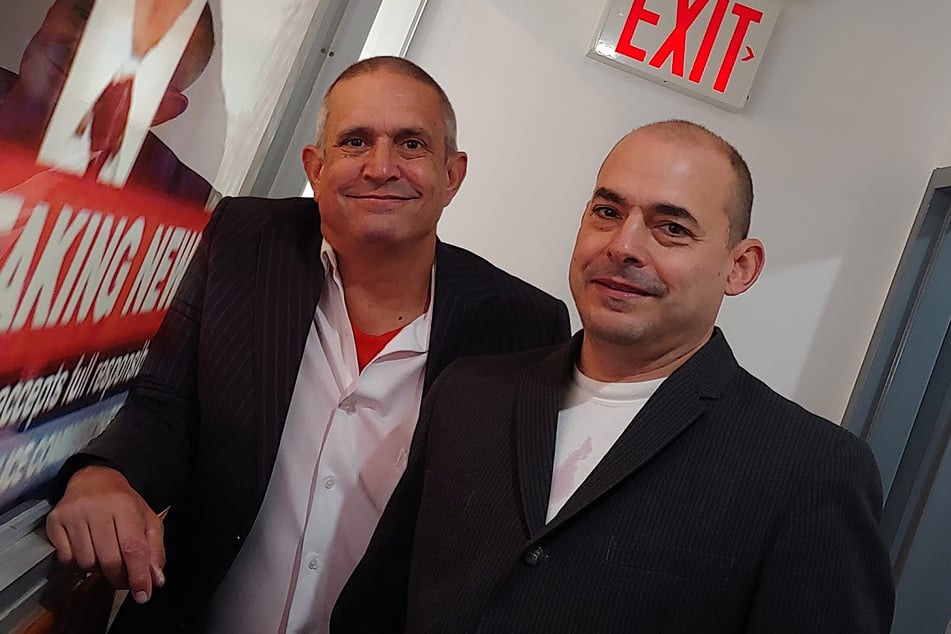 The Yes Men refer to themselves as "laughtivists."
If you check out the stunts they've pulled, like teaming up with Glaswegian climate activists at the UN COP26 climate conference in November, you'll find an impressive history of eye-opening efforts that also give you a chuckle.
"We play tricks on bad entities in order to expose them to the public, or play tricks to bring forth information," the duo explained of their shenanigans.

But their actions aren't just hilarity at others' expense. The Yes Men make a point of not keeping people in the dark for too long.
The twosome let TAG24 in on the joke, and revealed that the goal of each of their ploys is to have an "ah-hah" moment – when you understand the motivation behind the mayhem.
"Everything we've ever done is just playing essentially kindhearted tricks on people," they told TAG24. "We want to destroy our opponents for sure, but we don't want to fool a whole bunch of regular people into doing something they would otherwise not do."
It isn't easy to know if one protest action is the next domino piece that could help change the world, which is something Bichlbaum is brutally honest with himself about. Despite admitting that the results of the group's schemes are hard to evaluate, staying optimistic is key to what they do – and one of the things that keeps them going.
"Maybe people got something we don't see out of it," Bichlbaum said. "Maybe they got a cheer out of it, maybe they were amused."
Maybe its a much needed dose of double trouble.
Coaching and motivating the next pranksters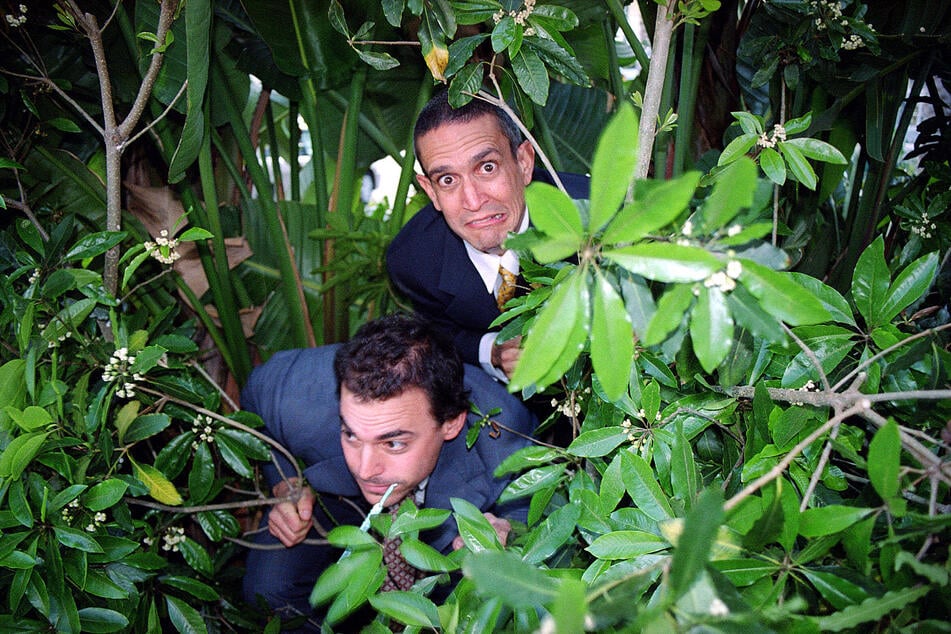 Recently, the two-man show has been shifting their priorities to help other activist groups by sharing the experiences they have gathered over the last two decades.

Switch4Good, a dairy alternative nonprofit that spoofed Starbucks this week, is just one of the groups The Yes Men have helped to refine their protest work, with more to come.
"Since 2009, we started thinking about it like, 'Oh, we should really focus on this. This is more sustainable work with organizations.' And so we've been doing that since then, sometimes on a bigger scale and sometimes really getting involved heavily in the projects and kind of like almost running them," Bichlbaum said.
The Yes Men's website also includes a useful list of lessons they've "rediscovered," which are a must-read for people new to activism.
"Here's a bunch of tricks that are really fun, and they're not that hard," the jokesters said. "It's up to anybody to discover them, rediscover them. We rediscovered them; we didn't invent them."
The lessons can help newer activists avoid pitfalls and improve their projects, but also stay motivated. It's given The Yes Men a new niche role as motivators and mentors.
"Now we're just going to coach," Bichlbaum said. "If it works, it works – and hopefully it does – but that's going to be the way [we] bring the most benefit to people."
For now, the pair still have plenty of energy to keep going.
"There's a good likelihood we'll hit on something [huge]," they explained – like Switch4Good's recent action against Starbucks.
The chase is exactly what inspires The Yes Men's strategy to stay motivated as activists.
"[It's] being okay with not knowing what will happen," Bichlbaum said. "We just cannot know what works and what doesn't. And so that gives hope."
And passes on plenty of pranks as well.
Cover photo: The Yes Men