"Light at the end of the tunnel": Houston airport workers win path to $15 an hour!
Houston, Texas - Airport workers in Houston, Texas, saw a big victory in their fight for $15 as Mayor Sylvester Turner signed an executive order extending wage increases!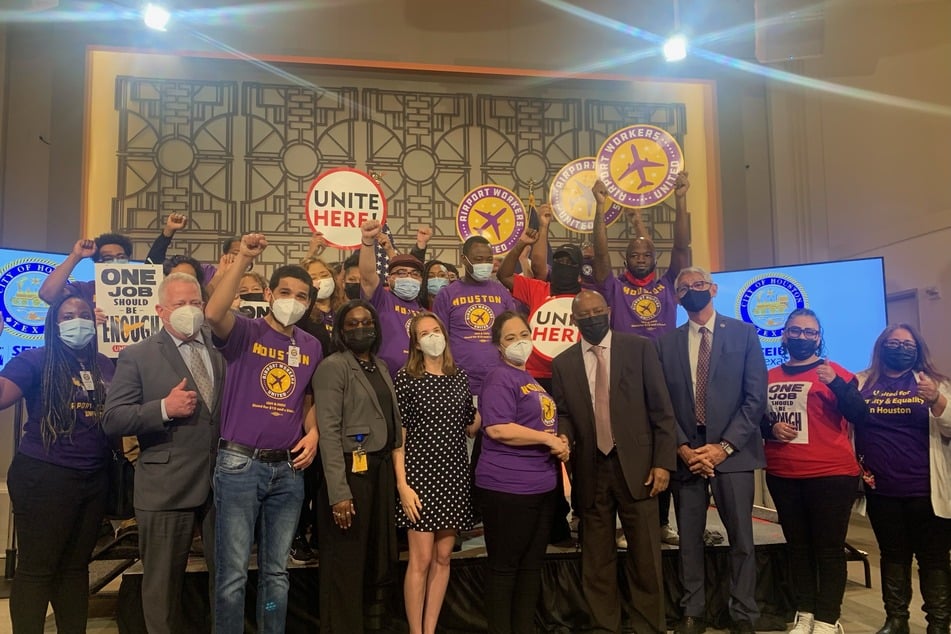 In November, Teresa McClatchie, an escalator guard at Houston's George Bush Intercontinental Airport (IAH), told TAG24 NEWS all about her and her colleagues' fight for better wages and benefits, a struggle going back to 2018.
Over the past months, they have been demanding $15 an hour while also trying to unionize workers at IAH.
Their efforts paid off on Wednesday when the City of Houston came to a big decision.
"Today, I am proud to announce that I will be signing a new executive order that will create a path to raising the minimum wage to $15 an hour for thousands of Houston airport workers by 2023," Mayor Sylvester Turner said in a press conference.
Turner previously signed an executive order that would raise the minimum wage for airport workers from $7.25 to $12 an hour by 2021.
He also said the minimum wage for janitors, security workers, and city employees will raise to $15 an hour by December 2022.
Airport workers celebrate the victory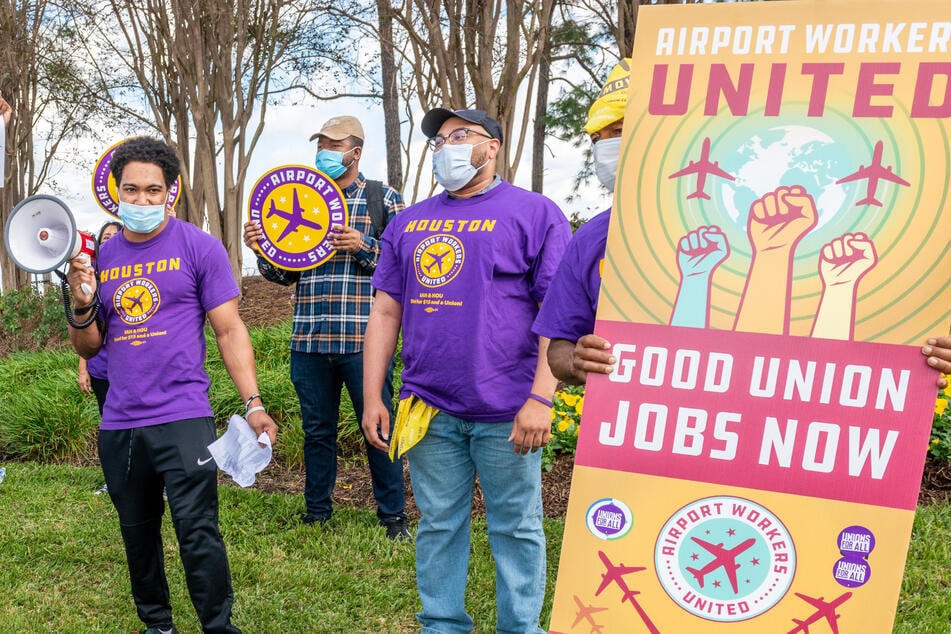 Houston airport workers celebrated the victory during Monday's press conference.
"Poverty pay was the norm before we began working together as a union," McClatchie said.
She and many of her colleagues love their job at the airport because it allows them to interact with many people, but often current wages aren't enough to cover rent, transportation, childcare, and other costs.
"This is a monumental, monumental thing for us," McClatchie said. "It gives me great joy and great passion to be one of the frontline workers risking our lives – our health – to make sure that the airport is running smooth."
She described Monday's decision as essential "for renewing our faith in this community, for recognizing that we are essential and that we are deserving of $15 an hour and a union."
"There is now light at the end of the tunnel," McClatchie added.

Cover photo: Screenshot/Twitter/Airport Workers United