New Yorkers rally outside Chuck Schumer's home to protest US funding for Israeli military
New York, New York - Hundreds of protesters gathered outside Senate Majority Leader Chuck Schumer's NYC home on Sunday to demand an end to US military funding for Israel.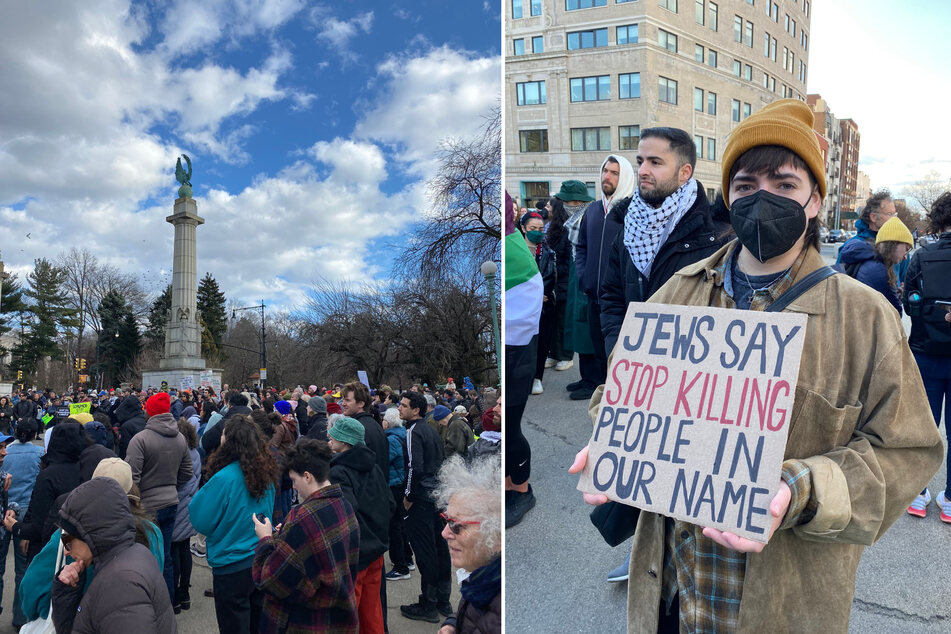 More than 500 demonstrators joined the rally at Grand Army Plaza, organized by Jewish Voice for Peace, to take a stand against Schumer's support for what Amnesty International has called Israel's apartheid regime.
The New York Democrat traveled to Israel in February and assured far-right Prime Minister Benjamin Netanyahu that his government has the US' "fullest support."
Schumer's embrace of Netanyahu comes amid a growing international outcry over Israel's treatment of Palestinians, including dozens of killings since the start of the year.
Just days after the US delegation visit, Israelis set the Palestinian town of Huwara on fire following the murder of two Israeli brothers.
The assault forms part of a disturbing pattern of Israeli settler attacks on Palestinians, with the United Nations reporting more than 850 such incidents in 2022 alone.
New York protesters demand an end to US military aid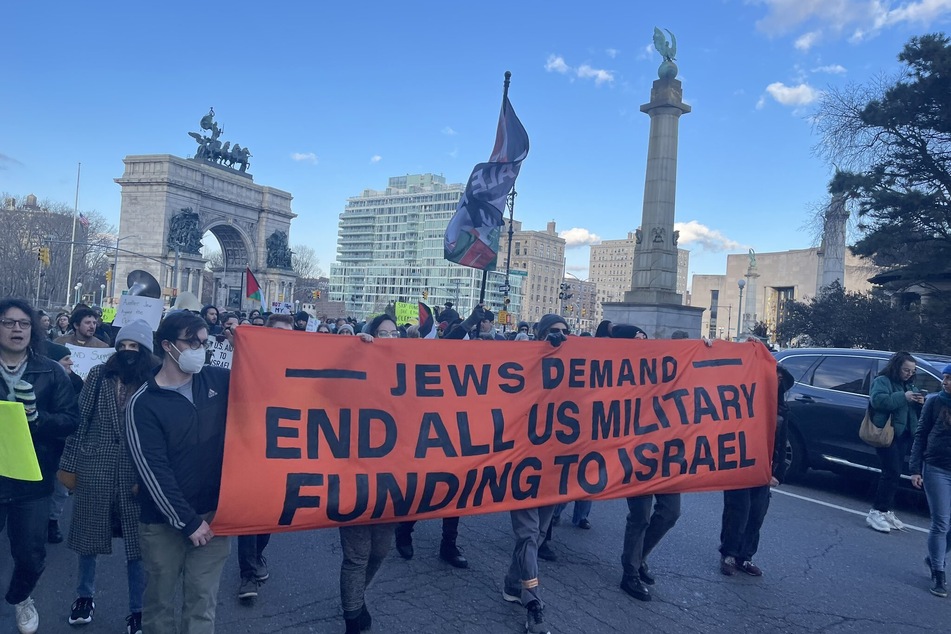 New York protesters on Sunday decried American complicity in Israeli crimes against Palestinians, pointing to the billions of dollars the US government pours into the Israeli military each year.
The Palestinians receive no such military aid from the US.
"Every dollar of that $3.8 billion, it's killing Palestinians abroad, and it's killing Americans who can't afford health insurance," New York state Senator Jabari Brisport told the crowd.
"Every single one of those dollars, it's going to burning Palestinians in their homes and also letting the homeless freeze to death on the streets of America. It's killing Palestinian children, and it's letting American children die of malnutrition," he continued. "This is madness. We're killing ourselves."
"We're out here not to say we're going down to $3.7 [billion], $3.6 [billion]. Our number is zero because we cannot find peace until the Palestinians do."
In February, Senator Bernie Sanders announced he was considering introducing legislation that would make US funding for Israel conditional on compliance with international human rights law.
Cover photo: Screenshots/Twitter/jvpliveNY