New York's excluded workers are on the march for economic protections
New York, New York - New York domestic workers, street vendors, deliveristas, and more are hitting the streets once again after the State Senate and Assembly failed to include resources for the Excluded Workers Fund in their recently released budgets.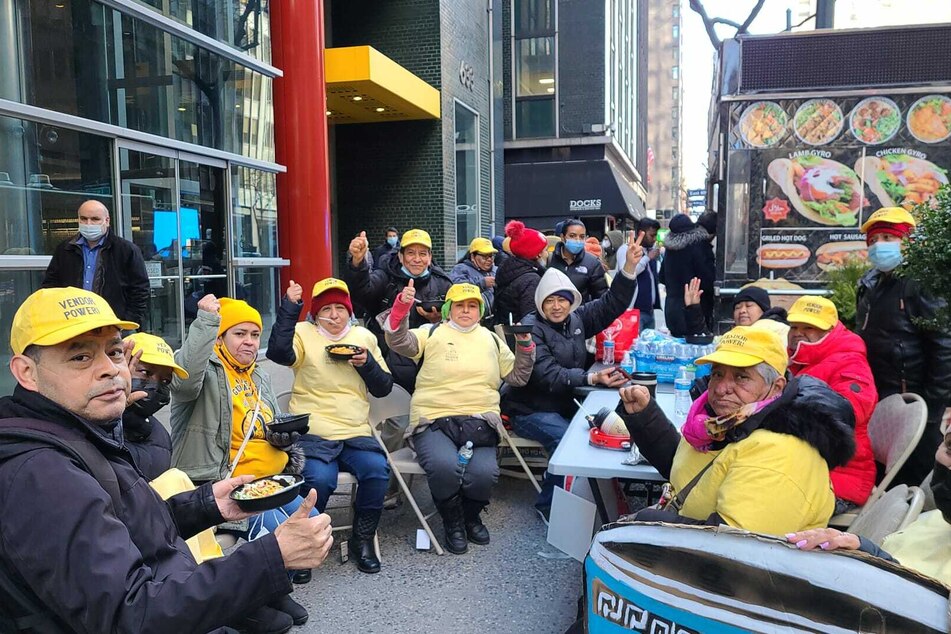 More than two years into the coronavirus pandemic, previously marginalized communities are still facing the brunt of unemployment and economic hardship.
New York created the Excluded Workers Fund to mitigate that damage by providing more than $2 billion to over 128,000 New Yorkers who did not qualify for other unemployment assistance options, in many cases due to their immigration status.
But many essential workers have been left in the lurch since that funding ran out. That's why they have been campaigning for an extension of the state's Excluded Workers Fund and permanent solutions to their struggles.
When Gov. Kathy Hochul and the state legislature left funds to expand the program out of their budgets, it became increasingly clear that the battle is far from over.
"For two years, New York's leaders have clapped for essential workers. We have held parades in their honor. We have put up statues," the Fund Excluded Workers (FEW) Coalition said in a statement. "Yet hundreds of thousands of essential workers who lost work during the pandemic have been left to fend for themselves without a single penny of assistance from the state."
The numbers are not insignificant. Advocates say there are still around 175,000 workers who are eligible under the original program, but an estimated 75,000 were denied simply because the fund ran out of money.
While the FEW Coalition praised the state legislature's decision to include funding for Coverage for All in their budgets, they said "New York does not have to choose between healthcare and unemployment protections," urging lawmakers to prioritize both.
Street vendors and other workers demand recognition
Essential workers aren't sitting by idly as their means of livelihood hangs in the balance.
Street vendors took to the streets on Monday, setting up food stands outside Hochul's New York City office. Their 24-hour, overnight protest called for the decriminalization of street vending.
Protesters say they have provided essential services to New Yorkers during the pandemic but have long lacked formal economic protections, including licenses and permits to sell their goods and access to unemployment assistance.
They added that the failure to extend the Excluded Workers Fund is all the more unacceptable given other projects that are expected to receive significant funding.
In particular, advocates have called out Hochul's reported agreement to provide nearly $1 billion toward a new stadium for the Buffalo Bills NFL team – the most public money ever spent on a US stadium.
As street vendors camped out Monday night in protest, more workers from other industries joined their ranks on March 15 in preparation for a 150-mile trek to the State Capitol in Albany to raise awareness around their collective struggle.
"Our state has what it takes to care for all New Yorkers. We just need the will," the FEW Coalition insisted.
Cover photo: Screenshot/Twitter/StreetVendorProject