Roe v. Wade: Jane's Revenge labeled a terrorist group by Meta
Amherst, New York - Since Roe v. Wade was overturned, the nation has been sent into a tailspin. Activist group Jane's Organization has been taking aim at anti-abortion clinics, while Meta has also acted quickly to label the group a "terrorist organization."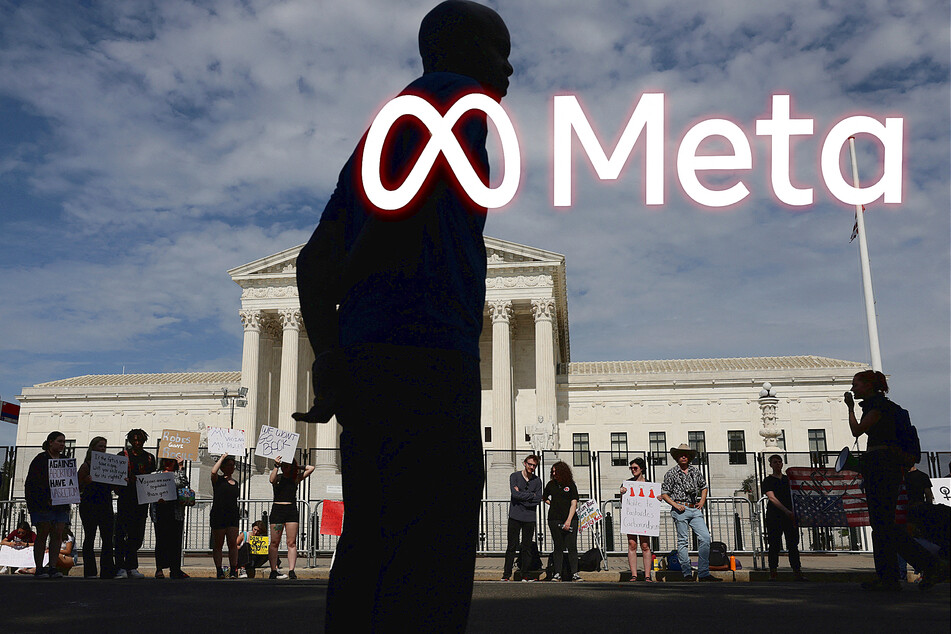 The pro-abortion group Jane's Revenge was formed last month after a leaked draft opinion from the Supreme Court said it would vote to overturn Roe v. Wade, federally removing the right to an abortion.
Since then, the organization has carried out sometimes violent attacks on anti-abortion clinics and made their rage over the attack on women's reproductive rights known with paint, fire, graffiti, and the crunch of broken glass.
Meta has now stepped in and labeled Jane's Revenge as a "terrorist organization," per internal documents seen by The Intercept.
Now, anyone who talks about the group's activities, or the group itself, is subject to the tech giant's most strict policies.
A June 25 Meta memo called Jane's Revenge "a far-left extremist group that has claimed responsibility on its website for an attack against an anti-abortion group's office in Madison, Wisconsin in May 2022. The group is responsible for multiple arson and vandalism attacks on pro-life institutions."
That means that the group is now under the same restrictions on Facebook as the Islamic State, Hitler, and other highly restricted groups or people.
Jane's Revenge promises more to come
Jane's Revenge has promised more actions and attacks targeting anti-choice abortion clinics, according to its mission statement, shared anonymously with a Bellingcat reporter and seen by JournalStar.
It was also a warning that its May vandalism on a Madison, Wisconsin anti-choice clinic was just the beginning.
"We demand the disbanding of all anti-choice establishments, fake clinics, and violent anti-choice groups within the next 30 days," it read.
A news aggregator connected to the activist group also featured a fresh mission statement from June 25, saying the previous notices went unheeded, so now more actions will follow – without any warning.
"From here forward, any anti-choice group who closes their doors, and stops operating will no longer be a target. But until you do, it's open season, and we know where your operations are. The infrastructure of the enslavers will not survive."
Jane's Revenge heightens the debate on violent vs. non-violent protest
There is evidence that shows that violent protest is less effective than keeping it peaceful.
UC Davis law professor Mary Ziegler pointed out to The Guardian that violent actions can even have a "chilling effect," making potential allies less likely to support a violent group's actions.
Ziegler said of violent protests: "If you have majority support for what you stand for, and the message you send is, 'Who cares, we're gonna go out and commit acts of violence,' that will probably also be counterproductive."
Right now, there is general support amongst at least 61% of Americans for abortion rights, even if Congress and the Supreme Court have failed to enact the will of the people.
Non-violent and violent groups alike, like Jane's Revenge, are pushing back against the all-out attack on women's reproductive rights.
Cover photo: Collage: REUTERS