Seattle Council Member Kshama Sawant gives big show of solidarity at Starbucks union rally
Seattle, Washington – Starbucks workers gained a big supporter in Seattle City Council Member Kshama Sawant at a Tuesday rally outside the company's headquarters.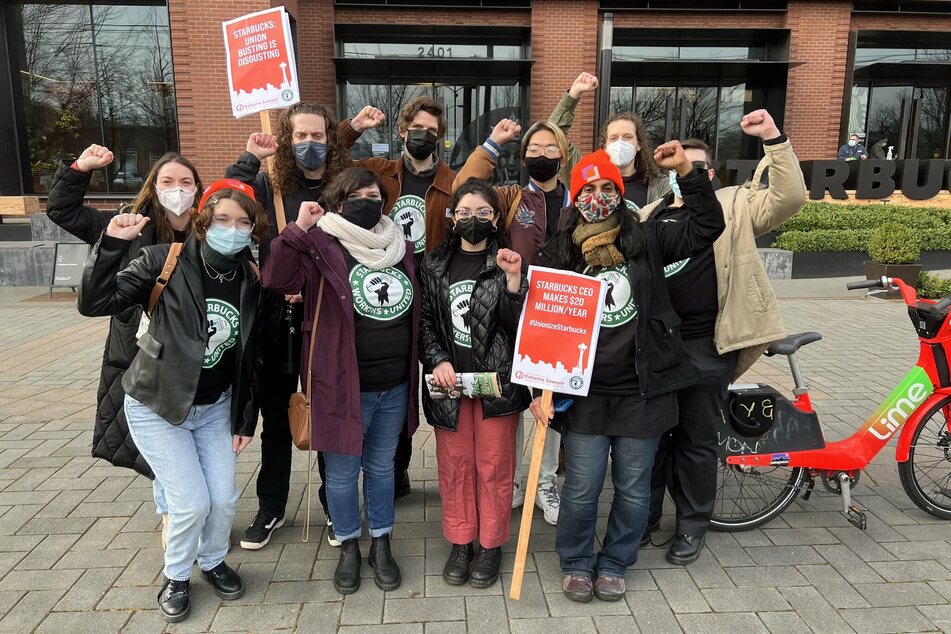 Sawant, the first-ever member of the Socialist Alternative party elected into office, joined workers from Seattle and around the country in front of Starbucks' headquarters, calling out corporate greed and urging the coffee company to recognize workers' right to unionize.
In December, baristas in Buffalo, New York, made history by winning Starbucks' first unionized store in the country.
The movement that started in Buffalo has since spread to many cities across the nation, including Starbucks' hometown of Seattle.
Workers have argued that unionizing will benefit the company as a whole as they seek to make improvements in seniority pay, staff scheduling, safety protocols, and more. Nevertheless, organizers have faced stiff crackdown from executives.
In response to Starbucks' union-busting, Sawant announced she is introducing a resolution to the Seattle City Council to make fellow members put some real force behind their words of support for baristas.
"By voting yes on the resolution, Seattle City Council members would take a stand with Starbucks workers rather than just saying woke things when they don't matter," she said. "Workers want to know: which side are you on, council members?"
Sawant also said she will be giving $10,000 from her Solidarity Fund to the baristas' organizing efforts, explaining that she only takes home an average worker's wage and donates the rest of her six-figure salary.
"It is extremely critical that we build on the success of Buffalo for a nationwide almighty battle to unionize and follow that up with a class-struggle-based approach to winning contracts," Sawant concluded.
The same day as the rally, two more Starbucks locations in Seattle announced they had filed union election petitions.
Cover photo: Screenshot/Twitter/SBWorkersUnited