Starbucks barista in Wilmington speaks out on corporate union-busting and workers' power
Wilmington, North Carolina - Starbucks workers in Wilmington are fighting back against corporate union-busting and anti-worker laws in their state in the effort to form a union. TAG24 NEWS spoke with an organizer on the ground about their campaign.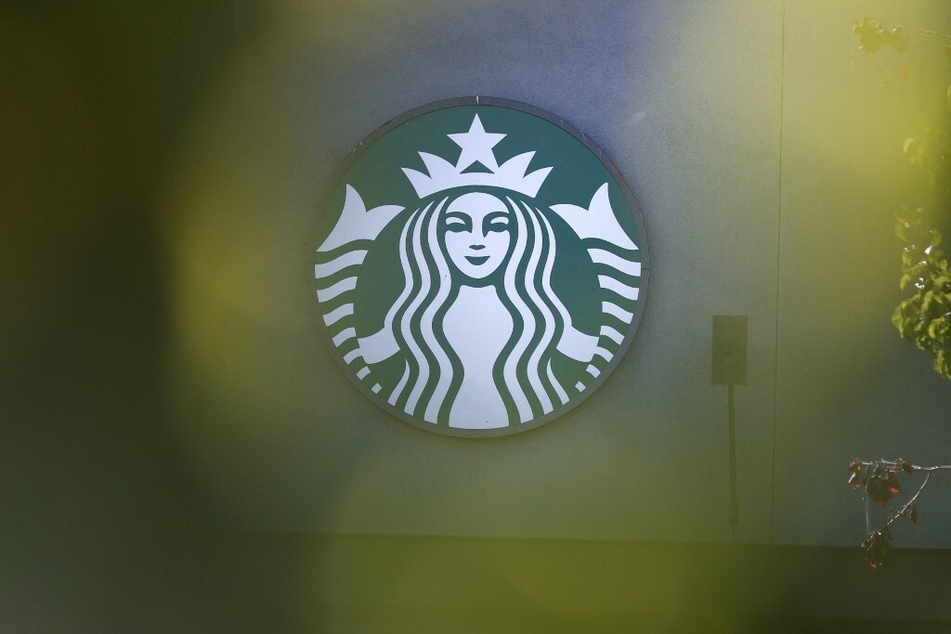 Chloe Baker, a college senior and Starbucks barista, started working for the coffee company in September 2021. Now, she is one of the organizers behind the union campaign at her store at Middle Sound Loop Road and Highway 17 in Wilmington.
A friend's recommendation and the friendly vibes with co-workers first drew her to the company. "It's a really fun job because I work with people relatively around my age, so we all get each other on top of getting each other at the job," she told TAG24 NEWS.
But while the sense of camaraderie with co-workers never wavered, conditions at the store began to take a turn for the worse.
Baristas in North Carolina had been repeatedly promised a starting salary of $15 an hour, but the company kept putting it off.
In the past couple of months, Starbucks has also been cutting baristas' hours in the district, in some cases by over half, which can have real consequences for workers trying to make a living. "I can't pay my rent off $12 an hour working 10 or 11 hours when I have availability for 25 to 30," Baker explained.
With hours slashed, some workers no longer meet the minimum requirements to qualify for the health care, mental health care, and tuition benefits they need. On top of that, supply shortages at the store have left baristas to deal with disappointed customers who can't get their favorite drink orders.
It soon became clear that something needed to change. After seeing other stores around the country win their elections, Baker decided to give unionizing a shot: "I was like, 'I'm just going to do it.' I reached out to some partners. One of them responded. It's been like that ever since."
Her store went public with their intent to unionize at the end of May.
Starbucks cracks down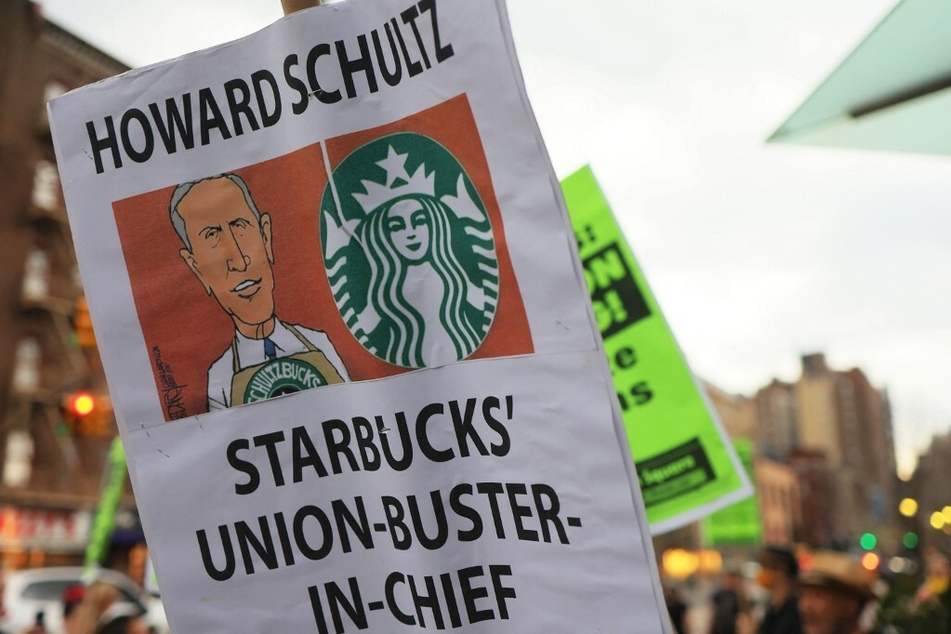 The corporate backlash to the union campaign was immediate.
Organizers met with their store manager before going public so she wouldn't be caught off guard. "Four hours later, anti-union signs were put up, and people were being questioned already," Baker said.
After they went public, the response grew even more "hot and heavy." Baker and her co-workers posted a Twitter thread of everything they went through in the first 24 hours after officially announcing their campaign.
Managers and other higher-ups descended on the store, taking down pro-union signs, pulling workers aside for one-on-ones, and spreading misinformation about the union campaign.
Baker described the company's response as "both shocking but also not shocking. We were surprised at how quickly and how strongly they were doing it, but also not because we've seen this at other stores."
On top of that, the union campaign in Wilmington is facing even more obstacles due to North Carolina's right-to-work laws, which make it harder for workers to form a union and engage in collective bargaining with their employer.
"The legislators who made the state a right-to-work state are pushing it because they don't want unions to hold power," Baker said. "They want corporate to hold power, and they want people with money and higher standing to hold power."
Starbucks workers are standing strong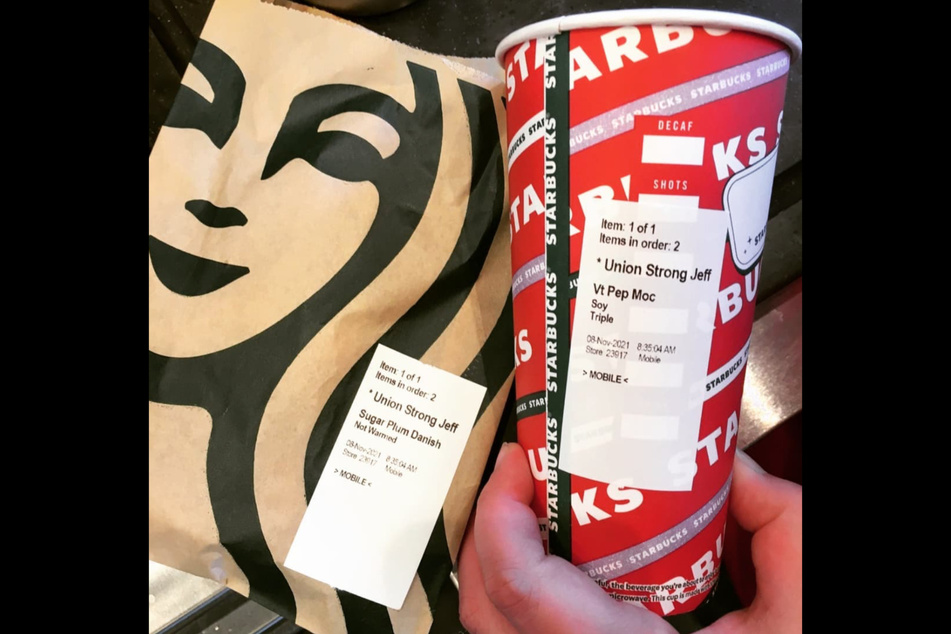 Starbucks' response to the union campaign is already having an impact on voters at the store, Baker said.
The district manager and store manager have implied that workers won't be able to get promotions to become shift supervisors or assistant store managers if they unionize their store.
Managers have also incorrectly told workers that if they vote "yes" to the union, they won't be able to transfer to other stores.
"It has definitely frightened some people, especially the kids who are going to college who love Starbucks and love their job," Baker noted.
Nevertheless, she said most of her colleagues are "holding steadfast" and have the information they need to see through Starbucks' union-busting.
"What I've been the happiest with and what's been the most rewarding is seeing how banded together everybody's been," Baker described. "While I think some people have been swayed, I think the majority of us have been prepared enough. We spent a couple of weeks preparing each other, and we're still preparing each other and supporting each other."
Now they're even making a game out of Starbucks' union-busting: "It's kind of funny to all of us that we can literally check off [the company's anti-union tactics] on a printed sheet from Starbucks Workers United."
The organizing committee is also staying focused on making sure people know the truth about the union: workers won't lose their jobs or benefits, will be able to transfer stores, and will have legal protections if any of their rights are violated.
Wilmington organizers are asking the public to support their store by offering words of encouragement or even ordering drinks under names like "Union Strong" and "Solidarity."
"That feels good to know that there are people who support us and want us to do something to protect ourselves and better advocate for ourselves," Baker insisted.
Cover photo: JUSTIN SULLIVAN / GETTY IMAGES NORTH AMERICA / Getty Images via AFP