Starbucks workers win big union victories in Virginia and Colorado!
Falls Church, Virginia - Starbucks workers in Superior, Colorado, and Falls Church, Virginia, celebrated big union wins after their votes were tallied on Friday.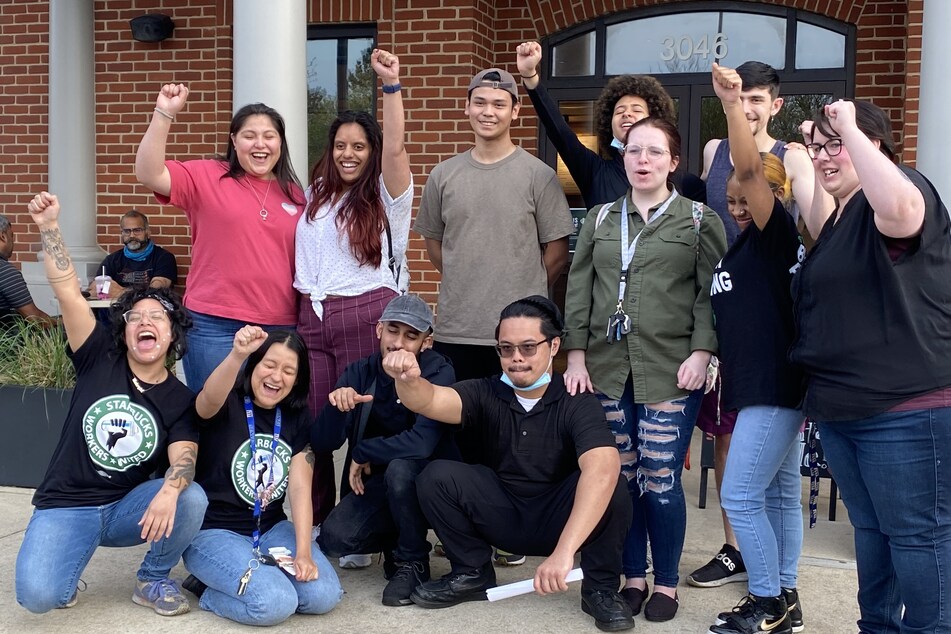 Two more Starbucks ballot counts ended with victories for workers, adding to organizing wave sweeping stores around the country.
Falls Church and Superior were the next cities to have their day in the sun as the National Labor Relations Board (NLRB) determined the results of their union elections.
The Gallows and Gatehouse location in Falls Church won 30-2, just days after five other Virginia locations in Richmond voted to unionize. They have now become the sixth unionized store in the state.
The Superior store at Coalton and Rock Creek Parkway also had a big day, with workers voting 12-2 in favor of unionization. There was one void ballot.
They became the first store in Colorado to unionize, but there's every chance they won't be the last, as five more locations in Denver and Colorado Springs are anticipating their upcoming tallies.
"I want to scream 'THANK YOU' from the bottom of my heart to everyone congratulating us on our win today, and for everyone who cheered us on and believed in us! Today has truly been a historical day, and one I'll remember forever," local barista Ashe Mullis tweeted.
"The future of labor in America is in our hands, and today proved to me that anyone, anywhere can make a change for the better," they continued.
"Here's to our new beginning, and to the incredible story we've yet to write."

Cover photo: Screenshot/Twitter/va_labor