Switch4Good's Dotsie Bausch talks activism, Starbucks, and fighting for dairy alternatives
Seattle, Washington - Dotsie Bausch is used to waging tough battles. As a professional cyclist, she rose to the top and won a silver medal for the US at the 2012 London Olympics. But her challenge as an activist and founder of Switch4Good is as daunting as it gets: taking on dietary injustice and winning.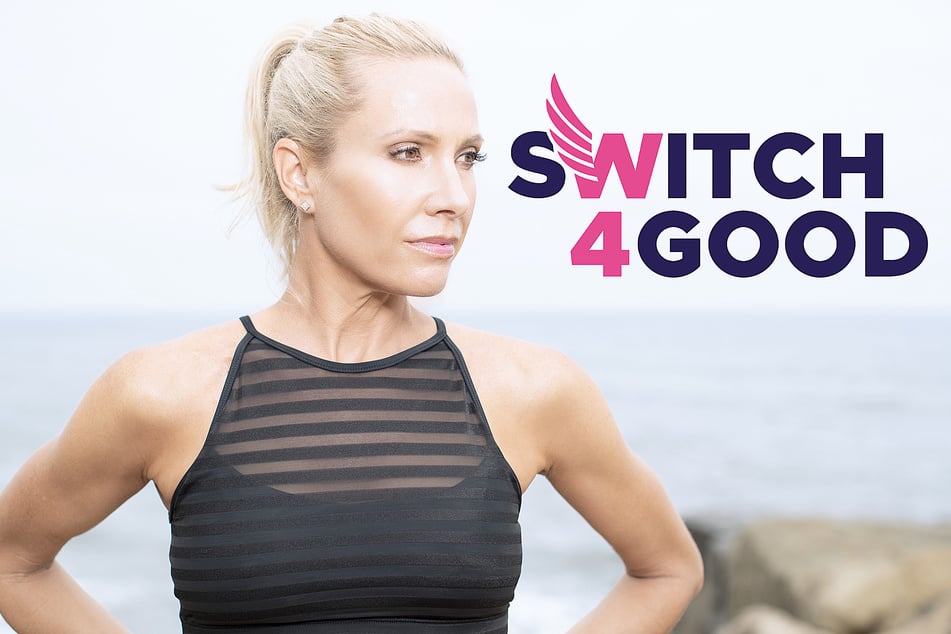 Bausch's organization, which advocates for a dairy-free diet, has already scored at least one major victory. Switch4Good's activism made big enough waves to get Starbucks to drop their non-dairy surcharge in every UK location.

Not bad for a project that only got started in 2018. Annoyed by a misleading "Got Milk" ad, Bausch's goal was to tell the dairy industry: "Hey, knock it off. Ya'll are spreading lies about what good nutrition is and the people deserve the truth."
Switch4Good came up with an alternative "Got Milk" National PSA, which featured seven Olympic athletes and ran on NBC.
"I think our ad with seven Olympians that we placed on NBC during the closing ceremonies of the 2018 Winter Olympic Games [...] was a proud moment where we stood up against the powers that be (big industry)," she told TAG24, "That ad was our breakthrough."
"Since then, we have reached 336.1 million people with our work and engaged with 5,138,411 people and converted 1,114,070 people to plant-based, dairy-free living."
Even though it isn't always easy going when campaigning for what you think is right, Bausch brings some real mettle to the activism game, even when people get in her face to criticize non-dairy nutrition and what her organization does.

"It does not even phase me. It is all part of the journey of unraveling the strong hold that the status quo brings to our society."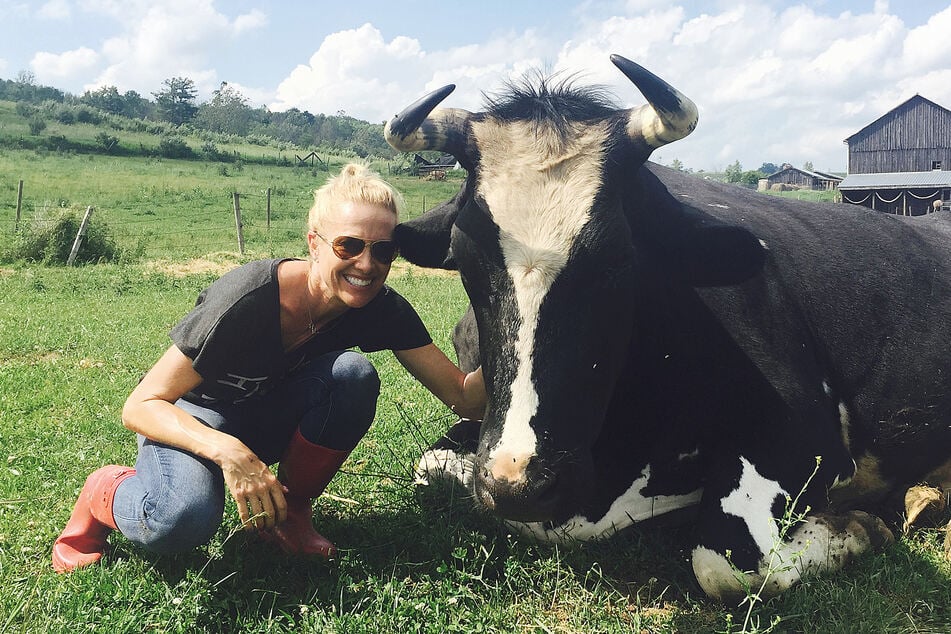 Dropping upcharge at Starbucks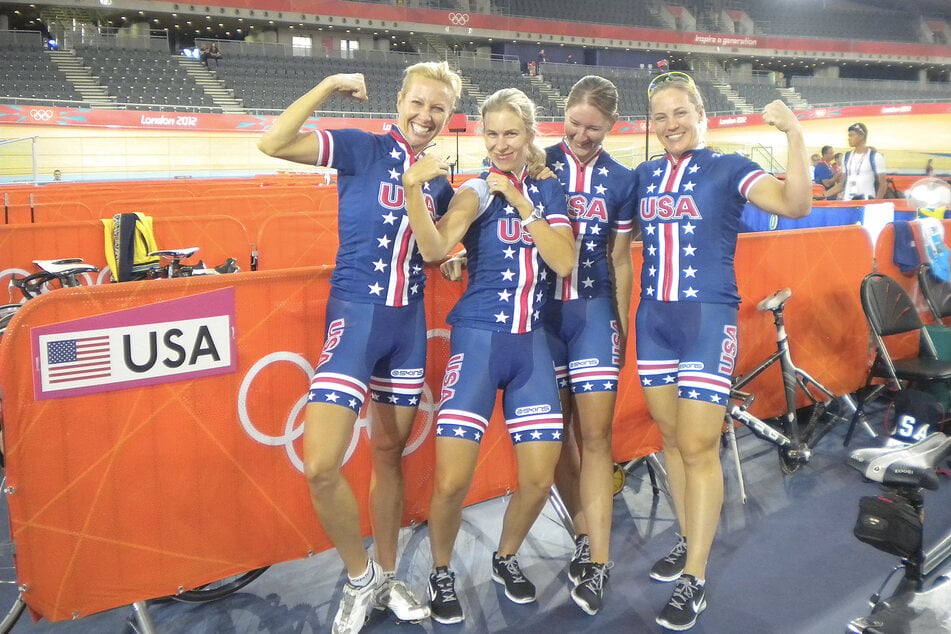 Hot off the news of UK Starbucks stores dropping the upcharge, the group has set its sights on the US by running a half-page ad in The Seattle Times featuring an open letter to Starbucks' top brass.
"On behalf of all people who are lactose intolerant and made sick by dairy, or who support social and environmental justice across the globe, Switch4Good loudly applauds Starbucks' recent decision to eliminate the extra charge for non-dairy beverages in the UK. Thank you," it says.
The letter is adamant about getting Starbucks to make a change that would not only make the company look good, but also help get rid of dietary racism in their menu.
"Bottom line: people of color are disproportionately and unjustly penalized by Starbucks' minimum 70-cent upcharge for drinks made with non-dairy milk. When most people of color have to pay extra – or make themselves sick by consuming regular dairy milk – charging them more for non-dairy milk is a form of dietary racism. Even if it's unintentional racism."

Now, the ball is in Starbucks' court, but it sounds like there are plenty of planned actions in the works, even though the Olympic cyclist certainly kept things close to the chest.
"Ah…..lots lined up, most of which I can't reveal."
Bausch also promised that the recent spoof action with her group's Justice Cups won't be the last time Switch4Good uses the methods of "laughtivist" protesters The Yes Men. They gave Switch4Good tips on how to do a prank followed by a reveal to help brand-jack Starbucks in an entertaining yet informative way – and protest the coffee chain's non-dairy beverage prices.
"Yes, we have some more brandalism in the works. The Yes Men really lured us into this very intriguing way to do our activism in a punchy yet meaningful way."
What else does Switch4Good do?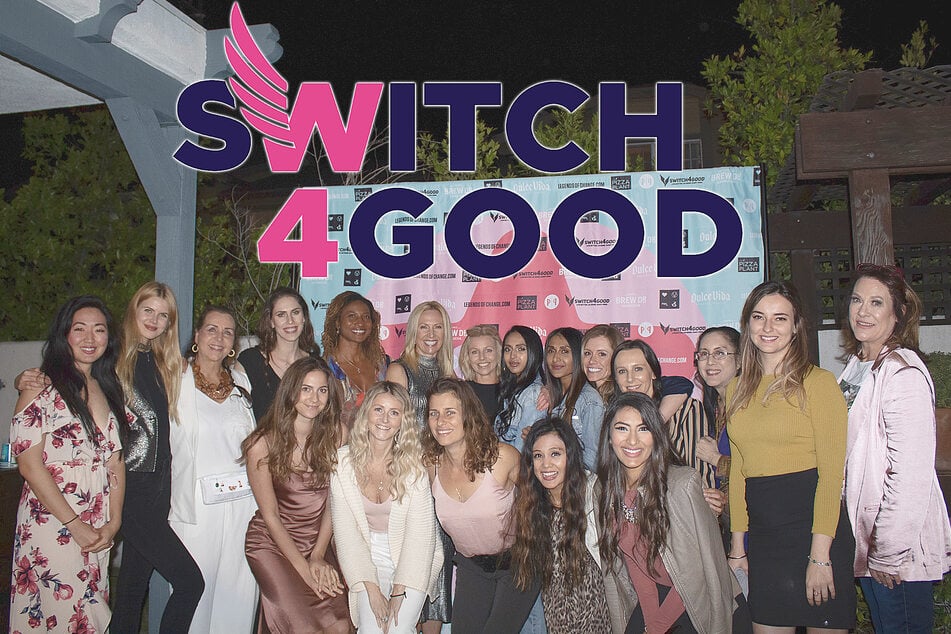 Switch4Good is always plugging away on multiple projects at the same time, which Bausch stressed is a necessity.
"We must move in tandem with many aspects of our work, because some of these big wins will take a while to win," she said.

"Currently we are working on bringing plant milk, specifically soy, into the US school lunch program so that 1 in 3 children who are made very sick by dairy, will finally have a choice!"
"We also have a research project launching in May in Australia, and the biggest news over here at Switch right now is the launching of our vegan NFT store in early April, which is the first of its kind in that all of the proceeds go to non-profit work in our movement."
As a former Olympian medalist, Bausch has spearheaded Switch4Good's efforts to give other athletes an informed choice on what nutrition alternatives are out there.
"We are also nearing delivery of a Plant-Based Playbook, authored by three MDs and two dieticians, to the largest sports organization in the world."
Bausch is bringing the same power to her work with Switch4Good that it took to win an Olympic medal: "I was just born this way. I literally get up every day slightly angry and always look at the sunrise as another opportunity to fight. To fight the naysayers, to fight big Ag, to fight for the voiceless and to fight for justice for ALL beings."
Cover photo: Collage: Dotsie Bausch/Switch4Good