TPS Justice: Meet the 17-year-old activist shaking up the fight for immigrants' rights
Damascus, Maryland - When she was just 12 years old, immigrants' rights activist Rebecca Vasquez learned her mother had Temporary Protected Status (TPS) and her family's ability to remain together was uncertain.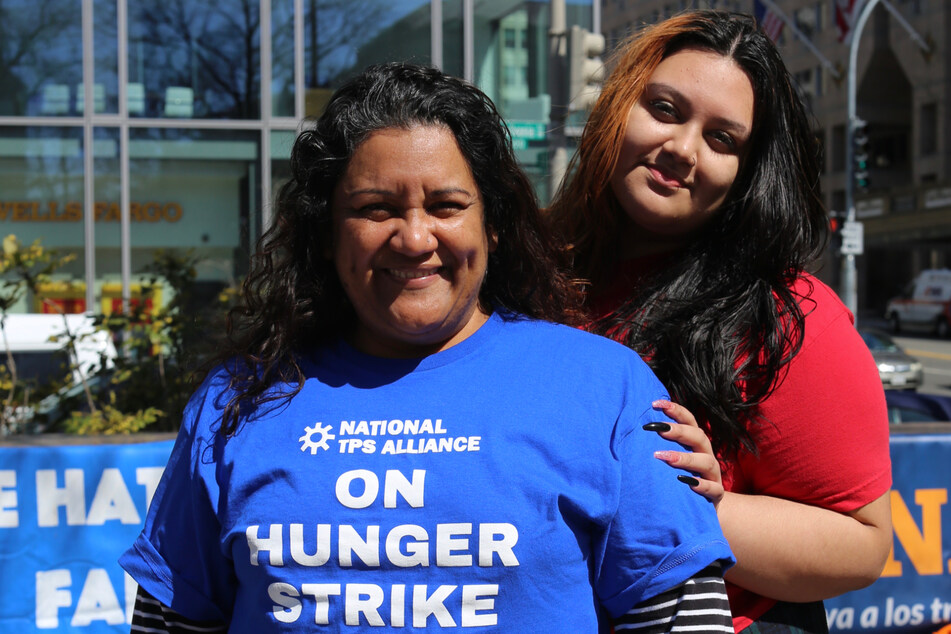 Vasquez's life changed after former president Donald Trump announced he wanted to end the TPS program in 2017.
TPS is a temporary legal status for nationals of designated countries already living in the US. It's issued in cases of natural disasters, wars, or other situations in which it would be dangerous for migrants to return to their countries of origin.
The ex-president's decision to terminate the program threatened the safety and security of hundreds of thousands of TPS holders, including Vasquez's mother, who is originally from El Salvador. Before that, TPS for El Salvador had been regularly renewed since it was first granted following devastating earthquakes in 2001.
The announcement marked a turning point in Vasquez's childhood. Before the threatened cancelation of TPS, "I was kind of just doing what middle schoolers do. I was getting used to the fact that we no longer had recess," she told TAG24 NEWS.
Then, everything changed: "My mom told me these exact words, 'My TPS is terminated,' and it was just pure confusion because we had never talked about her status in the country and we had never talked about a 'what if' situation if she wasn't with me."

"Her status had been so reliable," she pointed out. "It was as easy as breathing, but it was so easily taken away."
Becoming an immigrants' rights activist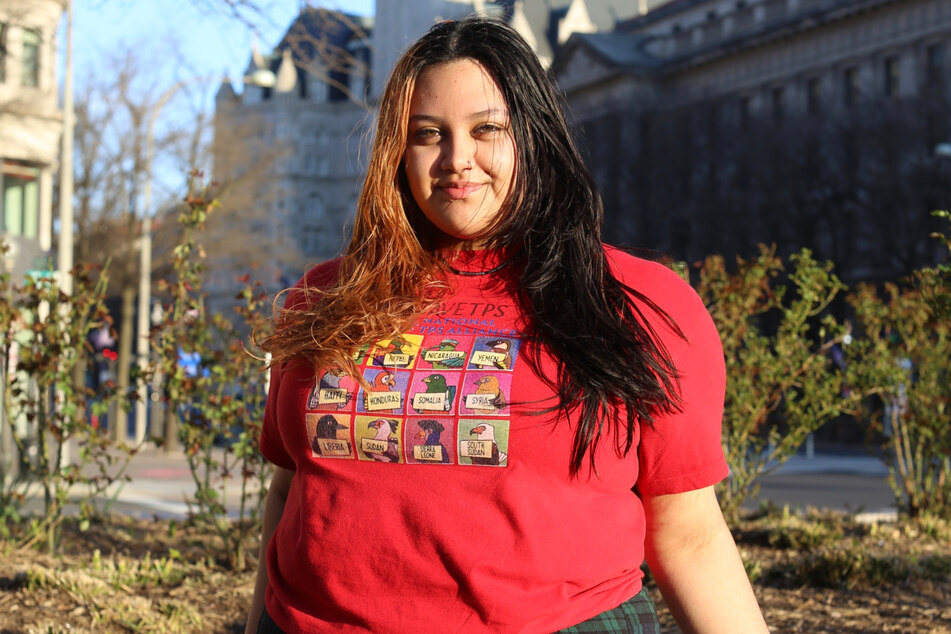 Vasquez, a US citizen, remembers sitting down as a 12-year-old to make plans about where she would go if her parents were no longer in the country.
She described the experience as "very scary," adding, "The emotional maturity it had to take for me to process everything and prepare myself for a worse conclusion was very impactful."
Not knowing anyone else her age going through the same difficulties made everything even harder: "It's not like I could just say to my best friend, 'Hey, this is happening.' I could barely grasp the concept myself, much less explain it to someone my same age."
Despite all this, Vasquez was determined to learn as much as she could about TPS and immigration issues from fellow activists and quickly got involved with the National TPS Alliance.
Soon, she was traveling to DC to lobby legislators, joining national and local protests, and attending town halls and workshops to advocate for TPS families like her own.
Calling out President Biden's false promises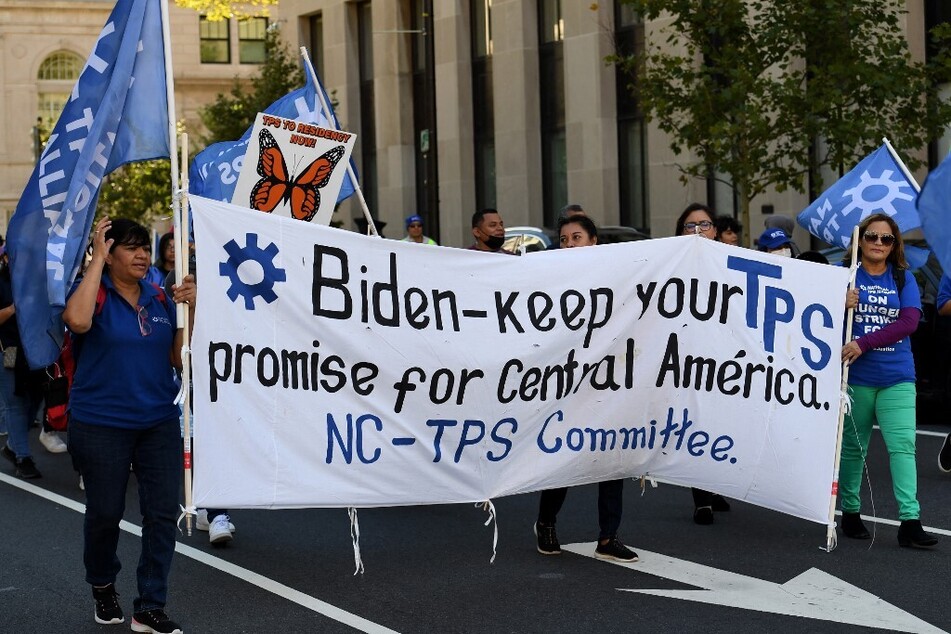 TPS families responded to Trump's attempted termination of basic protections by filing a lawsuit accusing his administration of acting out of racist intent. TPS status for Central Americans has been regularly renewed as the Ramos v. Mayorkas case remains in the courts.
When President Joe Biden took office in 2020, many TPS holders and their loved ones thought change was on the horizon. Legal representatives of TPS families entered into settlement negotiations with the White House, but on Wednesday, those talks suddenly collapsed. The Biden administration has yet to say why it chose to back out of the discussions.
"I felt really disappointed. I think we're past anger at this point, because anger was Trump," Vasquez said. "You could be angry at Trump because you knew his anti-immigrant policies, and you could be angry at him because he was a horrible person and he publicly made it clear that he just didn't want us here. But with Biden, it was electing someone into office."
Vasquez was among the voting rights advocates who traveled to Georgia in 2020 to encourage people to cast their ballots. "I knew that those elections would mean whether I would have my mom or my dad with me in this country because we were made promises by Democrats," she explained.
Those efforts paid off for the politicians: Biden won the presidency, and Democrats took control of both houses of Congress. Nevertheless, TPS holders have yet to see meaningful changes in their everyday lives.
Now, with settlement talks at an impasse, over 260,000 people from El Salvador, Honduras, Nicaragua, and Nepal may be left vulnerable to deportation. Depending on the trajectory of the lawsuit, TPS holders from those countries could face imminent expulsions after a pre-determined transition period.
The news has created an atmosphere of deep anxiety, with Vasquez saying she doesn't even know if her mother will be around to see her graduate high school next spring.
Turning the tables on the Biden administration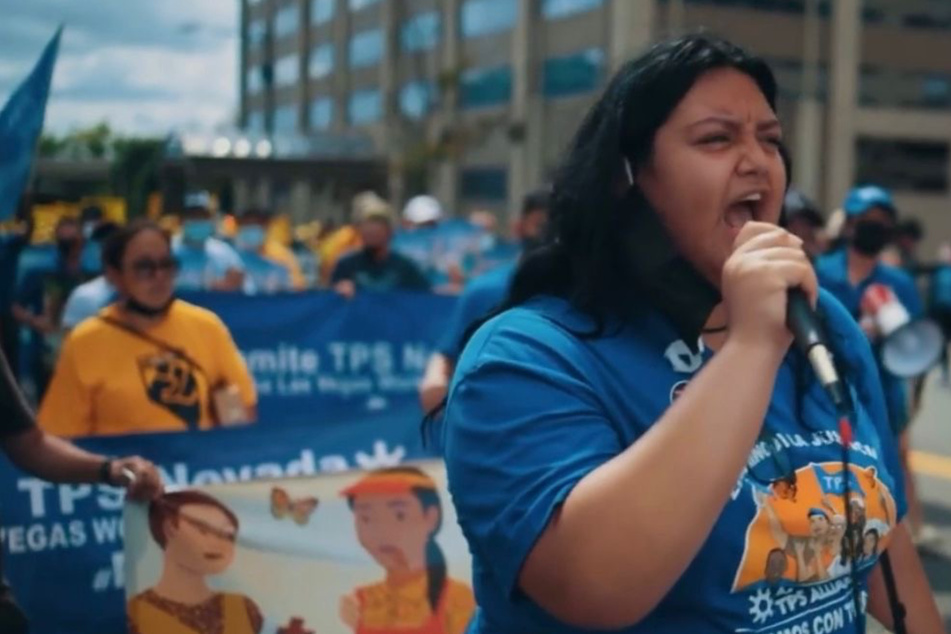 In the face of such adversity, Vasquez is doing what she does best: fighting back against injustice with determination and a growing number of allies by her side.
"We are used as political pawns," the high-school senior said. "We have been told, 'Vote for me, and such and such and such will happen.' Obviously, things don't turn out like that, and that is the sad reality of politics. But playing with people's lives is not a game."
"That's what's going to cost [President Biden] his seat because I'm going to turn 18 next year, and those [2024] elections are going to come around the corner," she continued.
"Now, my little friends that I couldn't explain TPS to back then in middle school will be able to understand and will also be able to vote. It's funny how the tables are going to turn."
Vasquez encouraged people who want to support the TPS Justice movement to vote in the upcoming midterm elections, set for November 8, 2022. "Vote for my mom, vote for my dad, vote for TPS holders because they can't," she urged.
She also directed people to donate to the National TPS Alliance, and even more importantly, to speak out about immigrants' rights issues with family, friends, and community members. "Don't just read articles. Feel impacted by them. Have these really difficult conversations," she said.
"This isn't about politics. This is about human rights. It's about human lives."
Cover photo: Courtesy of Rebecca Vasquez