TPS for Central Americans: Activist Doris Reina-Landaverde on the fight to secure residency protections
Boston, Massachusetts - After over a year in office, the Biden administration has failed to extend Temporary Protected Status (TPS) for Central Americans, leaving thousands of US residents in a state of anxiety and uncertainty. TAG24 spoke with Doris Reina-Landaverde of the National TPS Alliance about Central American immigrants' ongoing fight for justice.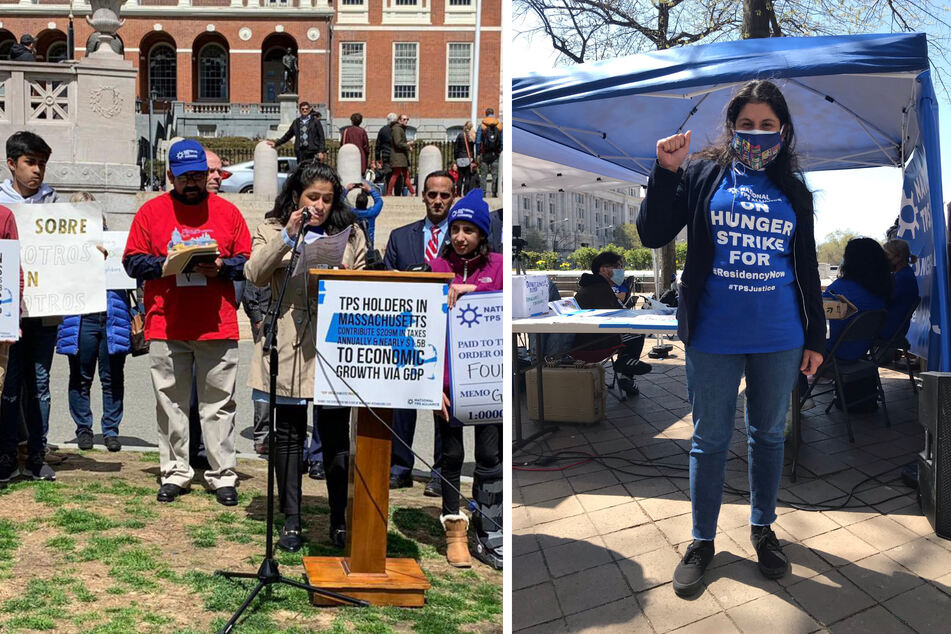 Doris Reina-Landaverde started working actively with the grassroots organization that advocates for permanent residency and political equality in 2019, after then-President Donald Trump announced an end to TPS for Central Americans in 2017.
The labor and immigrants' rights activist is a citizen of El Salvador, and has lived in Boston, Massachusetts, for more than two decades.
"When I made the decision to come to the US, I crossed the border like every immigrant looking for the American dream," she told TAG24 NEWS.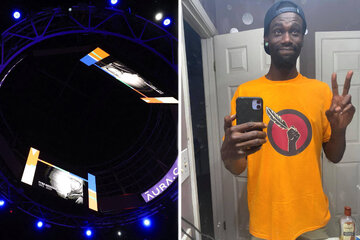 Reina-Landaverde arrived in the US in December 2000, at the end of a three-month journey. Soon afterward, El Salvador was rocked by a terrible earthquake that killed hundreds of people and destroyed tens of thousands of buildings and homes. As a result, the US government decided to grant TPS to Salvadorians residing in the country.
As she had already been in the US for several months, Reina-Landaverde qualified for the designation, which "opened the doors" for her to get a job and a driver's license.
Though having to renew her status every 18 months was stressful, the overall benefits were positive: "I felt for many years like I'm a permanent resident because I didn't realize it could end until President Donald Trump."
Joining the campaign for TPS extension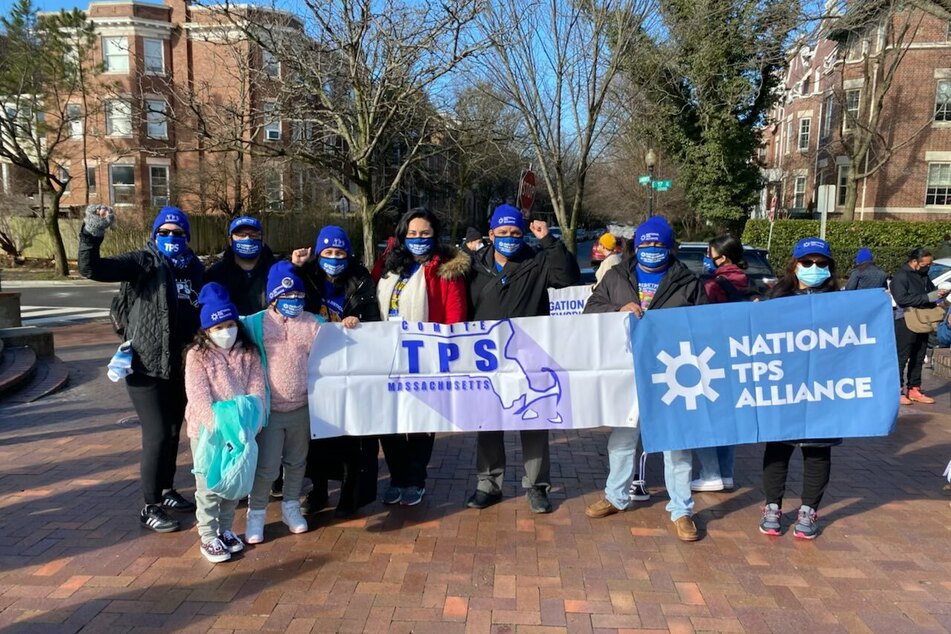 The Trump administration's announcement had a devastating impact on many families, including Reina-Landaverde's.
The Salvadorian activist has three daughters ages 8, 11, and 16, all born in the US. She said she never talked to them about her immigration status because she "just wanted them to have a normal life."
One day in 2017, Reina-Landaverde's oldest child saw the news of TPS ending and was concerned about the families who would suffer as a result. That's when she revealed her status to her daughter.
The 16-year-old was filled with anxiety when she learned the truth, and her performance in class began to suffer. She called her mother every day from school to make sure she was still safe.
"This is the reason I started to get involved in the campaign. If we didn't get involved with the National TPS Alliance, we wouldn't still be protected because people sued the government and said this is racist," Reina-Landaverde explained, referencing a lawsuit challenging the termination of TPS for Sudan, Nicaragua, Haiti, and El Salvador.
The current designation is valid through December 31, 2022. The Department of Homeland Security is required to extend TPS for El Salvador automatically every nine months until there is a final court ruling, at which point the US could begin deportations after a period of 365 days.
Tackling the legacy of US intervention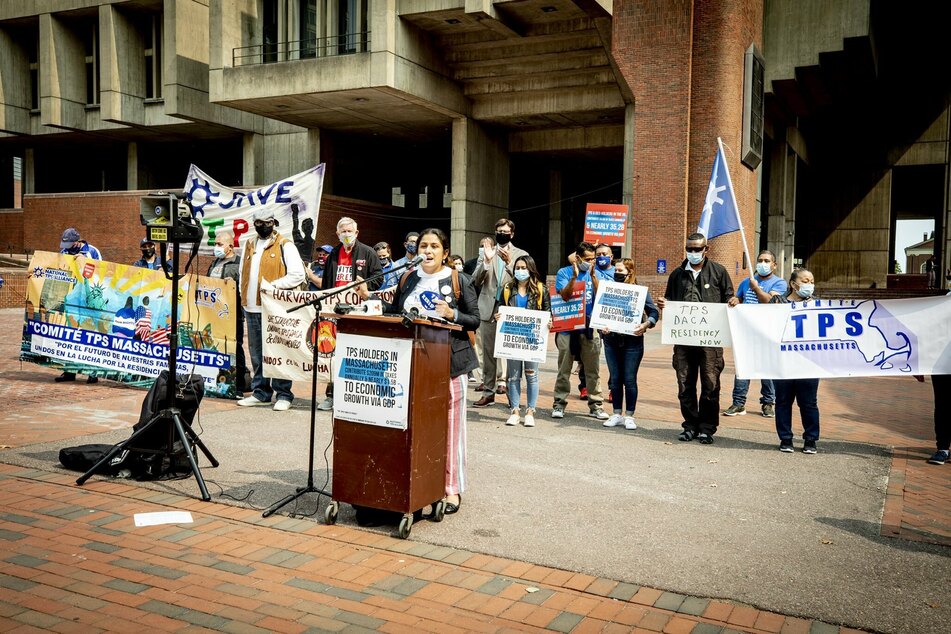 As well as temporary and permanent solutions for Central American immigrants, the National TPS Alliance is also demanding reparations for the damage inflicted by centuries of US intervention in Latin America, which has destabilized countries like El Salvador.
Growing up during the Salvadoran Civil War, Reina-Landaverde has seen the impact of US policy toward her native country firsthand.
"I remember before the civil war, we were happy and running. We didn't have access to electricity or to streets. Always we had to walk to get what we needed, but my memories are that we were happy," she said of her days growing up in the mountains of Chalatenango.
Everything changed when the war broke out in 1979 following a military coup that same year. Reina-Landaverde still recalls how her brother would vomit whenever he was scared and how her own nose would start to bleed. She and the other children walked in a group to school, over an hour away. When fighting broke out en route, they had to hide in the bushes, afraid for their lives.
The US played a crucial role in the Salvadoran Civil War. To counter the supposed threat of communism, the US government gave weapons and billions of dollars in military aid to the murderous regime. Over 75,000 Salvadorians were killed.
"The United States put in a lot of money over there. I heard it was $1 million per day, and this is coming from US taxes," Reina-Landaverde said. TPS holders and other immigrants pay taxes in the US – money that has gone, in part, toward the destruction of their own communities in Central America.
Tens of thousands of people died during El Salvador's 12-year civil war, while others have been forced to flee their homeland due to its lasting impacts. A series of natural disasters since the 2001 earthquake hasn't helped matters. Today, many migrants are required to wait in Mexico in dangerous conditions pending decisions in their asylum applications, in accordance with the US' "Remain in Mexico" policy.
Considering the extent of the harms they have experienced, Reina-Landaverde said Central American TPS holders "feel it's time that this country give us what they have taken from us."
Demanding first steps toward repair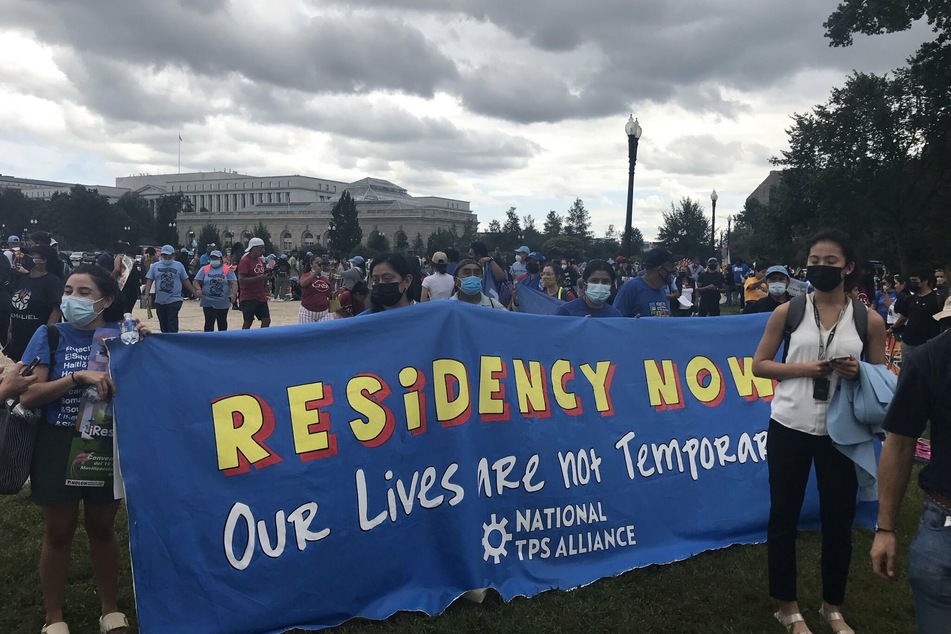 When Reina-Landaverde reflects on the personal devastation she has experienced, healing does not seem possible.

"Those things nobody can repair because this is trauma," she said. "Believe me, when I hear helicopters, my heart starts pumping fast because it reminds me of how we suffered when I was a child."
Nevertheless, she believes the US can take the first steps toward repair by extending TPS, granting permanent residency, and creating a pathway to citizenship for Central Americans.
While the Biden administration has extended TPS for other groups, including Ukrainian, Afghan, and Syrian nationals, they seem hesitant to do so for Central Americans, she said.
There hasn't been much success in winning more permanent protections either. "Last year when they were talking about the reconciliation bill, we were so happy and we felt like we were so close, but when nothing happened, believe me, it was so hard," Reina-Landaverde recalled, referring to the failed Build Back Better Act. The Senate parliamentarian nixed provisions in the legislation that would have provided a pathway to citizenship for people like Reina-Landaverde.
"I feel so terrible when nothing happens and they are coming with excuses," she added.
That's why Reina-Landaverde is calling on President Joe Biden to extend TPS for Central Americans by executive order.
"What is he waiting for?" she asked. "He doesn't have to wait. This is something he can do now."
Cover photo: Courtesy of Doris Reina-Landaverde