Year of solidarity: The biggest strikes and labor fights of 2021
Another year dominated by the coronavirus pandemic isn't what anyone wished for this time last year, but the news wasn't all dark in 2021. One of the biggest silver linings was the resuscitation of the long-dormant US labor movement.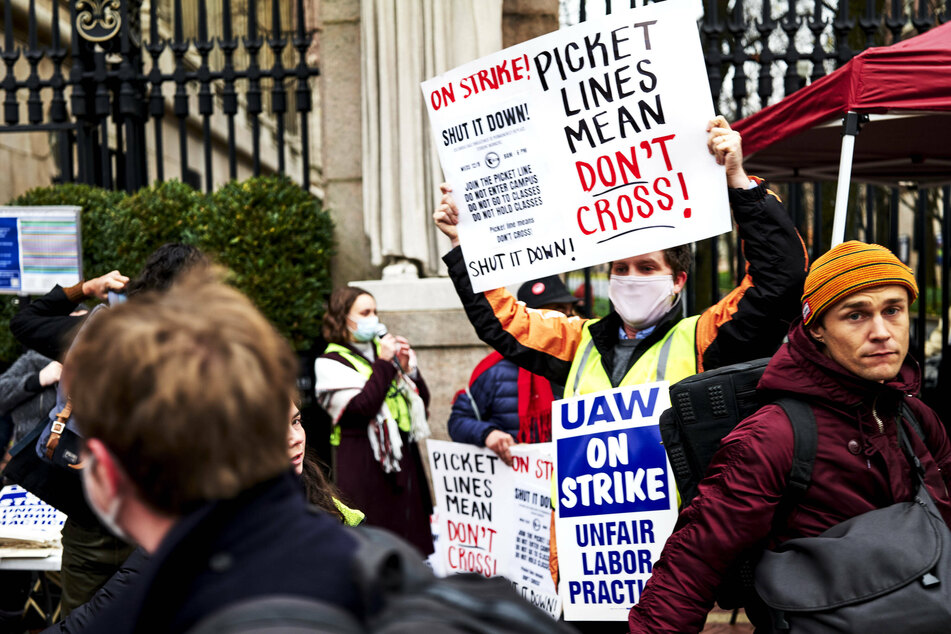 Many existing problems at workplaces around the US, including low wages, long hours, inadequate benefits, and staffing shortages, got even worse during the coronavirus pandemic.

While many workers were publicly touted as essential, in reality they were treated as disposable.
They put their safety at risk to keep businesses running and make sure people around the country had the resources and care they needed to survive.
While they toiled in often unfair and unsafe conditions, top corporate leaders raked in record profits.
The extra strain was the final straw for many, as a wave of strikes and labor movements took companies across the US by storm.
If there is any lesson learned in 2021, it's the strength workers have when they come together to demand changes in their workplace.
TAG24 has rounded up some of the biggest labor battles of the year which show the power of collective bargaining.
Amazon employees spark labor wave and live to fight another day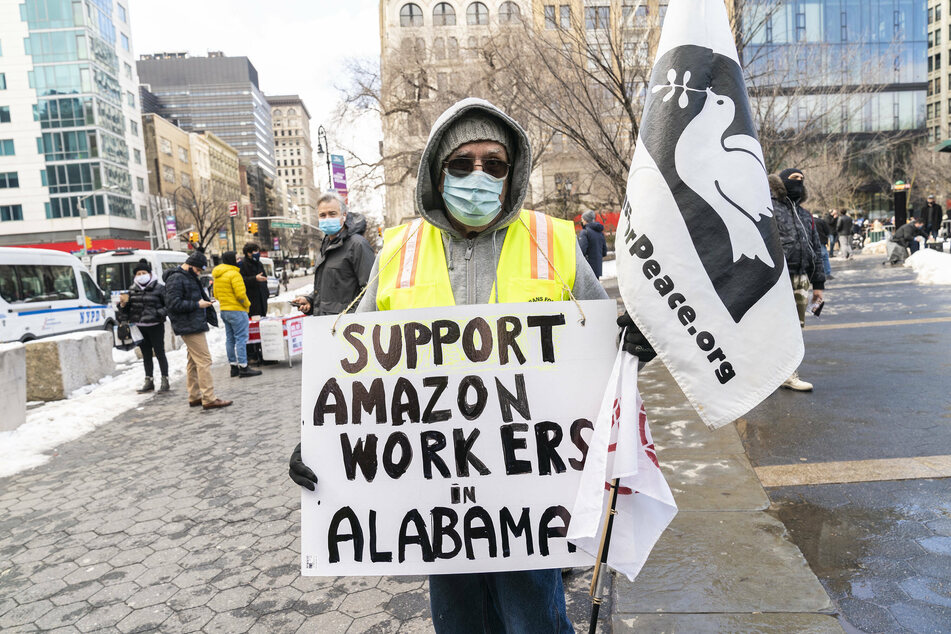 From short break times to delivery drivers peeing in bottles to meet distribution quotas, Amazon is no stranger to allegations of unfair labor conditions.
The company also saw its already-massive profits skyrocket during the pandemic as more people turned to at-home delivery to lessen their risk of infection.
When workers filed for a union election at a warehouse in Bessemer, Alabama, the action gained widespread attention from the media and prominent politicians like President Joe Biden, Senator Bernie Sanders, and more.
The high-profile nature of the struggle meant that Amazon's union-busting activities were also on display for all to see.
Though the election results came in at 1798-738 against unionizing, the campaign has served as inspiration for other labor fights this year.
Additionally, the warehouse's unionization may simply be delayed rather than denied. The National Labor Relations Board (NLRB) ruled in November that Amazon's anti-union tactics were enough to impact the results of the election, and workers in Bessemer will get a second chance to unionize.
In the meantime, Amazon workers in New York City have filed their own union election petition, while employees at two Chicago warehouses walked out just before Christmas to demand better treatment.
Nabisco workers and more wage war against two-tier contracts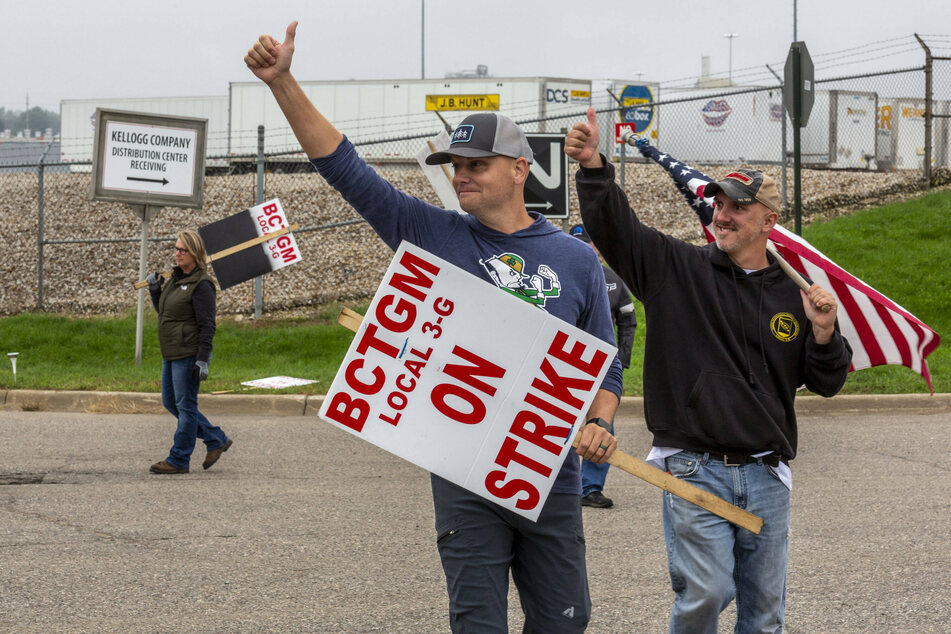 Another theme that emerged out of labor fights this year was solidarity across generations of workers.
Nowhere was that more clear than in campaigns to end two-tier contracts, which provide lower wages and benefits to newer hires.
Workers feared that such contracts could hurt collective bargaining efforts by driving a wedge between workers while also stripping future generations of the opportunity to make a decent living.
Nabisco workers ended a weeks-long strike in September after defeating a proposed two-tier contract that would provide new workers with lower quality healthcare at a higher price.
Workers at Kellogg and John Deere, among other companies, also took on their employers' two-tier contract offers.
Though Kellogg didn't entirely do away with the two-tier system, workers won major concessions from their employers in their most recent contract negotiations, including more pathways for newer workers to enter the legacy category.
At John Deere, workers successfully stopped the company from creating a third tier, which would have cut new workers' pensions entirely.
Though they may not have gotten everything they wanted, workers were able to secure major improvements to their contracts – for themselves and future employees – despite intense corporate pushback.
Nurses and care workers take their health into their own hands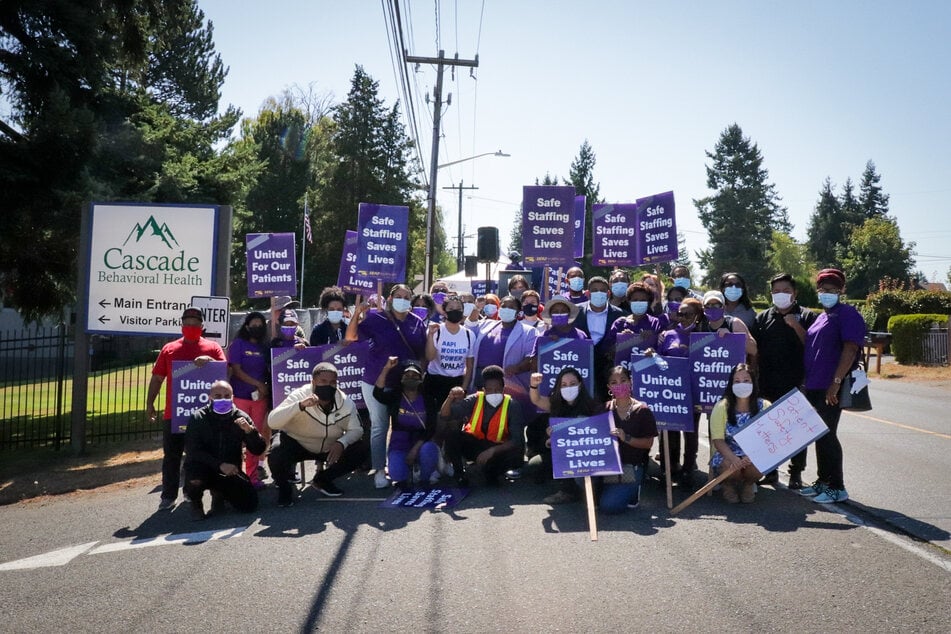 As the coronavirus pandemic raged across the country, none were more essential than the nurses and other care workers who put their lives on the line to keep others safe.
But as the pandemic wore on, the healthcare industry was hit by a wave of strikes sparked by staffing shortages, which workers attributed to low wages, insufficient benefits, and inadequate safety measures on the job.
They argued that these unfair labor conditions not only put essential workers at risk, but also the patients who rely on their care.
Nurses at Mercy Hospital in Buffalo, New York, launched a five-week strike that ended with a big win: a contract that guaranteed a $15-an-hour minimum wage and nurse-to-patient staffing ratios.
At Cascade Behavioral Health in Tukwila, Washington, understaffing and security issues fueled worker unrest. The final straw came after police refused to intervene when a patient at the mental health facility attacked an employee.
Fed up, workers, many of whom are immigrants from East Africa, launched a strike, which corporate representatives tried to dub illegal since they were not given 10 days notice. But the NLRB ruled in the workers' favor, noting that the 10-day deadline does not apply in cases where worker safety is at particular risk.
After their successful walkout, Cascade employees won wage increases, staff-to-patient ratios, and 24/7 security.
University grad students and Starbucks baristas change the face of labor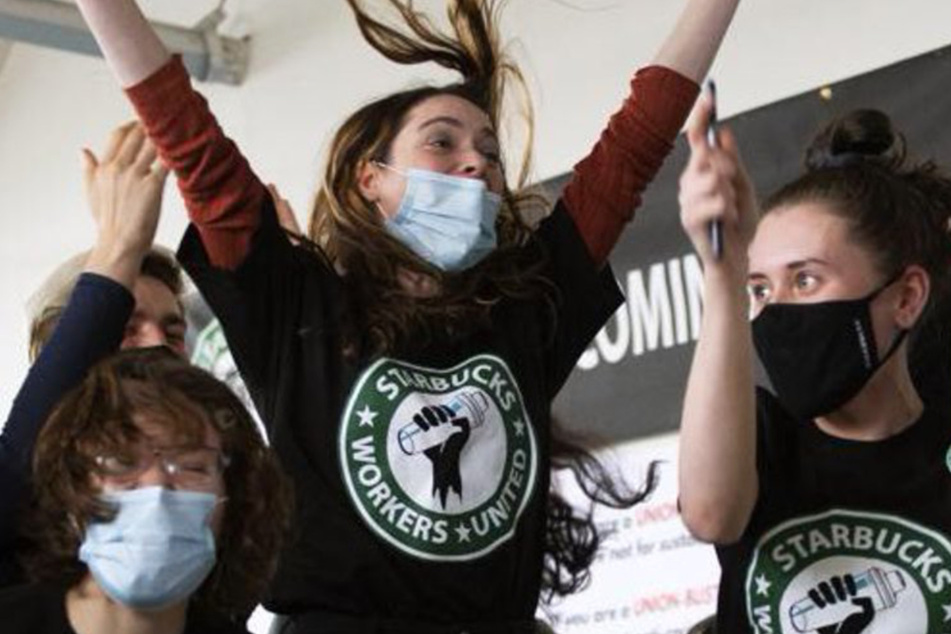 The labor movement not only reignited but also expanded this year.
A new generation of organizers, including baristas and grad students, are redefining the face of labor in the 21st century.
Starbucks workers in Buffalo, New York, made a splash by winning the coffee chain's first unionized store in the country.
The union campaign laid bare the drastic lengths corporate "partners" would go to keep baristas from taking their seat at the bargaining table, but workers weren't deterred.
Now stores across the country are trying to follow in the organizers' footsteps. Three more locations in Buffalo, along with stores in Mesa, Arizona; Boston, Massachusetts; Seattle, Washington; Knoxville, Tennessee; Chicago, Illinois; and Broomfield, Colorado, have filed petitions for their own elections.
Meanwhile, graduate and undergraduate student workers at some of the country's most respected universities are also at the forefront of ongoing labor struggles.
The largest of these strikes is still underway at Columbia University in New York, where administrators have threatened to replace student workers who have walked out for increased wages, better benefits, and improved procedures for reporting instances of discrimination and harassment.
With many battles still ongoing, and more sure to come, 2022 is looking to be another exciting year in labor!
Cover photo: Collage: Screenshot/Twitter/SBWorkersUnited, Screenshot/Twitter/SEIU Healthcare 1199NW, IMAGO / ZUMA Wire & IMAGO / Pacific Press Agency