Clarence Thomas' aide received payments from lawyers with cases before the Supreme Court
Washington DC - Supreme Court Justice Clarence Thomas' latest ethics scandal concerns Venmo payments to his former aide by top Washington lawyers.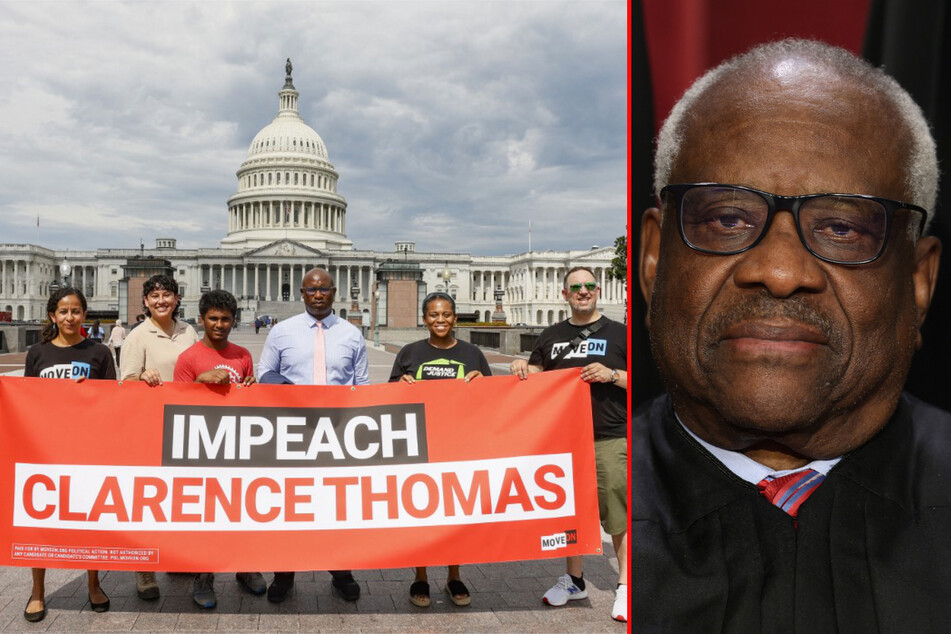 Several senior Washington litigators with business before the Supreme Court sent money to Thomas' then aide Rajan Vasisht, the Guardian reported.
Vasisht's Venmo transactions – no longer publicly visible – show that he took in seven payments in November and December 2019 from lawyers who previously worked as his boss' clerks. The subject lines read: "Christmas party," "Thomas Christmas Party," "CT Christmas Party," and "CT Xmas party."
Included among the lawyers who made payments were:
Patrick Strawbridge, the lawyer who argued the recent case to eliminate affirmative action in college admissions;
Kate Todd, former White House deputy counsel under Donald Trump;

Elbert Lin, a lawyer involved in the case that restricted the Environmental Protection Agency's authority to regulate greenhouse gas emissions;

Brian Schmalzbach, a lawyer who has argued multiple cases before the Supreme Court;

Manuel Valle, an appeals court judge for the US armed forces; and

Will Consovoy, a prominent conservative lawyer who died earlier this year.
No further details were available about the amounts paid, who solicited the payments, or the nature of the party.
Clarence Thomas plagued by ethics scandals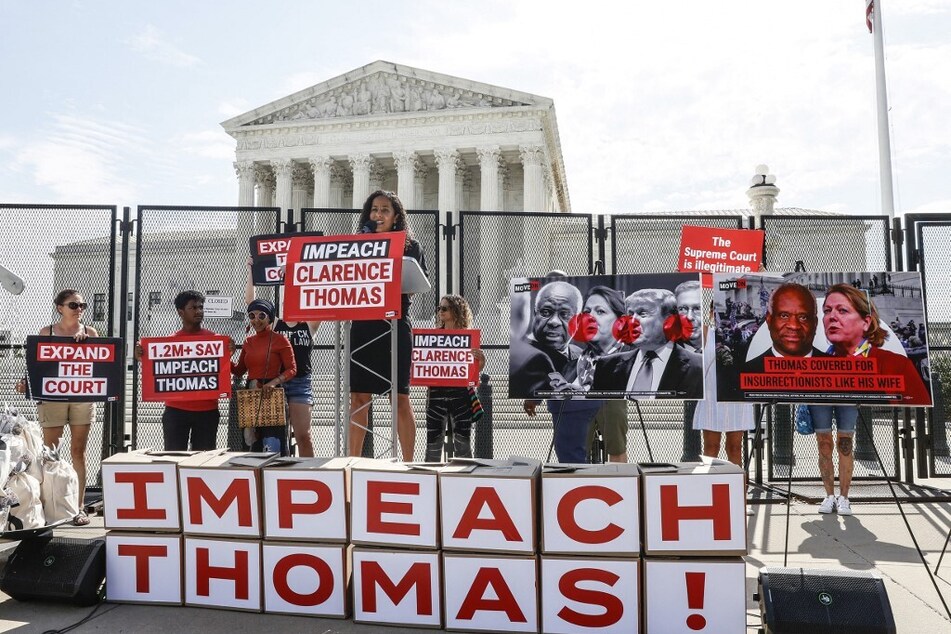 The Venmo payments are just the latest in a string of ethics scandals plaguing the conservative justice.
A New York Times investigation recently found that Thomas received undisclosed gifts from a wide range of wealthy, conservative friends, many of whom he met through the Horatio Alger Association of Distinguished Americans. Some of those contacts even helped finance a flattering documentary about the justice after the release of an HBO film on Anita Hill's sexual assault allegations.
Earlier this year, ProPublica revealed Thomas had gone on several undisclosed luxury trips at the expense of GOP mega donor Harlan Crow.
ProPublica also found the justice had failed to report a real-estate deal he made with Crow, nor did he disclose the wealthy Republican's financing of his grandnephew's education.
The reports have led to widespread demands for a tighter ethics code for the Supreme Court.
Cover photo: Collage: JEMAL COUNTESS / GETTY IMAGES NORTH AMERICA / GETTY IMAGES VIA AFP & ALEX WONG / GETTY IMAGES NORTH AMERICA / Getty Images via AFP