Dads fist fight at the pool as vacation gets rowdy
Dad's gone wild! Two dads on vacation engaged in a fist fight by the pool.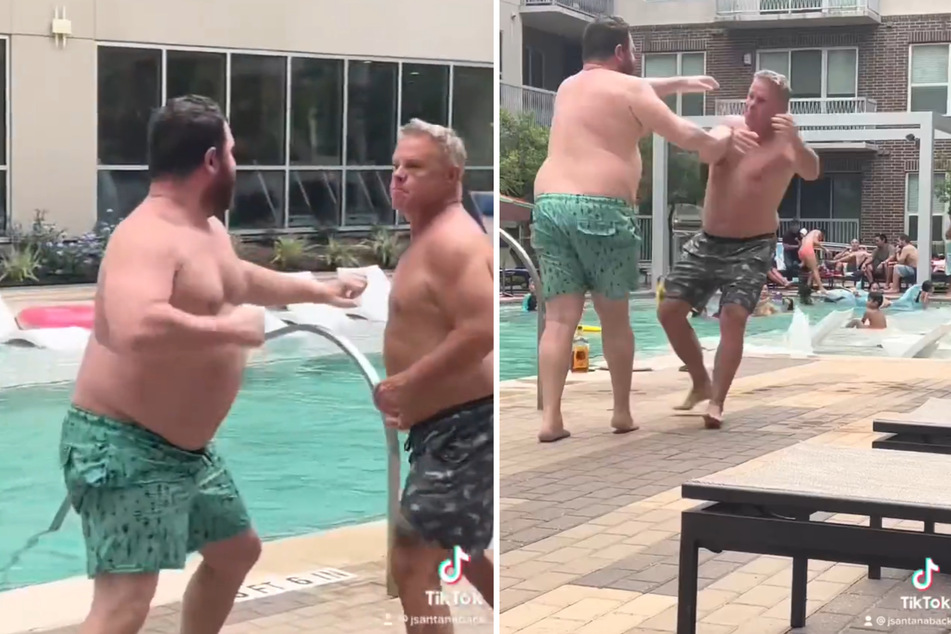 "Somebody come get their dads," a Twitter user captioned a clip of the scene, which has now gone viral with millions of views.
The clip was also said to be posted by TikTok user JSantanaBack, but it appears to have since been deleted.
The fist fight between two men at a hotel complex apparently went down in the middle of the day as kids swam in the pool nearby.
In the video, the two men charge at each other, trading punches to the neck and face.
One almost falls into the pool, but manages to regain his balance with an elegant move, and launches another attack.

"Come on bro, bring it on!" one of the men says, as he rushes at his opponent and dodges the next blow.
"You better stop!" the other man with a beard says. Yet, he switches between raising his hands in the air in surrender and simultaneously throwing punches.
"You came after me, you motherf**ker!" the first man responds.
An audience can be heard watching, and egg the two men on as they rush towards each other and tackle each other down to the concrete.
"He's serving him!" the witness recording the video says.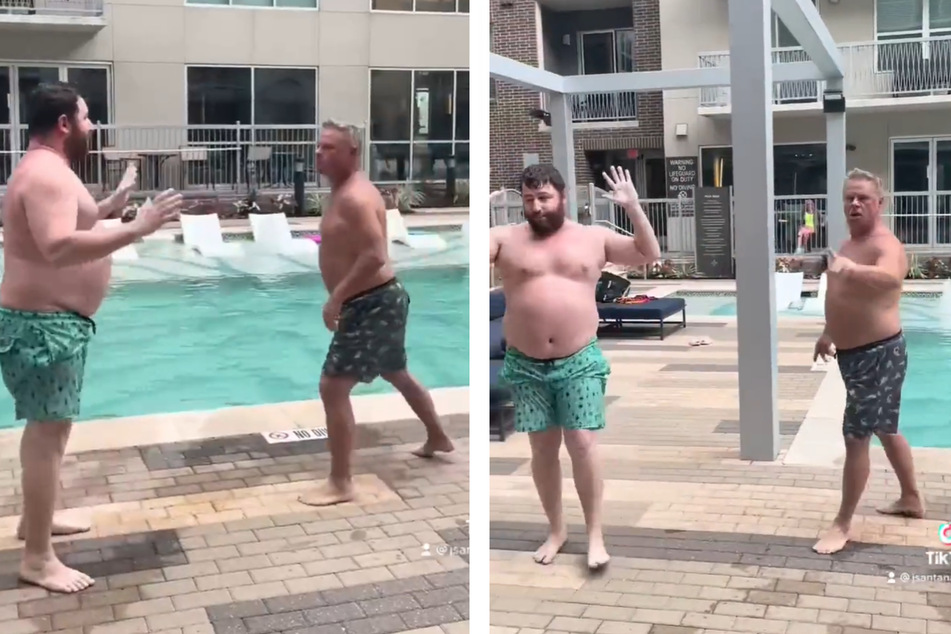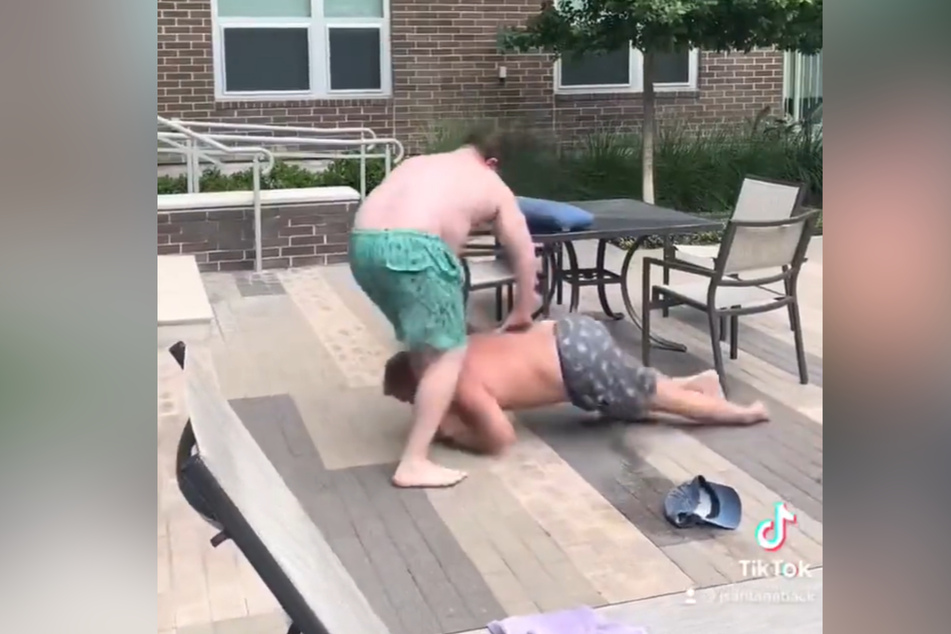 Dad fight amuses social media users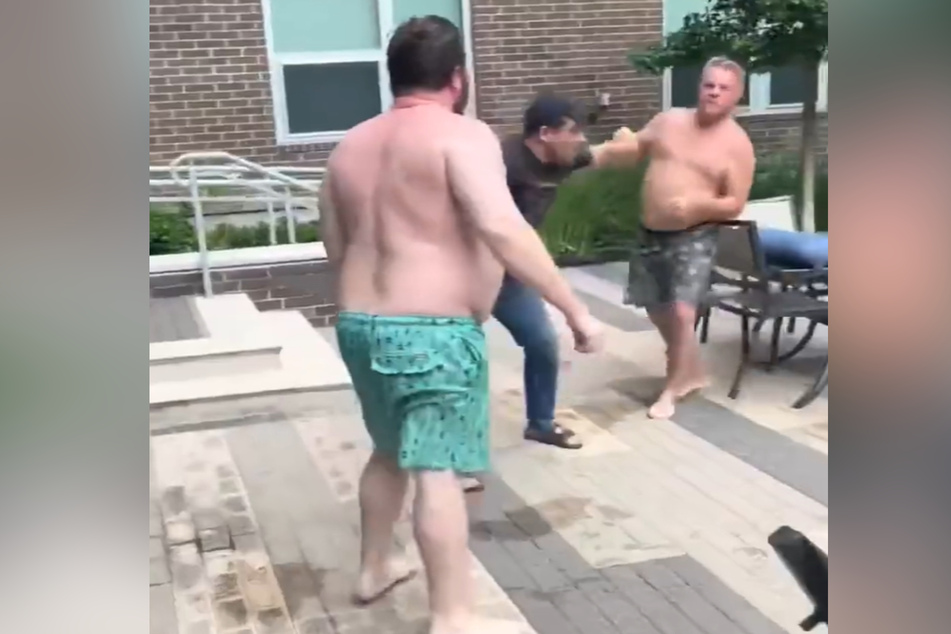 After the two men toussle on the ground for a long time, a witness finally comes to break up the fight.
"Please stop!" he repeats, as he pulls the men apart. The video abruptly ends.
Social media went wild over the fight, with most users cracking jokes and expressing amusement.
"You know they both are going to be laid up for weeks with bad backs after this," wrote one commenter.
Another speculated on the possible reason for the disagreement: "They fighting over who gets the last hot dog at the snack bar before it closes up for the day?"
Other users screenshotted bottles of liquor around the pool, saying, "Whatever residence/hotel this is, they really need to address their poolside liquor policy."
"I don't condone violence, and am very glad that these two men were never in any real danger of serious harm," another user summed things up.
It's not known if the two brawlers ever resolved the argument, or if they were able to cool off with a dip in the pool.
Cover photo: Collage: Screenshot/Twitter/Fifty Shades of Whey