Model Christy Giles' body found in front of hospital as family airs suspicions
Los Angeles, California - The family, friend, and fans of LA model Christy Giles are still looking for answers after her tragic – and extremely suspicious – death at age of just of 24.
A fun night out took a horrific turn as Giles' lifeless body was discovered on the sidewalk outside Southern California Hospital in Culver City, according to ABC7.
The Instagram model with over 18,000 followers was pronounced dead around 5 PM local time.
Things got even more shocking when it emerged the friend Giles was last seen with the night before, designer Hilda Marcela Cabrales-Arzola (26), was discovered at another hospital in critical condition.
The two had reportedly gone out together on Friday and at one point joined a group of men at an apartment in West LA.
Giles' grieving husband, Jan Cilliers, told ABC7 that footage from a surveillance camera shows his wife's body being dumped outside the hospital by men hiding their faces and driving a car with no license plates.

He also claimed Cabrales-Arzola's toxicology report showed she had heroin in her system.
Giles' friend is still fighting for her life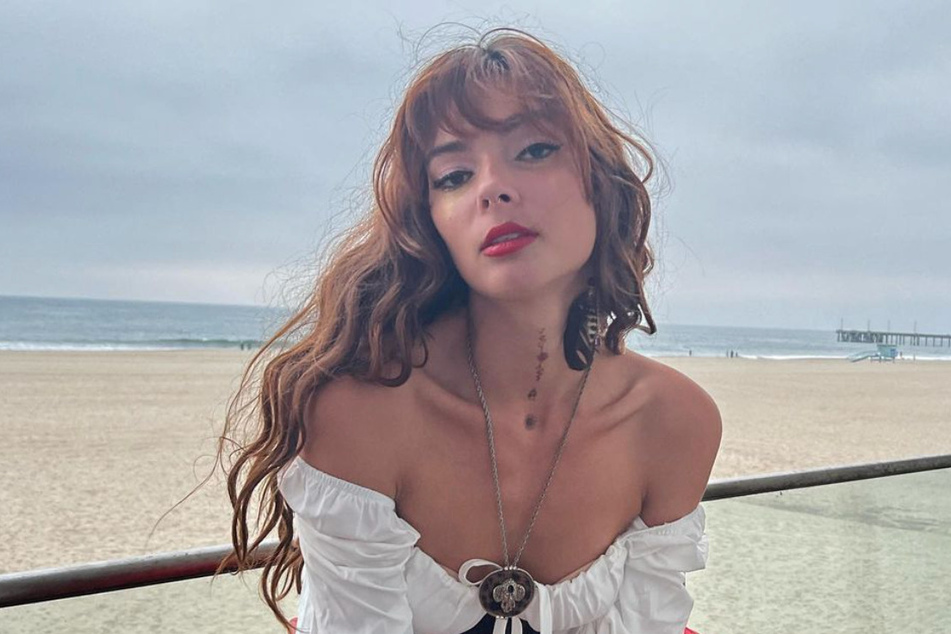 Cilliers is convinced neither his wife nor her friend would have ever willingly taken heroin, which only strengthens his belief that there's something deeply sinister and potentially criminal behind the tragedy.
"I've got all the messages that she exchanged with anybody else that night and she was texting Marcela, the girl that she was with, at 5:30 saying let's get out of here with the wide eye emoji," he told ABC7.
That's where the trail goes cold, Cilliers says, as he wasn't able to find any more activity on Giles' phone via iCloud after that message.
A GoFundMe page set up by the victim's family also names "three men in an all black, masked in bandanas," who allegedly left Giles at the Southern California hospital.
Hilda Marcela Cabrales-Arzola is still in critical condition at a hospital in Los Angeles.
Cover photo: Collage: Screenshot/Instagram/christygilesx